Charles Peete Rose, Jr., or Charlie Rose, is an American journalist and TV talk show host, currently working as the host of the PBS distributed nationally telecast show 'Charlie Rose,' as the co-anchor of the show 'This Morning' on CBS, and as a substitute anchor on the 'Evening News' show on CBS.
Sponsored link
Early Life
Rose was born on January 5 1942 to tobacco farmers Charles Peete Rose, Sr. and Margaret Rose née Frazier, in Henderson, North Carolina. His parents also ran a country store in Henderson. He lived above the store and by age 7 had started helping his parents at in their business. As a child, Charlie was very curious which often got him into much trouble. The 6' 3" Charlie played basketball in school.
Rose enrolled at Duke University with the intention of pursing a pre-med course. But after interning in the office of Democrat Senator B. Everett Jordan, North Carolina, Charlie became interest in politics. In 1964, he graduated from college with a BA degree in history. Four years later, he received a JD from the School of Law at Duke University.
Career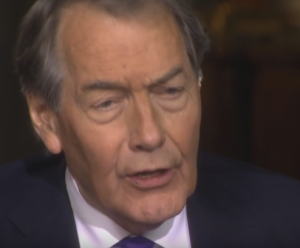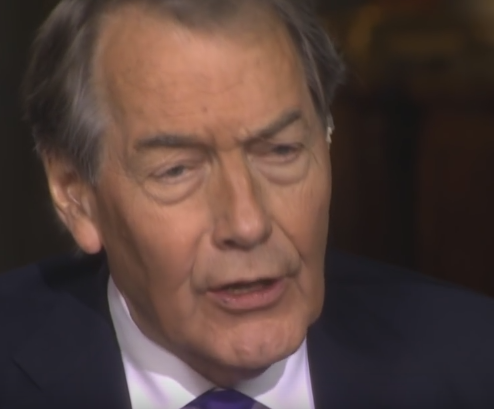 Some of the career highlights of Charlie Rose are listed below:
Sponsored link
Early on, Charlie worked as a freelancer for BBC where his wife also worked.
He was working for New York bank Bankers Trust in 1972. During this period, he was offered the job at WPIX-TV as a weekend reporter.
In 1974, Rose was hired as the managing editor by Bill Moyers for the series 'Bill Moyers' International Report' that aired on PBS. In 1975, he became the executive producer of Moyers' 'Bill Moyers Journal.'
Rose began appearing in front of the camera after 'A Conversation with Jimmy Carter' which was telecast on 'U.S.A.: People and Politics,' a TV series of Moyer. The appearance won a Peabody Award in 1976.
After working for KXAS-TV in Dallas, Fort Worth, Rose became the anchor of 'Nightwatch' a show on CBS News featuring personal one-on-one interviews with celebrities and famous people. He anchored the show from 1984 to 1990.
In 1991, the show 'Charlie Rose' premiered on Thirteen/WNET PBS station; it became nationally syndicated in 1993.
Rose worked as a correspondent from 1999 to 2005 for 60 Minutes II and later for 60 Minutes.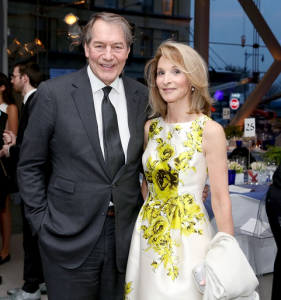 Personal Life and Trivia
Charlie married Mary Rose née King in 1968 and got divorced in 1980. Charlie met Mary when studying at Duke University. She is the sister-in-law of John J. Mack, the former chairman of Morgan Stanley.
The socialite Amanda Burden has been the partner of Rose since 1993. She is the director of the NYC department of planning, the chairman of NYC Planning Commission, and the stepdaughter of William S. Paley, the founder of CBS.
The 1.91 meter tall Rose has made cameo appearances in many TV shows like The Simpsons, Breaking Bad, and The Good Wife as well as in Hollywood movies like The Ides of March, Primary Colors, and Elegy.
Some of the homes owned by Rose include an apartment near Central Park, NYC; a home in Henderson, NC; a beach house in the town of Bellport, New York; a farm spread across 575 acres in Oxford, NC; and apartments in Paris and Washington DC.  He also owns a boat called The Pandemonium.
Charlie Rose – Net Worth and Salary
Charlie has a current net worth of about $23 million. He earns a handsome salary of $8 million annually.
Sponsored link