Carson Jones Daly is known to the world as an American TV host, producer and radio personality.  He is best known for hosting the 'Total Request Live' affiliated by MTV. He has hosted multiple programs for the channel including working as the host of the singing competition 'The Voice' and his own late night show, 'Last Call with Carson Daly'. He is also the social media correspondent for NBC.
Sponsored link
Early life and background
Carson was born on 22nd June in 1973, in Santa Monica, California to the famous television presenter Pattie Daly Caruso and J. D. Daly, a renowned actor. Daly's mother Pattie was best known for working for the Coachella Valley TV.
Having both of his parents involved with media, Carson spent most of the times inside the film sets and production houses, during his childhood days.  He was highly fascinated with the television industry since the early days of his life.
He attended Santa Monica High School to receive his preliminary education. Along with studying, Carson used to take part in several extracurricular activities such as golf games and acting events. In 1991, after graduating from Santa Monica, he enrolled the Loyola Marymount University to pursue a bachelor degree in theology. Carson left the college before completing his course of graduation because he wanted to pursue a bright career as a golfer.
Career highlights
Carson used to serve as a radio intern when he was around 18 years old. He quit the idea of being a professional golfer and ended up as a television personality.
He started his broadcasting career while working for the KOME radio station. Being impressed by his performance, KRQQ, the sister station of KOME, located in Los Angeles, recruited Daly for the position of a DJ. Daly's performance for the top radio station of Los Angeles caught the attention of the MTV. The network offered Carson to host its popular show 'Total Request Live'. Carson readily accepted the offer and shifted to New York to start working with MTV. The show, which was the turning point of Carson's broadcasting career, was a massive hit at the time of his contribution as a host.
Apart from Total Request Live, Carson also hosts the 'New Year's Eve show' of NBC, 'Orange Room' affiliated by the 'Today show', 'Last call with Carson Daly' and "The Voice".
Apart from being a promising television anchor, the 1.88 meter tall Daly is also a brilliant actor. He also played a small role in the 'Chappelle's Show'.  He also had  a small but crucial part to play in the first episode of the show named 'My Name Is Earl'.
Sponsored link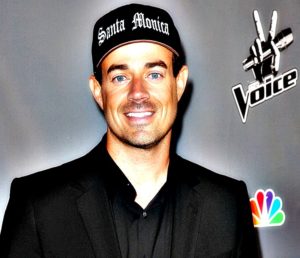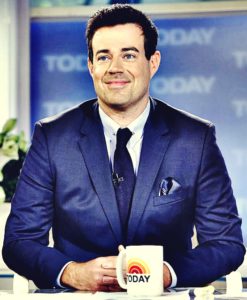 Carson Daly – Wife and Children
Carson has multiple records of relationships and affairs. Famous actress Jennifer Love Hewitt was his first girlfriend. After breaking up with Jenifer, Carson got involved with Ashlee Simpson but the relationship did not work out. Later, Daly got engaged with Tara Reid, but in 2001, they broke off the engagement.
Six years down the line, in 2007,  Daly got involved with Siri Pinter. They have a son named Jackson James Daly and two daughters named London Rose Daly and Etta Jones Daly. Daly and Siri Pinter got married in last year.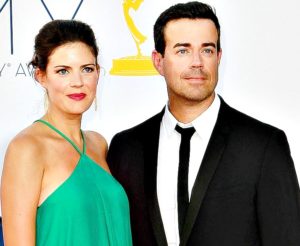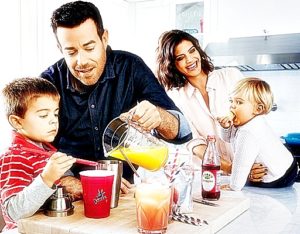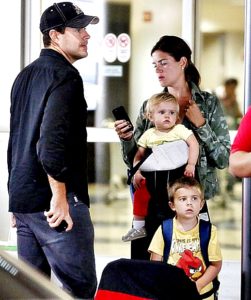 Carson Daly – Net Worth and Salary
Carson Daly's estimated net worth stands at $25 million with an annual salary of $5 million.
Sponsored link