Anna Kendrick is an actress and singer. She blossomed from a theater actor to a movie star. Her first notable role was in 'High Society', a 1998 Broadway musical. This has earned her a nomination in Tony Award. She debuted in Camp in the year 2003.
Sponsored link
She rose to fame after her role in 'Twilight Saga'. She played an important supporting character in the film. She also earned high appreciation for her role 'Up in the Air.' (2009). She received a nomination for best supporting actor for this film.
Since then she has been featured in films like 50/50, End of Watch and Into the Woods. Going forward she earned further fame from her performance as the protagonist of the movie Pitch Perfect.
Early Life
Anna was born on 9th August 1985. Her hometown is Portland, Maine. She is the daughter of an accountant and a history teacher. Her older brother Michael Kendrick is also an actor. He appeared in Looking for an Echo.
Anna went to Deering High School. After that she went to Bates College.
Career
Anna's career started as a child while auditioning for theater. At the age of 12, she played a significant supporting role in High Society. The performance in the theater has earned her a Theater World Award. Also, she received a nomination Featured Actress at Drama Desk.
She had made her film debut from musical comedy Camp. Her character nerdy Wagner has succeeded in attracting viewers' attentions. Her performance got her a nomination for best debutant award.
She played a high school debater in Rocket Science. It was released in 2007. For this movie she earned an independent spirit award nomination.
However, the real fame for Anna came from Twilight Saga series. This movie became a blockbuster. Anna played an important role in the movie. In 2009, she played a role in comedy movie The Marc Pease Experience. Later she played the lead role in a crime thriller Elsewhere.
Then she shared screen with George Clooney in Up in the Air. Her performance did not only get audience's attention; she was praised by the critics as well. They said her performance was both funny and touching. For this performance, she received nomination for several award ceremonies.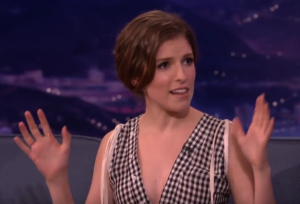 Sponsored link
In 2010, she resumed her role in 'Twilight Eclipse'. Later that same year, she played a role in 'Scott Pilgrim vs. the World'. She played the sister of the lead character.
With time she grew as an actress. She appeared opposite Chase Crawford in 'What to Expect when You are Expecting'. However, her most important role was in 'Pitch Perfect' (2012), where she bagged the role of the protagonist.  This movie became a huge commercial success. It received positive reviews from critics.  She was also a part of the sequel of Picture Perfect in 2015.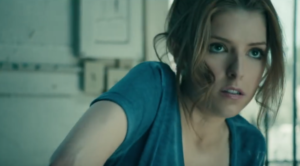 Among her upcoming movies 'Get a Job opposite Miles Teller' is an important one. She has lent her voice in 'Trolls', an animated film.
 Boyfriend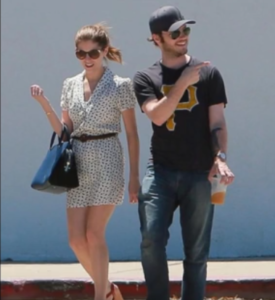 The 1.57 meter petite actress was in a relationship with Edger Wright. They met while she was shooting for Scott Pilgrim vs. the World. However, they called it quits on 2013. It has been reported that she is dating cinematographer Ben Richardson.
Anna Kendrick – Net Worth
Anna's net worth is reportedly $14 million.  For quite some time, she was paid lesser than the value she brought into her movies. She was signed for Picture Perfect for $6 million.
Sponsored link