Rajiv Om Bhatia, fondly known as Akshay Kumar, is one of the biggest names in Bollywood movie industry. He has an enviable track record of the consistent hits with respect to to the immense number of movies he has done, as compared to his contemporaries. He fashioned his career with action films in the 90s, before moving to a mix of comedy and action since 2000. He is also a successful producer and martial artist.
Sponsored link
Early life
Akshay (nickname 'Akki') was born on September 9, 1967 in the city of Amritsar in India. His father Hari Om Bhatia was a military officer while his mother, Aruna Bhatia was a homemaker. He has a sister, Alka Bhatia.
Akshay was raised in Chandni Chowk, Delhi before he moved to Mumbai as a child. He studied in Don Bosco School and did his higher studies from the Guru Nanak Khalsa College. From his early childhood days, Kumar was very passionate about dancing and had an inclination to be in the movies. He went on to acquire the black belt in Taekwondo in India and learnt martial arts in Thailand. He supported himself financially working as a waiter and a chef in a restaurant in Bangkok.
Akshay Kumar – Childhood photos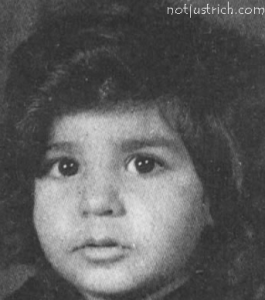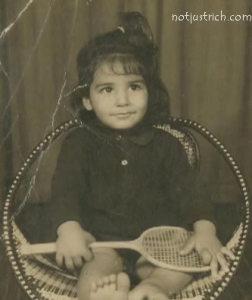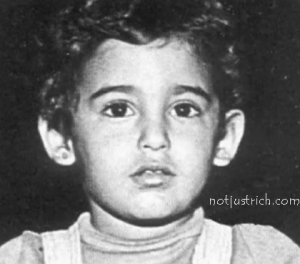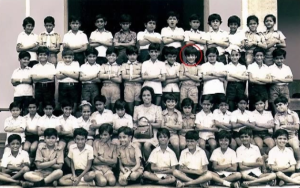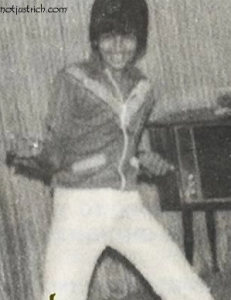 Akshay Kumar – father (photo)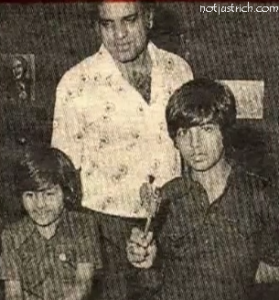 Akshay Kumar's role model is his father who was a soldier in Indian Army before becoming an accountant, when he was an army. He holds his father in high esteem for inculcating disciplined lifestyle in him and being supportive with his career choice.
Akshay Kumar's mother  (photo)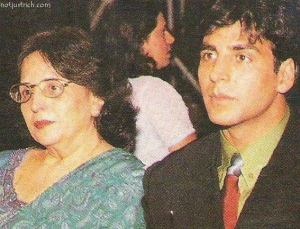 Akshay Kumar  – sister Alka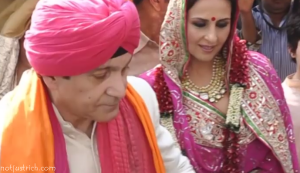 Akshay Kumar's sister Alka married Surendra Hirandani, constructions business magnate in 2012.
Career rise
Akshay Kumar's career started as a martial art teacher, after he returned in India. One of his students advised him to try his career in modeling, and Kumar took the chance and tried his luck. He instantly made his mark as a model in the ad world. He was extremely happy with the money he was getting; the pay he paid in two days of shoot was more than a month's salary as a martial arts teacher. He started supplementing his income by being as a background dancer in a few films.
One morning, a normally punctual Kumar missed his flight to an ad-shoot and landed up depressed in the film studio with his portfolio. Producer Pramod Chakravarthy signed him for Deewar, which released a year later then his actual debut film.
Few people know that Akshay Kumar was in a Mahesh Bhatt movie called Aaj (1987) in an uncredited role of a martial arts teacher. His first film was a movie called Saugandh (1991), where he got the lead role opposite Shantipriya and Rakhee. The movie was a flop. In the same year, a movie called 'Dancer' was released which also was a washout, although Akshay Kumar managed to register a buzz.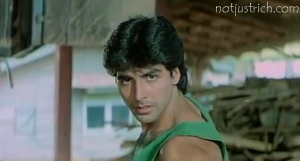 In 1992, Mr. Bond released which had him play a character based on James Bond. This one also flopped. Just when Akshay Kumar was about to be wiped out just another wooden actor, director-duo Abbas- Mustan turned the tide for him with a racy-thriller Khiladi. The movie was a breakthrough film for Akshay Kumar; the first and the most widely loved movie of the 'Khiladi' series which was to follow. Deedar, the movie that he first signed, also released in 1992.
Akshay Kumar – Best Films
Akshay Kumar's career was marked with many flops and some big hits in the 90s. In the year 1994, he did as many as 11 films of which four were hits – Elaan, Yeh Dillagi, Mohra and Main Khiladi Tu Anari. The other hits of the 90s were 'Sabse Bada Khiladi' (1995). 'Khiladiyon Ka Khiladi' (1996), 'Mr. and Mrs. Khiladi' (1997) and 'Dil To Pagal Hai'(1997), In Dil To Pagal Hai, Akshay had a small cameo but he was quite impressive in the film.
Akshay who would show a natural flair for humor, shifted to comedy movies post 2000. In the same year, he starred in Hera Pheri (2000) which is termed as one of the top ten funniest movies in Bollywood. He experimented with unconventional roles in movies like Ajnabee'(2001), and 'Aankhen'(2002), Some of his other big hits are Khakee (2004), Mujhse Shaadi Karogi (2005), Aitraaz (2004), Waqt – Race Against Time (2005), Garam Masala (2005), Heyy Babyy (2007) Bhool Bhulaiya (2007), Welcome (2007), Namastey London (2007) Singhh is Kingg (2008), Housefull (2010), Khatta Meetha (2010) Housefull (2012), Rowdy Rathore (2012), Oh My God (2012), Special 26 (2013), Boss (2013), Holiday (2014), Baby (2015), Gabbar is Back (2015) and Brothers (2015).
Sponsored link
TV and Reality Shows
Akshay Kumar also hosted couple of seasons of Khatron Ke Khiladi (The Indian Fear Factor) on Colors TV. He has two production companies, Hari Om Productions and Grazing Goat. In 2014, Kumar produced his own unique dance reality show called 'Dare 2 Dance' which involved dancing in risqué conditions. He is the owner of the Kabbadi team 'World Kabbadi League'.
Akshay Kumar wife and girlfriends
Due to his irresistible Casanova image and flirtatious nature, the 6 feet tall Kumar was allegedly involved with a string of actresses in his entire career span. His affairs with his leading ladies like Pooja Batra, Ayesha Jhulka, Raveena Tandon, the veteran actress Rekha, Shilpa Shetty and Priyanka Chopra, kept the media on their toes. Akshay was particularly linked to Raveena Tandon and Shilpa Shetty for a considerably long period of time before the relationships went kaput.
Akshay finally married the actress Twinle khanna in 2001, after dating her for quite some time. The couple is blessed with a son, Aarav and daughter Nitara.
Akshay Kumar – Twinkle Khanna (marriage pictures)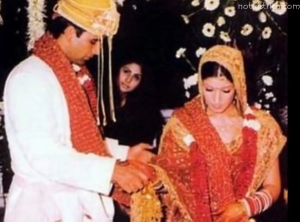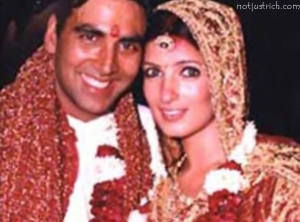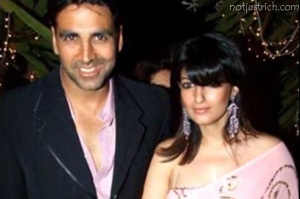 Secret of Success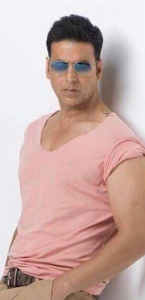 Akshay Kumar is the most disciplined of all actors in Bollywood and one of the fittest in the current generation. In spite of his busy schedule, he manages to do 3 or 4 films a year, appear in couple of reality shows and goes on extended holidays overseas with his family. The secret sauce, he says, is a disciplined lifestyle. He is known to wake up early in the morning and finish up all his work in time. Akshay is also particular about his diet and workout sessions. Contrary to working out with machines, Kumar believes in working out freestyle and steers clears of quick-fix methods and supplements.
Akshay Kumar  – son Aarav (photos)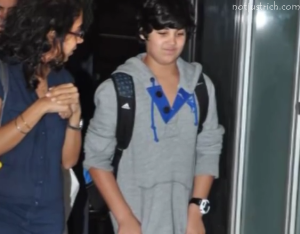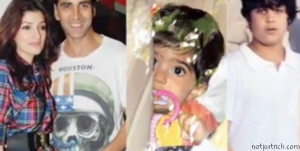 Akshay Kumar  – daughter Nitara (pictures)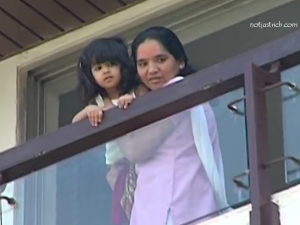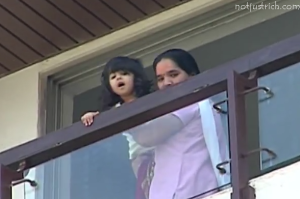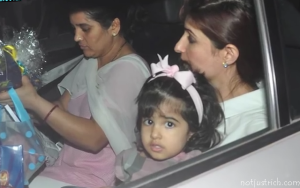 Akshay Kumar – House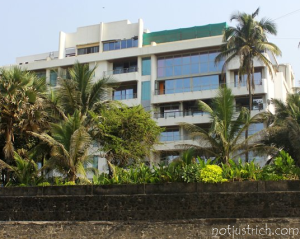 Akshay Kumar stays in a bungalow in Juhu, which also has historical significance. Mahatma Gandhi used to stay in the same place, when was a practicing lawyer.
When Akshay was in his 20s, he wanted to have a photo-shoot done for his portfolio. He contacted ace photographer Jayesh Sheth but expressed his inability to pay him. Akshay said that he would work as his assistant and he could use his salary as the money for the portfolio. Jayesh agreed and decided to take his pictures against an old Juhu bungalow. The caretaker of the bungalow, an old man, was rude with the duo and asked them to leave the premises. Akshay vowed to own the house and years later, the power of the spoken word rang true.
A prolific investor, Akshay Kumar is not only one of the top tax-paying celebrities in India; he has also bought quite a few homes in India and abroad. Apart from the Juhu bungalow, he has a duplex home in Bandra and a couple of properties in Lokhandwala, Andheri
Akshay also owns a sea-facing Portuguese bungalow in Anjuna Beach. He has also invested in a property in Mauritius, which is more like a holiday-home. Akshay Kumar has also brought a few properties in Canada, apart from investing in a small-hill side pad.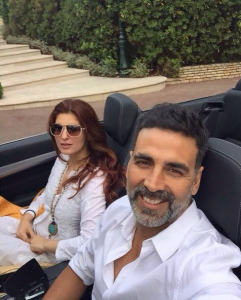 Akshay Kumar – Net Worth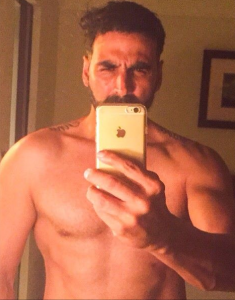 His meteoric rise from humble beginnings is indeed inspirational. Akshay Kumar's net worth is a whopping $ 70 million (Rs. 420 crore).
Sponsored link