Broderick Stephen Harvey is a famous game show host and actor of American nationality. He is also a successful author.
Sponsored link
Early life and education
Steve Harvey was born on the 17th of January 1957 in the town of Welch, West Virginal. His father was a coal miner. The family then moved to Cleveland, Ohio. The street they stayed in, initially known as East 112th Street, which was eventually renamed Steve Harvey Way in 2015.
Prior to being a comedian he had other jobs including being a boxer, an autoworker, an insurance salesman and a mailman.
Career
Steve Harvey first performed as a standup comedian in Cleveland, Ohio on October 8th, 1985.
His initial career was fraught with difficulties including homelessness. While between gigs which didn't provide accommodation, he would sleep in his '76 Ford car.
His break came about when he became a finalist at the 2nd annual Johnnie Walker National Comedy Search in 1990. This led to him being a host if "It's Showtime at the Apollo". He then starred on The Steve Harvey Show and Me and The Boys"
Director Spike Lee put together a film comprised of The Kings of Comedy Tour clippings which featured the work of stand up comedians inlcuding Steve Harvey. Other shows include Steve Harvey's Big Time Challenge. On August 2nd 2012, Steve Harvey perfomed his last stand up comedy act. This was at the MGM Grand Hotel in Las Vegas.
His radio show, The Steve Harvey Morning Show continues to be on air , it had begun in September 2000.
Currently, he is the host of the talk variety show , eponymously named 'Steve Harvey' which has been airing since September 2012.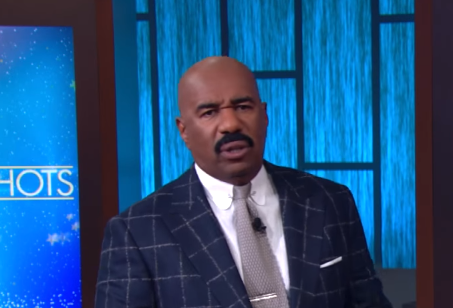 Steve Harvey – Wife and Children
He has been married three times and has seven children.
Sponsored link
His current wife is Marjorie Bridges-Woods with whom he has been married with since 2007 and whom he attributes to being the woman who helped change his life around.
Controversies
Steve Harvey had erroneously announced the wrong name while declaring the winner of the Miss Universe 2015 Pageant. As he was making the winning announcement, he mistakenly named Miss Colombia, Ariadna Gutierrez as the winner, while it was actually Miss Philipines,Pia Wurtzbach.
He apologized for the same , initially to Miss Ariadna Gutierre in person outside the venue , and then to each of the two finalists over twitter.
Steve Harvey – Books
He is known for having written two major best-selling books including "Act like a Lady, think like a Man" and "Straight Talk no chaser: How to find and Keep a Man"
He made a dating service called "Delightful" which was intended to "help Women become more dateable"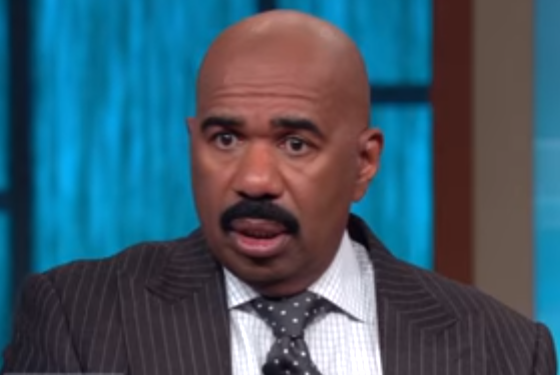 Steve Harvey – Salary and Net Worth
Steve Harvey has an estimated net worth of $100 million. He attributes much of his worth to the proceeds from his book. "Act like a Lady, Think like a Man". Steve Harvey draws a salary of $12,000,000 a year.
House
Steve Harvey  lives in a rented apartment in New York, where he is reported to cough $22,500 every month.
Sponsored link