Among teenage pop sensations that are taking the world by storm; the one name that clearly stands out is that of Zendaya. At the age of 18, Zendaya has managed to become a Platinum-Selling Artist, with her debut album, 'Replay.' Her birth name is Zendaya Maree Stoermer Coleman.
Sponsored link
Early life
She was born to parents Kazembe and Claire Coleman on September 1, 1996 in Oakland, California. Standing at 5 feet 8 inches, she hails from Oakland, California, Since her mother worked as a house manager in the California Shakespeare Theater in Orinda, Zendaya spent most of her growing years at this place. She would help her mom sell raffle tickets and also performed in quite few stage productions while perfecting her singing and dancing skills.
Along with her talent in singing, she has also been trained in such dances such as Hula and Hip Hop, because of the different cultural backgrounds of her parents.
 Career Rise
Her first official initiation into the world of showbiz and fashion was in 2009, when she began modeling for such brands as Macy's, Old Navy and Mervyns. After that she started doing small time commercial ads with stars such as Selena Gomez for Disney and even Stephanie Scott. After featuring as a backup dancer in Katy Perry's cover for Hot n' Cold for Kidz Bop 15, she auditioned for a role in Dance Dance Chicago, which became famous as Shake It Up. Her first debut single Swag It Out released in 2011 after which she released her duet with Bella Thorne- Watch Me– which became hugely successful.
She started out her movie career with her role in the Disney Channel Original Movie, Frenemies, after which she even became the youngest contestant on Dancing with the Stars, Season 16. Her first debut single released in 2013 in her album, 'Replay' which went to become #40 on the Billboard Hot 100 and got over 4 million hits on Vevo and sold a million copies in the U.S. alone. Her other albums include "Zendaya" which is her proper debut album, and several other ventures.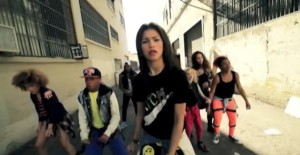 In fact, Zendaya's career is not restricted to making pop music with an urban feel. She has also co-written a book with Sheryl Berk, called Between U and Me: How to Rock Your Tween Years with Style and Confidence where she gives fun advice on how to get through those trying times. She also lends her voice to the character of Fern, in the Disney program- Pixie Hollow Games.
Sponsored link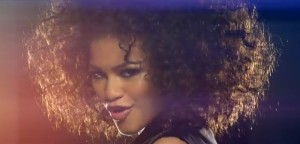 The 1. 78 meter tall ( 5 feet 8 inch) Zendaya has been nominated for several awards and has even managed to win several of them, in her highly successful career in a brief period of time. Among her greatest wins, she has managed to get the award for Artist with the Best Style at the Radio Disney Music Awards and the Candie's Style Icon at the Teen Choice Awards. She has been nominated in such other categories as Best Music Video, Best performance In A TV Series, Outstanding New Artist, Young Star Award and many other such categories.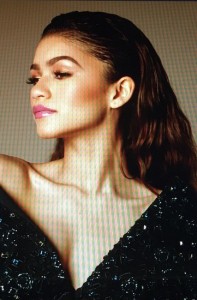 Zendaya – boyfriend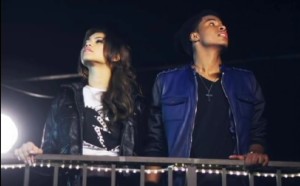 She has been reported to be dating Trevor Jackson, singer-dancer and songwriter, who has played 'Kevin Blake' on 'Eureka'. Zendaya was linked to Adam Irigoyen, rapper and singer, from 2011 till 2013.
House
Zendaya stays in Los Angeles with her family and dog called Midnight (Giant Schnauzer).
Zendaya Net Worth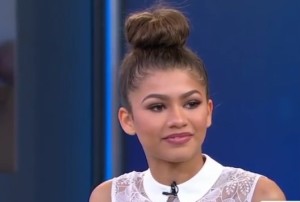 Despite being so young, Zendaya has managed to get worldwide acclaim and fame with her music and her various TV appearances and her current net worth stands at a whopping $1.5 million.
Sponsored link