Yuri Bentsionovich/Borisovich Milner is a Russian business tycoon, venture capitalist, internet investor, and entrepreneur. As per Forbes, his estimated net worth is about $1.8 billion.
Sponsored link
Milner is most famous as the current president and co-founder of Russian investment firm DST or Digital Sky Technologies, which specializes in the internet sector. It was previously known as Mail.ru Group.The email portal Mail.Ru became the largest internet company in Russia after it went public in 2010. Milner is also a founder of another investment company called DST Global. Via these 2 companies, the billionaire has investments in Facebook, Twitter, Spotify, Zynga, Alibaba,ZocDoc, Flipkart, Groupon, Planet Labs, and 360Buy.com. He also has a stockholding in 23andMe as a personal investment.The future business plans of Milner include industrialization of venture capital and investment in all startups originating from Y Combinator, an incubator based in the Silicon Valley.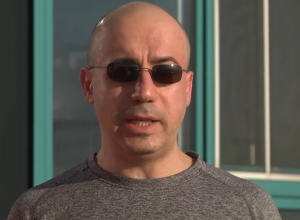 In 2010, Milner was ranked 46th in Fortune magazine's list of 50 most important business people in the world. He was the only Russian in this list. The same year, Vedomosti, a Russian business magazine, named him 'Businessman of the Year.' In 2012, Bloomberg Markets Magazine featured Yuri in the list of world's 50 most influential people.
Milner's was born in the year when Russian cosmonaut Yuri Gagarin went into space. Hence his parents named him Yuri. He is a workaholic and works at a rapid robotic pace. The former particle physicist and management graduate from the Wharton business school likes to play chess and watch Discovery Channel in his free time. He also keenly monitors Twitter feeds that mention DST.
Yuri Milner –  Family Background, Wife and Children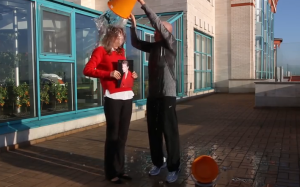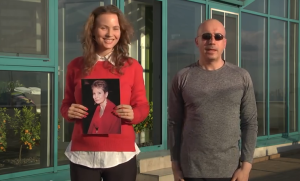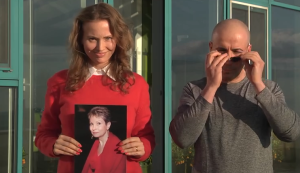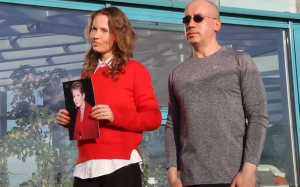 Milner was born on November 11, 1961, in Moscow into a Jewish family of Russian intellectuals.His father was the Chief Deputy Director at the Russian Academy of Sciences' Institute of Economics and is an eminent expert in the field of organization and management. His mother was an employee at the state-controlled lab for disease control in the Russian capital. His elder sister is an architect.
Milner attended the Moscow State University and graduated in theoretical physics in 1985. He then worked at Lebedev Physical Institute. While doing his doctorate in particle physics, Milner became friends with Andrei Sakharov, a forward thinking human rights activist and nuclear physicist. It was he who influenced Yuri's later tactics on venture investment.Milner went to the US in 1990 to get an MBA from the Wharton School of Business and thus became the first Soviet Union non-émigré to do so.
Yuri is married to Julia Milner, a contemporary artist, distinguished photographer, and former model of high fashion. She loves to decorate their houses as well as the offices of Yuri with her paintings. They have 2 children; the family generally resides in Moscow. Yuri is minimally observant of his religion, but does attend synagogue.
The Career of Yuri Milner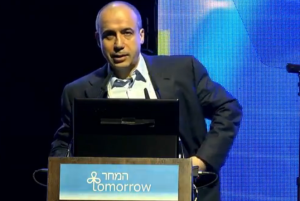 Sponsored link
Milner began his career in the early 90s as a Russian banking specialist at the World Bank in Washington, D.C. His job involved the development of banking in the private sector.
In 1995, Milner became the CEO of an investment brokerage firm called Alliance-Menatep.At the end of 1996, he was appointed as the Head of Investment Management and Vice President at Menatep Bank. He subsequently became the head of the investment section and the deputy chairman of the bank. During this period between 97 and 2000, Milner was concurrently the Director General of New Trinity Investments, an investment fund company. It was also during this time that he read an article on the projections for online businesses written by Mary Meeker, an analyst at Morgan Stanley. This prompted him to launch an internet company.
He sought the help of Gregory Finger, the then head of the Russian branch of NCH or New Century Holding, for funding the internet venture. Milner, NCH, and Finger subsequently created the company in 1999 and named it NetBridge.The company was successful in replicating numerous American Internet business models in Russia and was instrumental in creation of websites such as online auction (ebay-like) website Molotok.ru, online shop 24×7 (like Amazon), List.ru portal, andfree web-hosting (like GeoCities) website Boom.ru.The company merged with Port.ru in 2001 and was renamed as Mail.ru. Miler became the CEO of this new Internet company.
After the departure of NCH in 2005, Milner founded Digital Sky Technologies and became the Chairman of the DST investment fund in 2006. In 2008, fellow Russian billionaire Alisher Usmanov became a stakeholder of Mail.ru Group after Milner met him via mutual friends.Mail.ru Group successfully completed its IPO on the London Stock Exchange in 2010, with $5.6 billion as its market valuation.
Milner resigned from the Board of Directors and from post of Chairman of Mail.ru in March 2012. He was replaced in both positions by Dmitry Grishin, who also remained the CEO.DST is currently a fully independent company and the primary instrument for international investments by Milner.
The Houses and Estates of Yuri Milner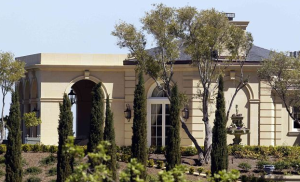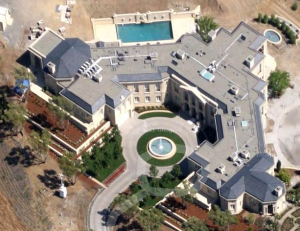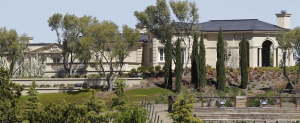 The Silicon Valley home: Situated on Paloma Road in Los Altos Hills, California, the 18th century French Chateau-style limestone mansion was purchased by Milner for an astounding $100 million. The price is considered as being the highest paid for a single-family home in the US.Spread across 11 acres, the estate consists of a 25,500 sq. feet main house and a 5,500 sq. feet guest house.The luxurious mansion offers spectacular panoramic and scenic views of the picturesque San Francisco Bay.

The north wing consists of entertainment options like a formal dining room, ballroom, wine cellar, home theater, and a spa with gymnasium. The south wing has bedroom suites, family rooms, and 9 bathrooms. Other lavish amenities include a tennis court, car wash, outdoor and indoor pools, and a decorated skylight at the entrance.

Penthouse apartment: Milner lives with his family at this palatial, gizmo-laden, high-rise penthouse apartment in San Francisco. The home has been creatively decorated by his artist wife.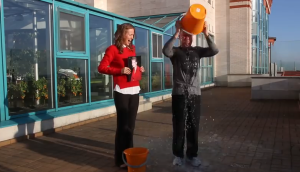 Yuri Milner Philanthropy
Milner established the Fundamental Physics Prize in July 2012. With a prize of $3 million, it is the world's most monetarily lucrative academic/scientific award.
Milner along with Mark Zuckerberg,Sergey Brin, Arthur Levinson, Priscilla Chan, and Anne Wojcicki announced the formation of the Breakthrough Prize in Life Sciences in Feb 2013. It also has a prize reward of $3 million.
Sponsored link