Serena Williams is a professional American tennis player, ranking at no.1 in women's singles tennis. She holds many coveted titles in the world of tennis, making her one of the best players ever in the game.
Sponsored link
Early life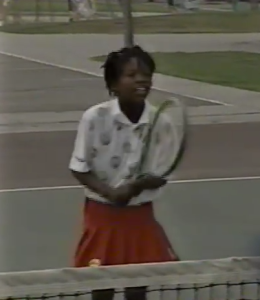 Serena was born on September 26, 1981 in Saginaw, Michigan to parent Richard Williams and Oracene Price. They have five daughters – Yetune, Isha, Yetunde, Venus and Serena. Young Serena started showing interest in the game ever since she was just 3 years old. Both Serena and Venus were homeschooled by their parents. When she was 9, the family moved to West Palm Beach in Florida where Serena underwent professional training for tennis at a tennis academy. Rick Macci, the coach groomed both Serena and Venus into formidable tennis players. The young girls had to face racial discrimination at one point of time, which initially discouraged their parents and made them skeptical about their daughters' choice to embrace professional tennis.   When she was in the 9th grade,   Serena's father pulled both her and Venus out of Macci's academy and started coaching them at home. Nevertheless, this move did not diminish the talents of both the girls as they continued to strengthen their talent with every game.
Style of Playing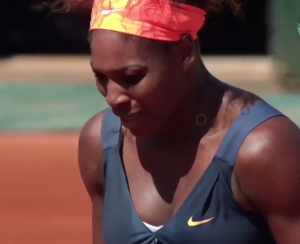 Serena William's forte lies in her twin talents – superb forehand strokes and backhand swings. She uses an open stance for both backhand and foreground stroke-making. Her aggressive style of playing is highlighted by her serves which are among the best in tennis history. She is known to serve at high pace, some of which have been are at 128.6 miles per hour, the third fastest among woman, lagging behind her sister Venus at 129 miles per hour and Sabine Lisicki at 131 miles per hour. In 2012, she surpassed even the men's records creating an enviable record of 102 in two weeks.
Serena Williams – Records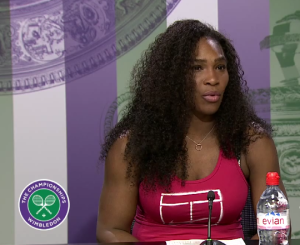 The World Tennis Association has conferred upon her the title of number 1 in six different occasions. She became World Number 1 for the first time on July 8, 2002 and then achieved the position again for the sixth time on February 18, 2013 bagging yet another title of the oldest number 1 in Women's Tennis Association history.
Sponsored link
Serena Williams's ranks number 1 for French Open, Australian Open, WTA Tour Championships, US open and Olympic Women's singles game. It is not seldom that she is been described as the greatest women's tennis player of all time. She holds the maximum singles, doubles and mixed doubles titles among all players, male and female. She has 35 Grand Slam titles under her belt – twenty singles, 13 women's doubles and two in mixed doubles. She and her sister Venus is an unbeaten pair in Grand Slam finals. Williams has also WTA Tour Championships five times. She has won four Olympic gold medals, one in women's single and thrice in women's doubles partnering for yet another record with sister Venus Williams.
Serena Williams – Boyfriend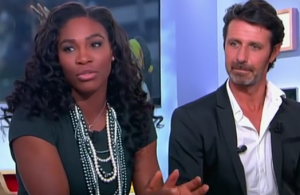 The 1.75 meter (5 feet 9 inch) tall Williams is in relationship with her tennis coach Patrick Mouratoglou . She dated Bulgarian tennis player Grigor Dimitrov, who happens to be the boyfriend of Maria Sharapova.
Serena Williams net worth
The star tennis player has a net worth of $140 million
Serena Williams – Salary and Winnings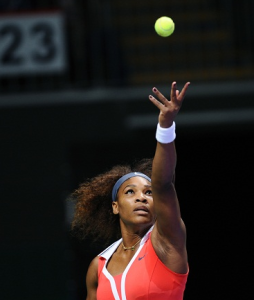 She has been conferred with a prize money of $69, 676, 428 which is the highest ever for women athletes. Her annual earnings are $24, 600, 000, of which $11.6 million is her salary and $13 million is through endorsements with brands like Nike, Gatorade and Wilson. Her monthly take-home is $2.5 million. She earns $495,000 per week and close to $99,000 on a daily basis.
Serena Williams House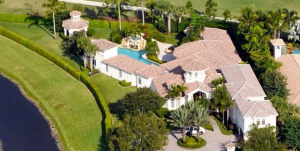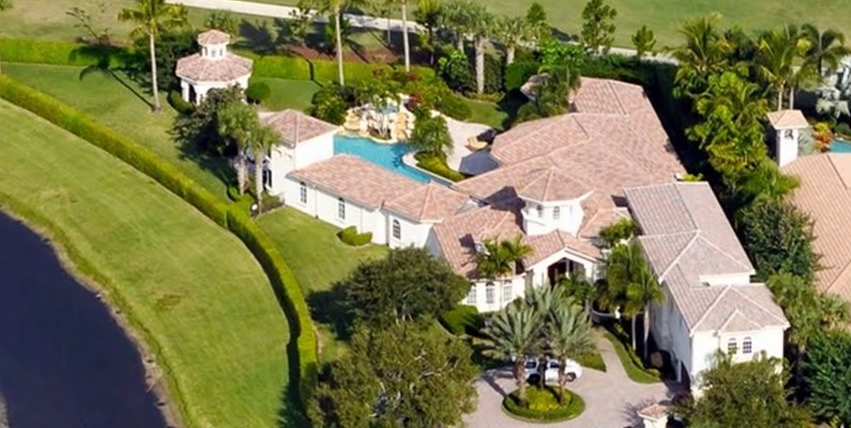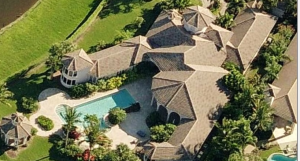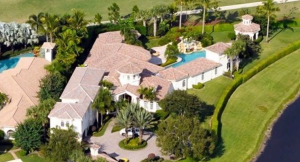 She has a house in Palm Beach worth $2.5 million. It is a 1. 25 acre plot which includes five bedrooms, five bathrooms, a spa and a pool. Serena bought the house for $560,000 in 2007. Serena also has a joint property with her sister Venus in Grand Key Terrace which is worth $2 million, which has four bedrooms, five bathrooms and a swimming pool.
Sponsored link