Born as Prince Rogers Nelson, Prince was an American actor, singer, multi-instrumentalist, and songwriter. His eclectic range of work, wide vocal range, and ostentatious stage presence were the hallmarks of his career. Considered as the founder of Minneapolis sound, Prince's music was a combination of R&B, rock, soul, hip hop, funk, disco, jazz, psychedelia, and pop.
Sponsored link
Prince was one of all-time best selling artists in the world with more than 100 million records sold globally. A winner of 7 Grammy Awards, an Academy Award, and a golden Globe, he ranks no.27 in Rolling Stone's list of '100 Greatest Artists of All Time.' In 2004, Prince was inducted into the Rock and Roll Hall of Fame.
Prince – Death Reason
Prince died on April 21 2016 at age 57 at his Paisley Park home and recording studio in Chanhassen, near Minneapolis, Minnesota. He was suffering from flu-like symptoms for many weeks; in fact his plane was forced to land in Illinois on April 15, 2016 for emergency flu-like illness treatment. Just a day earlier he had performed at a concert in Atlanta, Georgia.  A report has emerged citing that he was treated for drug overdose six days before his death.
His  death  triggered strong and quick reactions from around the world. Almost every contemporary and present day musical sensations expressed their condolences.   Within five hours of the news break, there were sixty-one million posts on social media with the hashtag 'Prince'.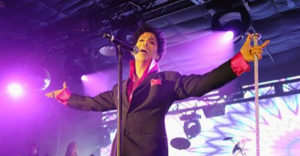 Prince – Net Worth
The net worth of Prince is about $250 to $300 million. He did not leave a will and hence his estate will be divided as per the Minnesota's inheritance laws.
House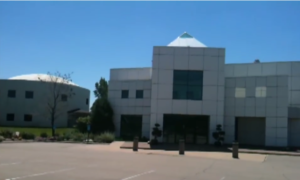 Prince's house at Paisley Park, Chanhassen, Minnesota; is a sprawling piece of property surrounded by a huge lawn and lots of greenery.  The home also serves as his recording studio.
Early Life and Career
Prince was born on June 7, 1958 Minneapolis, Minnesota to African-American Parents John Lewis Nelson, a songwriter and pianist, and Mattie Della, a jazz singer. His parents separated when he was 10 and Prince used to switch homes constantly after that; sometimes living with his father and at other times living with his mother and stepfather. Prince was interested in music from a very early age and wrote his first song when he was only 7 years old.
Sponsored link
After many unsuccessful demo tapes, a 19 year old Prince released his debut album in 1978 titled 'For You.' His next album titled 'Prince' released in 1979 and became platinum after the huge success of the singles 'I Wanna Be Your Lover' and 'Why You Wanna Treat Me So Bad?' His success continued with his next 3 records Dirty Mind, Controversy, and 1999. These albums showcased the trademark style of Prince featuring conspicuously sexual lyrics with incorporated elements of rock, funk, and dance music.
In 1984, he released 'Purple Rain' which also featured in the OST of his debut movie of the same name. The song was a monster hit and the movie also did well. Since then he has released many records, with the latest being 'HITnRUN Phase One' that released in September 2015 on Tidal streaming and later on NPG Records.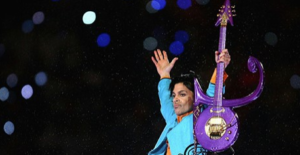 Personal Life and Trivia

Prince was linked to many celebrities in his lifetime, including Madonna, Kim Basinger, and Carmen Electra.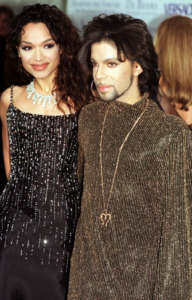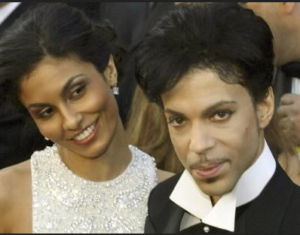 He was married two times. His first marriage was to backup dancer and singer Mayte Garcia in 1996. They had a boy, but he died within a week due to Pfeiffer syndrome complications. The couple divorced in 1999. Prince then married Manuela Testolini in 2001 and divorced her 5 years later.
Prince became a Jehovah's Witnesses member in 2001. He was a vegan.
He was not too tall. Prince's height was just 1.58 meters. In fact, he would wear high heels and proudly declare, "I do not wear high heels because I am short. I wear them because women like them."
Prince wrote some of the most memorable songs for other singers,  including 'Love, Thy will be Done' for Matika, 'Nothing Compares to You' for Sinead O' Connor, 'I feel for You' for Chaka Khan and 'Manic Monday' for Bangles.
Prince announced in 2016 that he was writing a memoir called 'The Beautiful Ones.'
Sponsored link