Pete Lau is the CEO and founder of the popular, revolutionary smartphone brand OnePlus. The Chinese entrepreneur began his career as a hardware engineer for Oppo Electronics, before he created one of the world's biggest low-cost disruptive smartphone brands.
Sponsored link
Career Rise
Though he started off as a hardware engineer, he went on to become the director of Oppo's Blu-ray wing, the head of marketing and later vice-president of the company. He had a huge role to play in bringing the CyanogenMod, the Android-operating system on Oppo N1 smartphone. He quit the company in 2013 to concentrate on his OnePlus brand.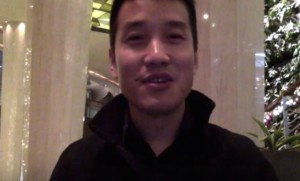 OnePlus Success Story
In December 2013, when OnePlus was launched as a company, there were just five employees.   He was clear right from the start that he would sell the phone online and look at ways to cut costs, so that he could pass on the benefit to the customers. He opted for CyanogenMod, the Android operating system, the fact that he had got them business by giving them Oppo as a client cemented their ties for the OnePlus brand.
The first generation of the brand was sold as OnePlus One online in June 2014, after being announced in the April of the same year. The phone was well-appreciated for its features, make, functionality and the price. The 16GB version was sold at $299 and the $64GB version was sold at $349. By 2014, OnePlus One sold nearly a million devices, a commendable strategy since there was no advertising done mainstream apart from talking on social media circles and flash sales online.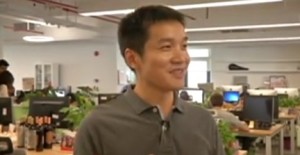 While OnePlus One did very well in India as well, the Delhi High Court banned the sales of OnePlus One due to a lawsuit by Micromax, citing that it was the only company to ship phones with CyanogenMod software in India. OnePlus argued that this exclusivity was only for Indian competitors and not for phone manufacturers outside India. The ban was lifted on December 21 2014 and OnePlus has designed to build its own Android-based custom ROM called Oxygen OS, for its OnePlus 2 devices.
What makes OnePlus a successful phone brand?
OnePlus is a brand that is spoken in the same breath as Xiaomi, and achieved success at a faster rate than the latter which also made quite a dent in the sales of Samsung, iPhone, Sony and other top-line brand of smartphones.
Sponsored link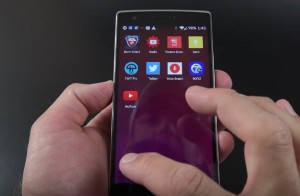 Pete Lau cites that a particular smartphone major's main criticism was that its cover was made of plastic. In reality, he says that it has nothing to do with plastic; the consumer just has to feel that she is holding a premium, high quality device. He adds that OnePlus One also had a plastic back but no one had issues, because the material and build quality was exceptional.
Pete Lau adds that the smartphone hardware is readily available; he says that Foxconn, the company that manufactures Apple's phones also makes OnePlus phones. In the end, it is about really looking for what to make of these resources.
Pete says that his core principle is to make high quality products. He says that the online system of advertising and selling products have been helpful in keeping the costs low and transferring the savings to the customer. He says that the company gauges accurate customer demand through invitations.. For instance if a phone sells for $200 million, then an order for 50,000 units mean $10 million. He emphasizes that usually smartphones fail to capture market because of overconfidence, producing too many units in anticipation of demands, raises inventory and results in losses. OnePlus brand makes lesser than the total demand.
Pete Lau points out that volume is not a priority. He says that he would rather 3 million units and gets positive feedback, than sell 2 million more and leave room for complaints and negative feedback.
Pete Lau says that the cost for making a flagship phone is usually between $300 and $350. He says that OnePlus sells phones at almost the same cost. He says if more phone vendors sell products through the online channels and cut down on inventory and advertising costs, the overall costs can become low. He says the overall goal of OnePlus brand is to make better products and services, rather than focus on profits
How did 'Never Settle' Slogan for OnePlus came into existence?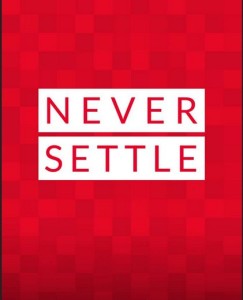 Pete Lau says that he had a conversation with a phone user, before launching the product. He gave him a phone and asked what he thought about the design, the features and the functions. Finally, he asked him what he thought about the price. The user said, "For $325, this phone is okay." Pete however felt that the man was just settling for what was given to hm. So he thought he would love to give him a much better phone for that price, than let him just settle. Thus the slogan 'Never Settle' was born.
Pete Lau – Net Worth
The prolific entrepreneur's net worth is $1 billion.
Sponsored link