Sara Hillary Haines is a famous American journalist and a television host. She is known for her role as a correspondent on the ABC Network's 'The Today Show' also known as 'Today'. She also appeared on Good Morning America and ABC News, all on the same network. Currently, Haines appears as a co-host on 'The View'. Haines is an American national with an ethnicity of White American.
Sponsored link
Haines began her career with a stint at the NBC network. She was a part of the networks Page Program; where a person in the early stages of his/her career, works within NBC's different departments for a year, using it as a training ground in order to set foot in the broadcasting industry. Haines was named the production coordinator for the networks 'Today Show', in 2002, at the Rockerfeller Centre. She was named the contributing correspondent of the fourth hour of the show in 2009 and departed from the network in 2013.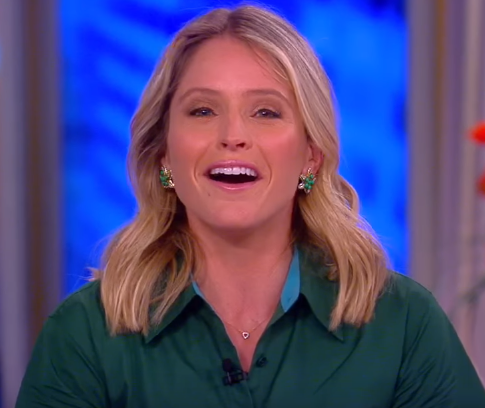 Early Life and Education
Haines was born on September 18 1977, in the city of Newton in Iowa, USA to Dick and Sandy Haines. She grew up in the same city and is the second of the four children of the couple. She has one brother and two sisters. She graduated from high school in her native city of Newton and went to Massachusetts for her degree education.
In the year 2000, Haines graduated with a Bachelor of Art degree in Government from Smith College in Northampton, MA. She was an active sports player during her university days and was on the basketball and volleyball team representing the university.
 Career
Haines started a her career with the NBC Page Program in 2001, soon after graduating from the university and continued at the network for a large part of her career, until 2013. During her years at ABC, Sarah received a lot of applause and recognition due to her strong work ethic. Within a year at NBC, in 2002, she was named the production coordinator for the 'Today' show at the Rockefeller Centre, New York. Her last designation at NBC was as the contributing correspondent of the shows fourth hour.
In 2013, after leaving NBC, Haines joined ABC Network, where she was a correspondent for ABC News and a pop news anchor for 'Good Morning America', weekend edition. While here, she earned the reputation of being a life-style anchor. She worked on both the shows for a total of three years, until she found the most-significant role of her career at one of America's most popular television shows, 'The View' in 2016. She was made a permanent co-host in the 20th season of show along with many other prominent American journalists. She continues to hold the role till date.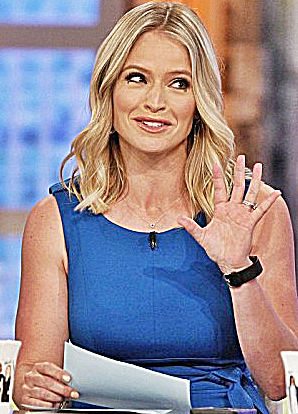 Sponsored link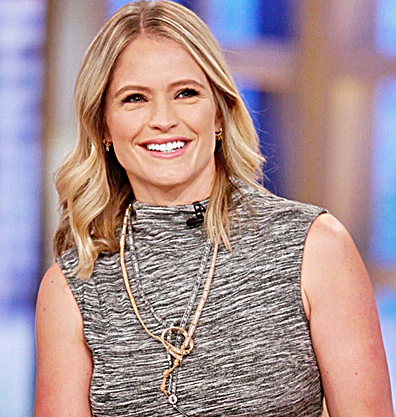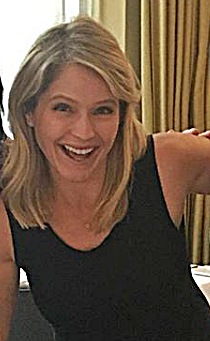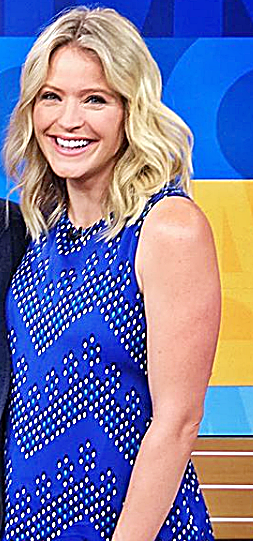 Husband
Haines married Max Shifrin in the Bahamas on 22 November 2014. Shifrin is a lawyer at the Baker Hostetler firm in New York. Together the couple has a son named Alec Richard Shifrin, who was born on 5 March 2016, when Haines was 38 years old. An ardent animal lover, Haines has two Chihuahua dogs as pets. She lives in the city of Brooklyn in New York with her family.
Haines prefers to keep herself physically active and is known to train for triathlons. She is very active on Social Media, and currently has approximately 497,000 followers on the micro-blogging site, Twitter.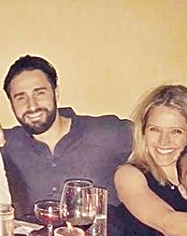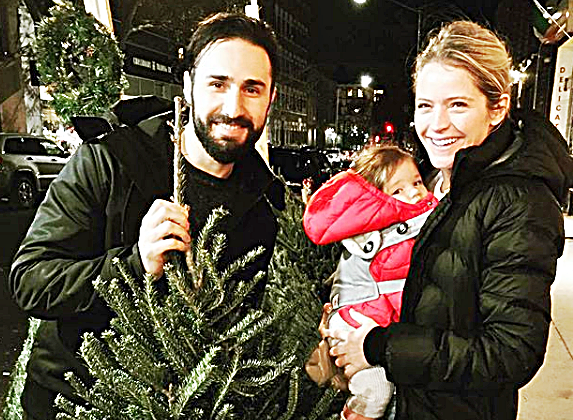 Sara Haines – Net worth and Salary

Her salary is an estimated $565,000; Sara Haines has an estimated net worth of $1 Million.
Sponsored link