Nothing succeeds like success on YouTube, the best example is the PPAP (Pen Pineapple Apple Pen) video.  It is an earworm music (catchy music that keeps repeating in your mind) created by a fictional singer/lyricist Piko-Taro.  The character of Piko-Taro and the PPAP song has been created by DJ Kosaka Daimaou,  Japanese comedian.
Sponsored link
The real name of by DJ Kosaka Daimaou is Kazuhito kosaka. He was born on  July 17, 1973 in Aomori Prefecture, Japan. He has also done a few movies like Go- Con, Japanese Love Culture (2002), Nogami (2012) and The Best (2012).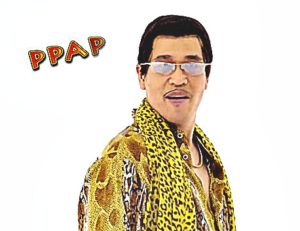 How did Pen Pineapple Apple Pen become viral?
Kosaka set up his character Piko-Taro for stand-up acts.  The character of Piko-Taro became so popular that he decided to create a viral song called 'Pen Pineapple Apple Pen'. While the song may seem ludicrous, it has all the prowess to become a viral sensation – the song is simple and catchy, it has a simple set of dance steps, the lyrics are catchy and nonsensical.  Piko- Taro has done many other videos but they are in Japanese, the PPAP song is in English, which managed to command a huge audience.
The PPAP song was uploaded in the last week of August, 2016. The song became viral after the website 9GAG uploaded the video on their Facebook Page on September 26. It has crossed more than 60 million views, with 550 thousand likes and 1 million shares.  On Youtube, the video crossed 7 million views.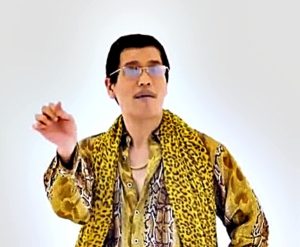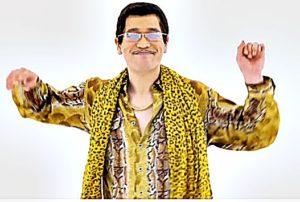 PPAP song – Lyrics
P-P-A-P
I have a pen, I have a Apple
Uh! Apple-pen!
I have a pen, I have Pineapple
Uh! Pineapple-pen!
Apple-pen, Pineapple-pen. Uh!
Pen-Pineapple-Apple-PenPineapple-pen!
Pen-Pineapple-Apple-PenPineapple-pen!
Sponsored link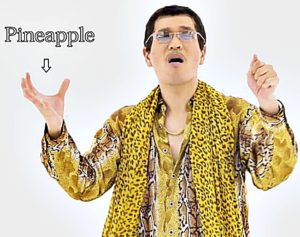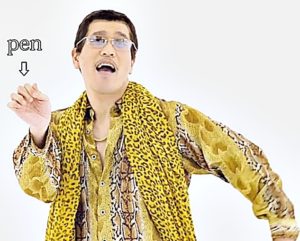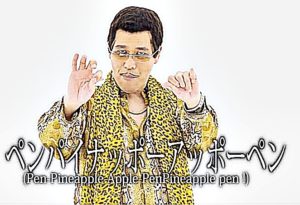 Pen Pineapple Apple Pen – Meaning
Well, the video does not have any meaning. It is just a hook to create your own renditions. It is strong enough to spawn a lot of memes, trolls, remixes and  parodies, which is what a viral video should have. Some of the user creations on the video were –
I have a brain And I have to wash ugh…. Brainwashed
I have a Gun I have a Gorilla Uh! Viral News!
I have a Brad, I have a Angelina… UUUUUGH, Divorce papers.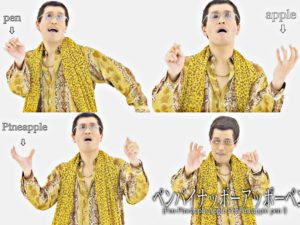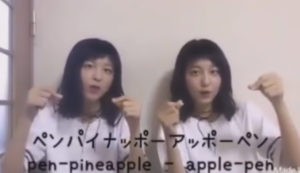 Sponsored link