Michael Neil Kay a respected journalist, radio-show host and an Emmy- awarding winning, New York Yankees' play-by-play announcer and broadcaster for television. He hosts YES Network's show 'Centerstage'. His radio show titled 'The Michael Kay Show' airs on WEPN-FM, New York; and is also simulcast on ESPN Extra's XM Satellite Radio. Kay won an Emmy award in 2015
Sponsored link
Kay learnt that he was interested in the sports world very early on in his life, taking the job of a Sports reporter as a high school student. Today, Kay is held in high regards all over the Sports community in America and is known for his legendary style of broadcasting with signature catch phrases such as 'See ya' (a phrase he often uses when a home run is hit) and 'Let's do it here' (a phrase used for Yankees Pitchers whenever Yankees pitch first at their home games.)
Early life and Education
Born on 2nd February 1961, Kay is the son of Rose and the nephew of Danny Aiello, an actor. He is a native of Bronx Borough in New York City. While Kay's nationality is American, by ethnicity, he is White.
Kay attended The Bronx High School of Science when he was younger and started reporting when he was a youth there. He graduated and moved to Fordham University, New York where he received a Bachelor of Arts in communications degree. While at Fordham he reported on the WFUV; the official FM network of the university. Kay is listed among other successful WFUV alumni sportscasters such as Vin Scully, Mike Breen, Sal Marchiano, Chris Carrino, Ryan Ruocco and Ed Randall, among others.
Career Rise
Kay started his professional career in 1982, with the New York Post. His role was that of a general assignment writer, with a concentration of sports related topic including college basketball, NBA games and the New Jersey Nets. In 1987, he received the assignment to write on the Yankees' Beat. Kay left The New York Post in 1989 and went to work for The Daily News, however he continued to work on the Yankees. He took a job at WABC hosting a sports talk show in 1992. In the same year, he was offered the job of a radio broadcaster for the New York Yankees alongside John Sterling.
Sponsored link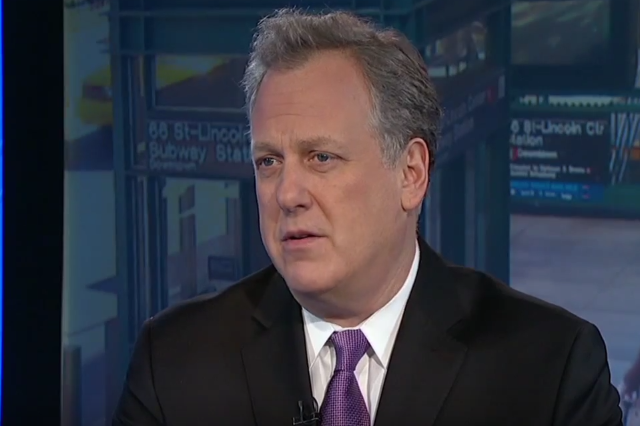 In 2002, WCBS acquired the Yankees broadcasts' radio rights and Kay was asked to move on to the newly established YES Network on television, opening a new door to his career. While Kay was named the play-by-play announcer on television, Sterling continued on the Radio. Kay has held this prestigious position ever since. From 2002, he has been hosting The Michael Kay Show on WEPN. It is a 4 hour long drive-time talk show that he hosts along with Don La Freca.
Personal Life
Kay is married to television journalist Jodi Applegate since February 12, 2011. The nuptials were officiated by Rudolph Giuliani, a former New York mayor. Kay and Jodi have two children together; a daughter name Caledonia Rose and a son named Charles Applegate.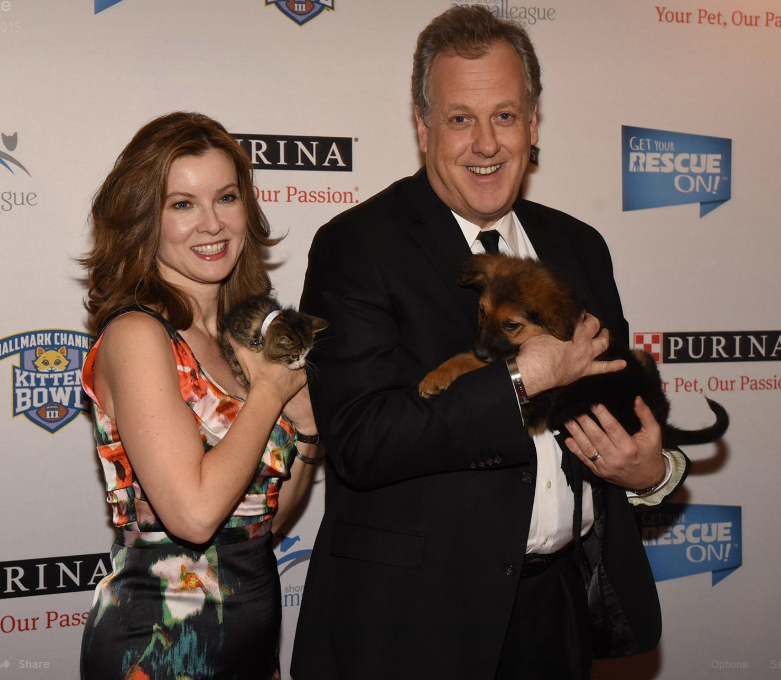 Kay's mother Rose suffered and passed away from Alzheimer's disease in 2006. He has been actively involved in raising awareness towards the disease. Along with Yankees manager Joe Girardi and his Catch 25 Foundation, Kay organizes annual charity dinners in order to raise money for the research of Alzheimers.
Michael Kay – Net Worth and Salary
As of 2016, Kay has an estimated net worth of $3 million while his annual salary is an estimated $500 thousand per year.
Sponsored link