Shawn Corey Carter best known as 'Jay Z' is famous American rapper, entrepreneur and investor.  He is also famous as one of the most wealthiest hip- hop artists of America.
Sponsored link
Jay Z is acknowledged as one of the world's best-selling selling record artistes of all time, with a record of selling more than 100 million records in his name. He was ranked number one by MTV in the list of The Greatest Mcs of All-Time in 2016.
Early life and background  
Jay Z was born in Brooklyn, New York on December 4, 1969. Unfortunately, his father, Adnes Reeves, deserted the family when Jay Z was 11 years old. Hence, he and his three siblings were brought up by their mother in Marcy Houses.  After studying in Eli Whitney High Scool in Brooklyn, he shifted to the downtown of Brooklyn to attend George Westinghouse Career and Technical Education High School. He studied there with fellow future rappers The Notorious B.I.G and Busta Rhymes.  After attending that school, he again moved to Trenton, New Jersey to attended Trenton Central High School. However, he did not complete his graduation.
On his birthday, his mother gifted him a boom box to motivate his interest in music.  He began to write lyrics by following the music of several popular artists of this time. In his surroundings, Carter was reputed as "Jazzy" which eventually evolved into his showbiz name "Jay-Z".
Career Achievements   
Jay took part on some of Jaz-O's early recordings in the late 1980s and early 1990s. "The Originators" and "Hawaiian Sophie" are some of Jay Z's famous recordings. He achieved huge fame for the first time by being featured on the 1994 Big Daddy Kane album "Daddy's Home".  He has been widely reputed as Big Daddy Kane's hype man during this time. But Kane claims that Jay did not meet the traditional role of a hype man.  He actually made cameo appearances on the stage.
After working with several famous singers, Jay finally released his first official music video named "In My Lifetime". He also produced an unreleased music video called "I can't get with that".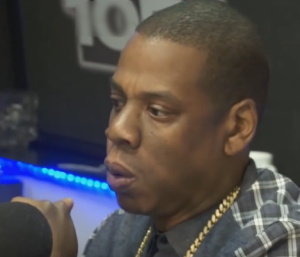 In the year 1995, he created Roc-A-Fella Records as his own independent label along with Damon Dash and Kareem Biggs. Jay claims to be strongly influenced by several popular artists such as Marvin Gaye and Donny Hathaway. He has contributed on a large scale in the world of music till now.
Jay Z – Businesses
Besides music, he has also raised himself as a successful businessman with a business empire covering a variety of industries as clothing, beverages, real estates, sports teams and record labels. Along with Damon Rash, he is the founder of  the popular clothing brand 'Rocawear'.
In March 2015, Jay Z bought over Aspiro, a media technology company based in Norway for $56 million, indirectly through his company called Carter Enterprises.  Jay Z is interested in taking the music streaming service called Tidal which is operated by Aspiro to rival greats like Spotify and Apple Music.  Tidal specializes in lossless sound quailty and high definition, curated music videos.   Since Jay Z took over, Tidal service amassed 3 million followers. 

Sponsored link
Carter Enterprises has also invested $20 million in JetSmarter, app that helps people book private plane rides in seconds. The app has been built by  Sergey Petrossev
Jay Z and wife Beyonce
The 1.87 meter tall entertainer is married to eminent American singer Beyonce. They met in 2002 while collaborating for the song "03 Bonnie and Clyde". He has also made his appearance on some of her hit albums.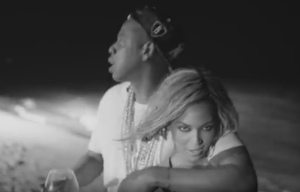 On 7th January, 2012, Beyonce gave birth to their daughter Blue Ivy Carter. On 9th January, jay released "Glory" a number dedicated to Blue, on his social website LifeandTimes.com.
Controversies
In March 2015, the couple was criticized by posting a photo of them visiting the Tidal headquarters in Norway. In 2014, Jay also raised eyebrows at the Barclay's Centre when he was snapped wearing a medallion symbolizing the five percent nation.
Jay Z- Net Worth
The hip-hop sensation's net worth is known to be $552 million
 Jay Z – House
Recently, the whole family has moved into their new home in Bridgehampton, New York. With a cost of $43,500,000, the 31,000 square foot house has twelve bedrooms, walnut library, bowling alley, and virtual golf, rock climbing wall, disco, media room and an indoor skateboarding ramp.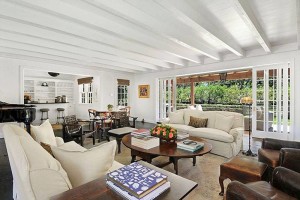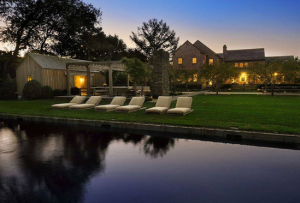 The couple prefer to rent and were actually living in a one-year lease  in Holmby Hills, Los Angeles neighborhood. When the mansion was sold to another buy, Jay Z and Beyonce decided to move to their own palatial home in New York.  Besides, the couple also own another home in Tribeca, New York.
Sponsored link