Ernest Thorwald "Ernie" Johnson Jr. also known as EJ is an American three-time Emmy Award winning sports-caster, working for CBS sports and Turner Sports. Currently, he is the lead television voice for Turner Broadcasting Systems Major League Baseball. He is also the host of 'Inside the NBA' on the TNT network. Johnson is also known for his contribution of the joint coverage of National Collegiate Athletic Association's (NCAA) Division 1, Men's Basketball Tournament for the CBS and Turner Networks.
Sponsored link
Being passionate about sports came easy to Johnson, since his father was also a Major League Baseball Pitcher. The early phase of his career began when he was a student at University of Georgia. He stared off as news and sports director at WAGQ-FM, a radio station in Athens, Georgia. His first job in broadcasting was at WMAZ-TV in Macon, Georgia. He also worked in different capacities at WSPA-TV, Spartanburg, North Carolina and WSB-TV, Atlanta, Georgia.
Early Life and Education
Johnson was born on 7th August 1956, at Milwaukee, Wisconsin to Lois Denhard and Ernest Thorwald Johnson, Sr., a Major League Baseball pitcher. While he lived in Atlanta for a major part of his life, he attended the Private Marist School, a Roman Catholic college preparatory school in the nearby city of Brookhaven in Georgia.
He completed his college education from Henry W. Grady College of Journalism and Mass Communication in the University of Georgia with a Bachelor of Arts in Journalism, summa cum laude. At was here at the university, that he began his career. Johnson was named the Outstanding Young Alumnus of the University in 1986.
Career Rise
Johnson is known for his role at the TNT network where he covers NBA games, including the pregame and half-time shows. He is also the host of 'Inside the NBA', a popular postgame studio show, which airs after the games are over. The program went on air in 1989 and Johnson has been hosting it since 1990 with a panel of analysts cum former NBA players such as Shaquille O'Neal, Charles Barkley, Kenny Smith, Grant Hill, Chris Webber etc.
Johnson also hosts the Tuesday Fan Night on NBATV, a sister station of the TNT Network, alongside Greg Anthony and Chris Webber. Additionally, he also functions as the host and moderator for the channel's Open Court, which is  a baseball panel show that features Johnson and rotating panellists from 'Inside the NBA's Panel. On the show, they discuss about various topics ranging from the history to the current day scenes of the NBA league.
Sponsored link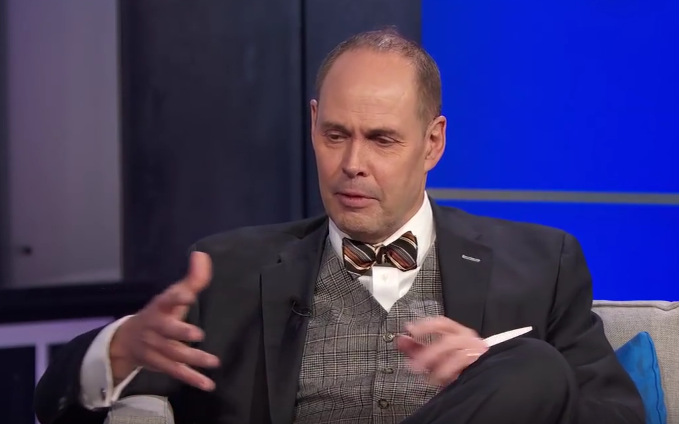 John has won three Sports Emmys in his career; In 2002, he won his first Emmy, which he had to share with NBC's Bob Costas in the category 'Outstanding Sports Personality, Studio Host'. He won his second and third Emmy in the same category in 2006 and 2015, respectively.
Personal Life
Johnson married his wife Cheryl on 21st August 1982. She is a licensed professional counselor. The couple live together in Braselton, Georgia and are parents to two biological children; a son, Eric and a daughter, Maggie. They also have four adopted children; a boy, Michael and 3 girls Carmen, Ashley and Allison. While Michael was adopted from Romania, Carmen was adopted from Paraguay and Ashley and Allison were adopted through the foster care system in America.
Johnson is also an ardent fan of the Atlanta Braves.
Ernie Johnson – Net Worth and Salary
Johnson draws an annual salary of $300,000 and has an estimated net worth of $1.5 Million.
Sponsored link