Bryant Gumbel is a popular American TV sportscaster and journalist. He has been associated with NBC's Today, for 15 years.  He also hosted 'Real Sports with Bryant Gumbel' one of the most acclaimed investigative series on HBO. The show went on to win a Peabody award in 2012.  Gumbel comes third in line after Matt Lauer and Katie Couric, for having served on the Today Show for such a long time. He quit Today on January 1997. Gumbel transitioned to CBS, where he anchored many shows, before turning co-host for 'The Early Show' for the channel.
Sponsored link
Early and Personal Life
Bryant Charles Gumbel was born in the Southern US city of New Orleans on September 29th 1948. His mother was a city clerk and his father, a judge. He is the younger brother of Greg Gumbel, a Television sportscaster. He also has two sisters.
He graduated from the De La Salle Institute in Chicago. Also, he graduated from Bates College with Russian history degree.
Professional Career
Gumbel started working with the Black Sports Magazine in the year 1971, as the editor of the magazine. The following year he started his career as a sports caster for KNBC-TV in Los Angeles.
It was in the year 1975 that Gumbel was hired to be the co-host of the NFL (National Football League) pre-game show for NBC Sports, Grandstand alongside Jack Buck. This first tenure with NBC concluded in the year 1982, when he started doing "The Today Show", however he returned to sportscasting to host the coverage of the 1988 Summer Olympic Games in Seoul and the PGA Tour in 1990.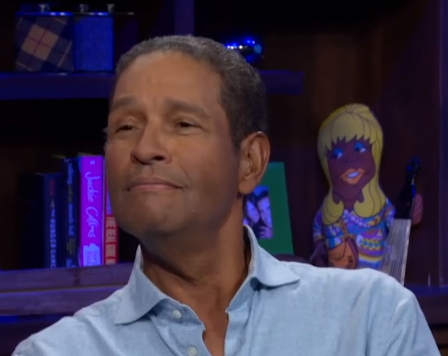 While doing The Today Show, Gumbel was sent over to the erstwhile Soviet Union in the year 1984 for a series of live news airings which were unprecedented and well received. In the wake of this, The Today Show began what was effectively a world tour which included live broadcasts from stops like Vietnam, Europe, South America and places in the United States, this went on until the year 1989. This took The Today Show to new heights and the program wound up to new heights atop ratings, regaining its place over its rival show Good Morning America by 1986.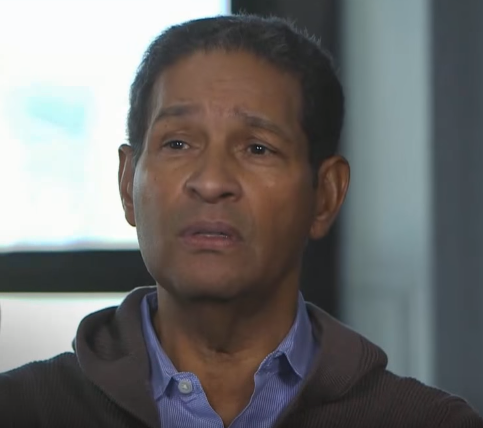 The show was not without its controversies, when an internal memo written by Gumbel which criticized certain other staffers on the show including his co-host Willard Scott was leaked to the Press. The reaction was severe enough that Gumbel had to reconcile with Scott on air during a broadcast on the show.
Gumbel stepped down from The Today Show on January 3rd 1997 and moved to CBS for a new albeit short lived show called "Public Eye with Bryant Gumbel". It was cancelled after one show. He then moved on "The Early Show" on the same network. Gumbel was the one to announce to CBS viewers of the September 11 Attacks as he was the host on that day.
Sponsored link
It was in 2006 when the NFL Network announced Gumbel would be part of a commentary team on its broadcast of its games.
He has additionally hosts a monthly sports program from HBO called "Real Sports with Bryan Gumbel" since 1995.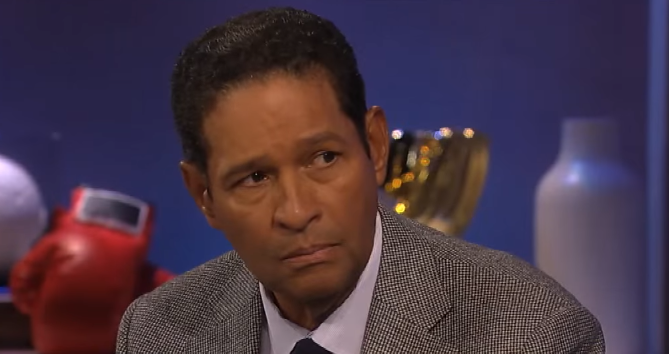 Controversies
In addition to the issue of staff criticisms during his tenure on The Today Show, Gumbel has been outspoken on other issues as well.
He had commented on the absence of African-American participants during the Winter Olympics of 2006.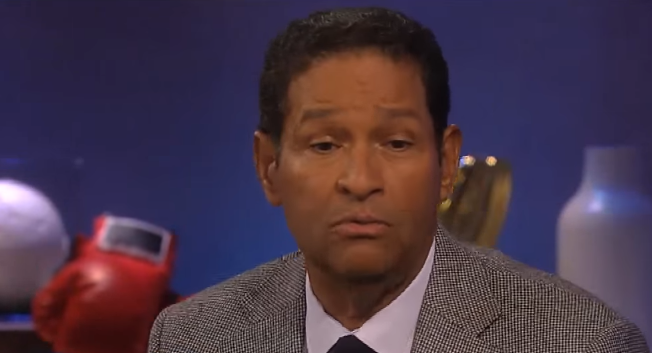 Gumbel was also vocal about his misgivings of outgoing NFL commissioner Paul Tagliabue and the president of the Player's Union Gene Upshaw and directing them to the incoming commissioner Roger Goodell. Also during the NBA League lockout in 2011, Gumbel likened then NBA Commissioner David Stern like a slave-owning plantation runner.
He is also critical of the National Rifle Association.
Bryant Gumbel – Salary and Net Worth
Current estimates peg the net worth of Bryant Gumbel at $18 Million.
Awards
Major Awards won by Gumbel include 4 Emmy Awards, 3 NAACP Awards among many others.
Bryant Gumbel – Wife and Children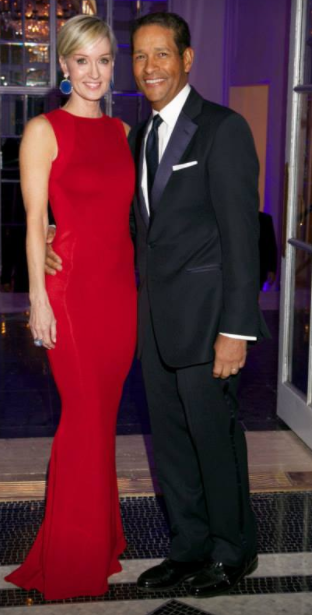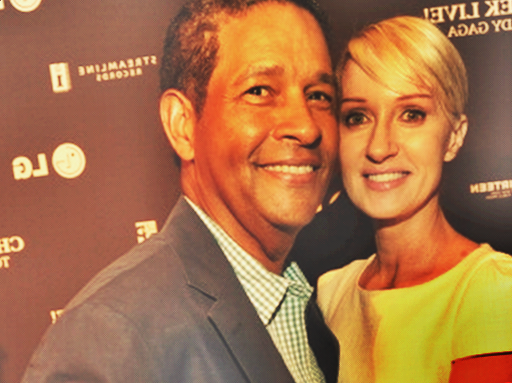 Gumbel has two children from his first marriage which ended in a divorce in 2001.  His first wife's name was June. Following his divorce, Bryant married Hilary Quinlan.  She worked with Goldman Sachs, as a researcher. She also did a bit of modeling when she was young.  Quinlan is a decade younger than Gumbel.
Trivia
He had a malignant tumor near one lung which was removed in October 2009.
Gumbel has made cameo appearances. One in the Sitcom Seinfeld and the other in a movie called The Weather Man.
Sponsored link