Robert Arthur Kardashian, popularly known as Rob Kardashian is a well-known American businessman and television personality. Apart from being a popular member of the Kardashian family, he is best identified for being a part of the popular reality show "Keeping Up with the Kardashians" as well as its related spin off series. In the thirteenth season of the celebrity dancing show "Dancing with the Stars", Rob Kardashian participated and came second.
Sponsored link
Early life and background
Rob Kardashian was born in March 17, 1987 in Los Angeles, California (United States) to attorney Robert Kardashian and his wife Kris. Rob had three older sisters, Kim, Kourtney and Khloe. In the year 1991, Robert and Kris got divorced and in the same year, Kris got married to the Olympic decathlete Caitlyn Jenner. Kris gave birth to two daughters, Kylie and Kendall Jenner, making them Rob's half sisters. In September 2003, Robert Kardashian passed away due to esophageal cancer. In 2009, Rob Kardashian completed his graduation from the University of Southern California's Marshall School of Business.
Career Achievements
Rob Kardashian was a participant in the 13th season of the popular celebrity dancing show "Dancing with the Stars". He was teamed up with Cheryl Burke who had previously won the series twice. His sister, Kim also participated in the 7th season. Despite being on the verge of being eliminated during the fourth week, Rob improved and made his way to the finals, proving as an improved dancer. However, he came second in the competition against J.R. Martinez and Karina Smirnoff.
Rob undertook several business ventures with various companies such as Rival Spot, the BG5, and PerfectSkin.  He even worked with Scott Disick for designing the men's sock collection. He also acted as a judge in the finale of the Miss USA 2012 along with other celebrities. In August, Rob announced to return to the University of Southern California (USC) and pursued Law. However, the USC Gould School of Law, via its Twitter account declined the same and stated that Rob Kardahsian had not even applied for the school.
In the year 2012, Rob Kardashian participated in "The Choice" a dating game show organized by Fox. Later in the same year, he launched his very own sock line by the name "Arthur George".
Relationships
Rob Kardashian has been into relationship with several celebrities. He dated the famous actress Adrienne Bailon for two years, from 2007-2009. Their relationship was even recognized on the reality show "Keeping Up with the Kardashians". Later on, after several rumors and gossips, Rob finally confirmed, via Twitter, his relationship with singer Rita Ora. However, it was revealed in December 2012 that their relation has come to an end. Quite recently, Rob announced his engagement with model Blac Chyna on April 5, 2016 after dating for three months since January 2016.
Sponsored link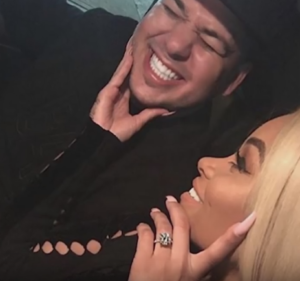 Rob Kardashian's weight loss after diabetes
On December 2015, Rob Kardashian was diagnosed with diabetes and was hospitalized.  He had been struggling with weight problems for the past two years. With the help of his girlfriend Blac Chyna and his registered dietician  Lisa DeFazio, he  lost 50 pounds by April 2016 coming down to 248 pounds, which though heavy, is still better than what he was, in 2015. Rob announced that he aims to reduce 50 pounds more and he is grateful to his girlfriend Blac Chyna for being a huge source of motivation and help.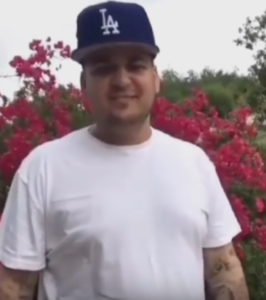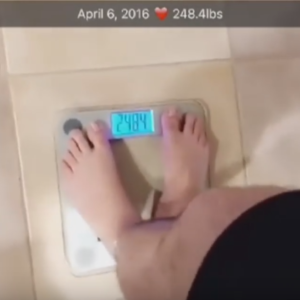 House
Kris Jenner brought Rob a new house under the family trust in Calabasas, California. The house is 4256 sq. feet, comprising of four bedrooms and five bathrooms. This wonderful house was bought for $2.3 million.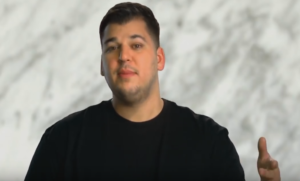 Rob Kardashian – Net Worth
Rob Kardashian is the lowest earner in the Kardashian family. While the most high profile Kardashian, Kim earns $85 million, Rob Kardashian has a net worth of $2 million,  most of his monies coming from the TV show 'Keeping up with the Kardashians'. According to sources, he would earn $20000 per episode.
Sponsored link