Tony Stewart is a professional car racing driver and the owner of a NASCAR team. He has won Sprint Cup Series championship, thrice. During his racing career, he has won a lot of awards including Indy, midget, USAC Silver Crown and sprint. Anthony is the only driver in the racing history to win championship in both NASCAR and IndyCar.
Sponsored link
The talented racer drives the no 14 Chevrolet SS. He owns this car as well. This is the car he drove in NASCAR Sprint Cup Series for his own NASCAR team, 'Stewart-Haas Racing'. During 1999 to 2008, he drove his no 20 Joe Gibbs Racing Car. While he was driving for Joe Gibbs, he won two cup series championships, once in 2002 and then in 2005. He is the first owner driver who won Cup Series Championship since Alan Kulwicki.
Tony became the only driver to be able to win Cup Series Championship under the older point system. He is also the only driver who succeeded in winning the title under three different sponsorships.
Early Life and Education
Anthony was born in Indiana, on 20th May, 1971. He went to Columbus North High School. He graduated in 1989.
Career
In his racing career, he started to win at a very early stage. World Karting Championship was the first title that he won. Then he moved to United Midget Racing Association. Here he raced three quarter till 1991.
In 1995, he became the first racing driver to win Triple Crown, this is USAC's version. He earned championships in all three major divisions of USAC. However, the highlight of the year had been his Hut Hundred win.
He raced stock cars when he did not race in IndyCar. Anthony made his NASCAR debut in 1996, driving for Harry Reiner. In the nine races that he participated in, his best had been finishing at 16th place. In Craftsman Truck Series, he had more success. Here he finished at 10th place.
Anthony tried to improve in IndyCar race. However, he failed to finish. His struggle ended soon. In Indy's 500, his car had been fast enough to win the race. However, he drifted at the end of line and finished at the 5th place.
His first career win came from Pikes Peak win. Eventually Anthony became the leading contender for the championship. In spite of a bad end, he succeeded in beating Hamilton. Anthony earned the nickname of Smoke because of slipping his right tire in the dirt and then blowing the engine into smoke, in 1997.
Anthony's Sprint Cup career began in 1999. He expressed his courage in Gatorade Twin 125. Here he was engaged in a battle with Dale Earnhardt. Here Earnhardt came at the top. However, Anthony succeeded in impressing people who were watching the show.
Sponsored link
Next year, Anthony came out as a pro. He showed no beginner hiccup in his way of racing. On 2001, his start was a scary one as he got involved in a car crash. He was admitted to Halifax Medical Center. Thankfully, Anthony recovered and won three races.
2005 is the most successful year of Anthony. In this year he won his second cup title. On August 16, he hit Brian Vickers and was fined $5,000 for that. He faced ups and down in his career in 2006. Due to a couple of heavy crashes he suffered shoulder injuries as well.
He has attracted media attention with his much awaited return in 2016. However, it seems like a bad turn. He fell in 28th place.
Tony Stewart – Net Worth
His net worth is $70 million.
Tony Stewart – House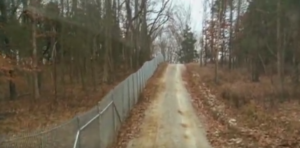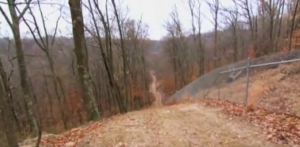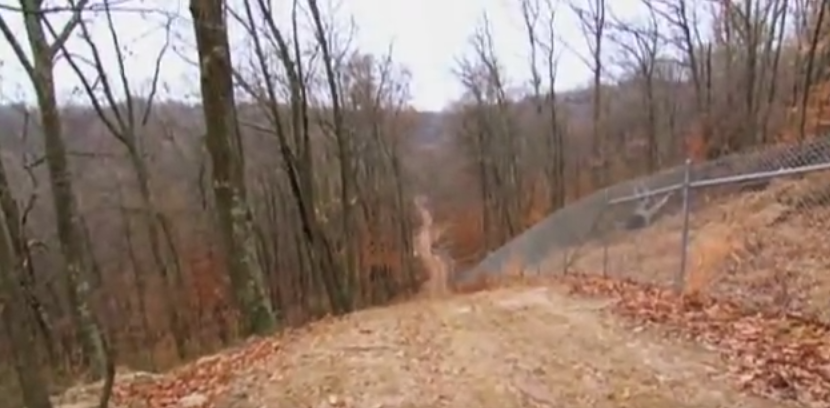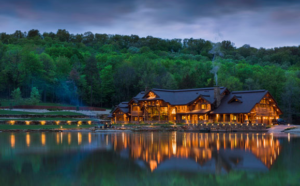 He stays in a 414-acre Hidden Hollow Ranch in the foothills of Columbus, Indiana. It is a sprawling piece of real estate featuring a log home, where Tony stays with his family. The  project began in 2009 and took two years to complete.  Stewart's log house includes  six bedrooms, twelve bathrooms, five garage bays and the property includes two-lane bowling, a pool, a hall, a media room, 2 ponds for trouts, and a large aquarium. The Ranch is a perfect habitat for animals including deer.
Sponsored link