Virat Kohli is one of the highly paid cricketers of the Indian team.  A prolific right-handed middle order-batsman, he has been instrumental in scoring many match-winning runs for India.   His ODI debut was in 2008. He played his first Test match in 2011 against West Indies at Kingston. He scored his first test hundred in the 2011/12 tour of Australia, where most Indian batsmen struggled to score even decent runs.
Sponsored link
Virat Kohli is now the captain of the Indian Test Team and is the captain of the Royal Challengers Bangalore in the IPL matches He represents Delhi in the domestic cricket matches.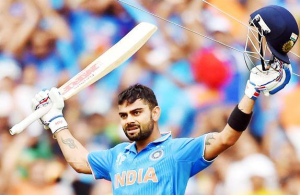 Virat Kohli records
He has multiple records for the fastest century by an Indian cricketer.
He is the fourth batman after Saurav Ganguly, Sachin Tendulkar, Mahendra Singh Dhoni to score runs in excess of 1000 in ODI in three or more successive years.
On two distinct occasions, he has been the first batsman to score five back-to-back half centuries in ODI
The British Sports Magazine SportsPro has called Virat Kohli the second most marketable athlete in the world.
In October 2013, VIrat Kohli became the fastest ODI century maker in Indian cricket, and the seventh-fastest in the world.
Virat Kohli height and other trivia
He is 5 feet 9 inches tall (1.75 meter). He is nicknamed 'Cheeku'. Virat Kohli is quite a style icon, his good looks earning him quite a handful of brand endorsements which include Pepsi, Adidas, TVS, Herbalife and Fair and Lovely. He is known to be quite aggressive, vocal and expressive in the field.
Virat Kohli – House and Cars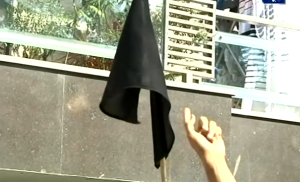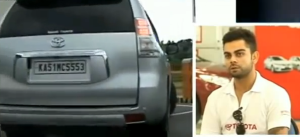 Virat Kohli stays in Vikaspuri, in  Delhi. There are reports that he has moved in with his girlfriend in Mumbai. He drives an Audi R8 and Renault Duster.
Virat Kohli girlfriend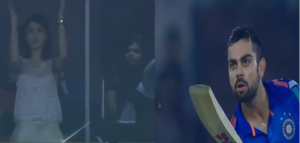 Sponsored link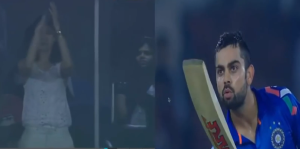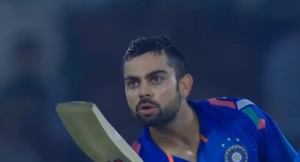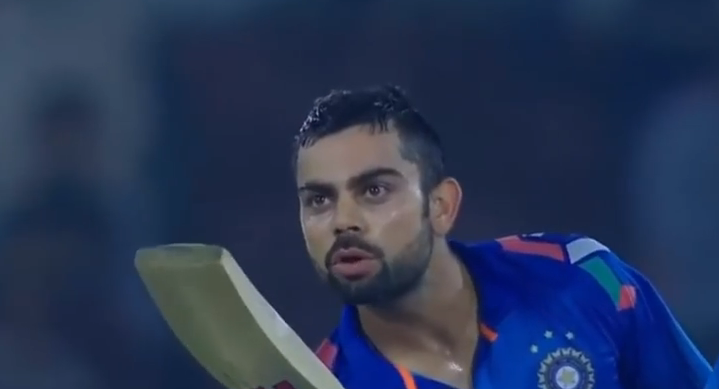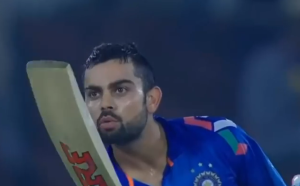 Virat Kohli dated Bollywood actress Anushka Sharma. The two made their relationship public in 2014. In one of the matches in 2014, he hit a crackling 50 against Sri Lanka at the Rajiv Gandhi stadium. He gave a flying kiss through his bat towards his lady love Anushka, a clip which went viral on social media. However reports emerged in February 2015, that the two have split.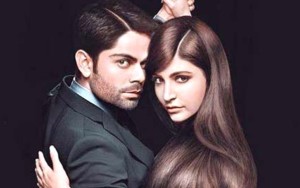 Virat Kohli – Net Worth and Earnings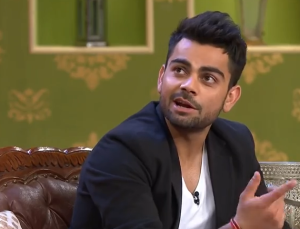 Virat Kohli's net worth is $7.1 million, with payment from cricket reaching $3.1 million and money from endorsements totaling to $4 million (source Forbes). As far as salary is concerned, he has an annual retainer fee of Rs. 1 crore per annum. Every test match participation earns him Rs. 7 lakh , while he earns Rs. 4 lakh per One Day match and Rs.2 lakh per match for Twenty20 international.
Virat Kohli is also the highest paid player in IPL with a  salary of Rs. 15 crore for representing Bangalore's Royal Challengers.  MS Dhoni who has been picked up for Team Pune is the second highest player for IPL 2016 with Rs. 12.5 crore.
Sponsored link