H. Ty Warner is an American businessman, entrepreneur, former actor, and hotelier. He is however more famous as a toy manufacturer, and the founder, sole owner, and CEO of Ty Inc., a company which produces and distributes Beanie Babies, Beanie Boos,Ty Girlz, Beanie Baby 2.0s, LI'L Ones, Beanie Ballz, Pluffies, Monstaz, and other plush toy items.
Sponsored link
Warner's net worth is estimated to be in the region of $1.7 billion to $2.6 billion. He is currently facing a trail for tax evasion and stashing away over $100 million in Swiss Bank accounts.
The Personal Life of Ty Warner
Warner was born on 3rd Sep. 1944 in Western Springs, Illinois. His parents named him after Ty Cobb, a baseball player.He lived and grew up in the suburbs of La Grange. His childhood home was a Prairie-design mansion styled by Frank Lloyd Wright in the early 1890s. It is now referred to as the Peter Goan House. Ty's mother, Georgia Warner, was a pianist, and his father, Harold Warner was a toy salesman and jeweler. He has a sister named Joyce who is several years younger to him.
Warner attended the south campus Lyons Township High School located in Western Springs. Later, he attended St. John's Military Academy situated in Delafield, Wisconsin. After finishing high school, Ty enrolled at Kalamazoo College in Michigan, but dropped out after finishing only one year of college.
Warner is publicity shy and lives a low-profile reclusive lifestyle. He seldom releases any company or personal information and rarely offers any interviews to the media. Ty has never been married and has no children.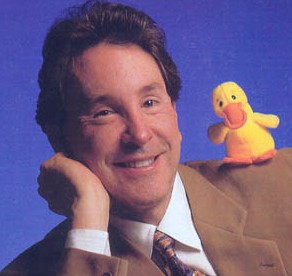 The Career of Ty Warner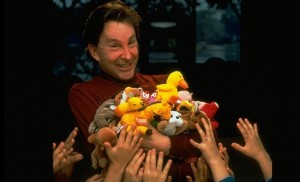 After dropping out of college, Ty moved to LA to pursue a career as an actor. He did not have any success in the acting industry. So after struggling for 5 years he returned to Chicago. He then worked several odd jobs such as a bellman, busboy, vendor at fruit-market, and valet car park attendant.He eventually became a door-to-door salesman selling cameras and encyclopedias.He then became a salesman at Daikin, a plush toy maker. It was the same company where his father used to work. He soon became the top seller at Daikin.He was fired from this job in 1980 for allegedly selling his own toy products in direct competition to the company's toy line. Warner subsequently went to Italy and spent three years in that country.
After returning to Chicago, Warner gathered all his life savings, mortgaged his home, and used the inheritance from his father to launch a company called Ty Inc., in 1986. He began the business by retailing stuffed toy cats, which he had come across during his stay in Italy. Later in 1993, he introduced Beanie Babies.They were plush toys which were contained plastic pellets on the inside; each toy type was assigned a name and was accompanied by a quirky verse about the story of the toy character. A price tag of $5 also made it one of the most affordable toys. The toy became an overnight sensation and a favorite with kids. Subsequently, it triggered a craze for the plush toys which were designed into teddy bears and other stuffed animals. An explosion in sales followed soon after, which filled the coffers of the privately owned company and made Warner a really rich man. At its peak, the company is believed to have made more than $700 million in profits in one single year.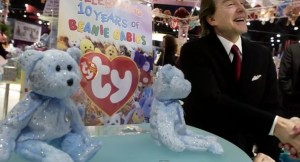 Ty Inc. launched virtual world and Ty Girlz dolls in 2007 as direct competition to the Bratz line of toys manufactured by MGA Entertainment. Beanie toys are sold even as of today. However, the fad for such toys has waned considerably.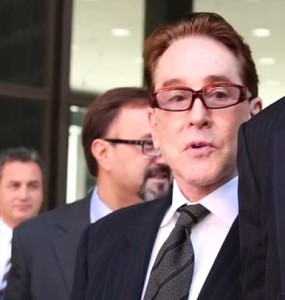 Towards the turn of the new millennia, Warner expanded his business and ventured into the hospitality industry. He made substantial investments in real estate, hotels, and golf courses. His company Ty Warner Hotels and Resorts has luxury hotels and estates all over the world, including the Four Seasons Hotels in Santa Barbara and New York City, the San Ysidro Ranch in Montecito, California, and the Sandpiper golf course. In July 2004, Warner acquired the Kona Village resort in Hawaii. In Sep. 2004, he purchasedthe Las Ventanas al Paraiso Resort and the Montecito Country Club located in Los Cabos, Mexico. The following year, Ty purchased the Rancho San Marcos golf course and the oceanfront Miramar resort.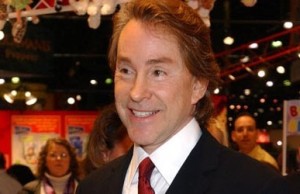 Ty Warner and Tax Evasion charges
Warner pled guilty in Sep. 2013 to 1 count of felony tax fraud in Federal Court. He was subsequently sentenced to 500 hours of community service and 2 years of probation in Jan. 2014. The sentence was appealed by the US Justice Department and an argument was heard by the7th Circuit Court of Appeals in Sep. 2014. The verdict is still pending.
Ty Warner Philanthropy
Over the years, Warner has made generous donations to numerous charitable causes.
Warner had once stopped a woman in Santa Barbara in 2012 to ask for directions. She was trying to collect funds for a specific stem-cell procedure required to cure her of her illness and save her life. When Ty came to know about her illness, he donated $20,000 for the operation.
Ty gave away $1.5 million for developing the Ty Warner Sea Center in Santa Barbara.
He has given more than $6 million to the Andre Agassi Foundation working for underprivileged children in the city of Las Vegas.
The company donated one million Beanie Babies to the relief efforts of Children's Hunger Fund in Afghanistan and Iraq. For this, Warner was given the Children's Champion Award by the organization in 2006.
The billionaire gave away soft toys worth over $300 million for a blood drive conducted by the Red Cross.
He donated $3 million for development of the Ty Warner Park in Westmont, Illinois.
Ty Inc. has fashioned several new series of Beanie Babies. Warner has pledged to donate all the profits gained from the sale of these toys to varied philanthropic causes.
The charity releases of the company has played a major role in raising millions of dollars for numerous charitable causes such as the American Red Cross, the Elizabeth Glaser Pediatric AIDS Foundation, and the Princess Diana Memorial Fund.
TY Warner Penthouse – Pictures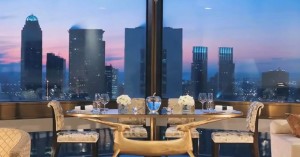 Sponsored link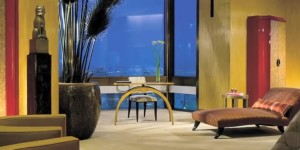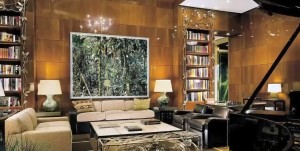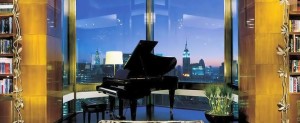 The TY Warner Penthouse is the most expensive hotel room in New York, the cost for one night's stay is equal to the cost of a luxury car.  The 43,000 square feet, nine-room suite is billed at $40,000 per night. Built at 800 feet above street level, it offers amazing 360 degree views from its four glass balconies.  Internationally renewed artisans from across the world have contributed towards the interiors of the hotel room, creating a unique sensual experience. The price tag covers meals, spa-treatment, luxury car amenities and many other miscellaneous benefits.
TY Warner Park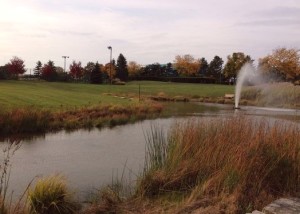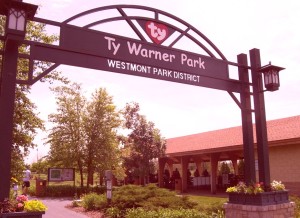 The TY Warner Park is the biggest park in Westmont spanning across 36 acres and has lots of area for recreational benefits and enjoying nature in its true vibrant element.
TY Warner Sea Center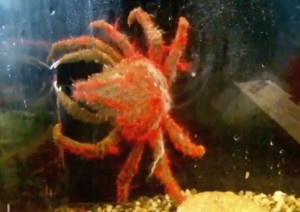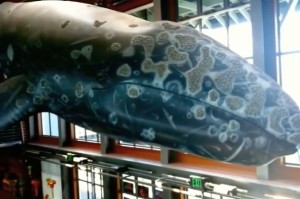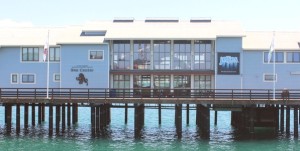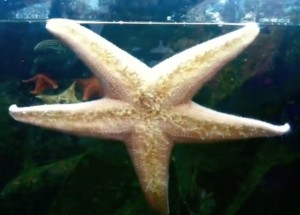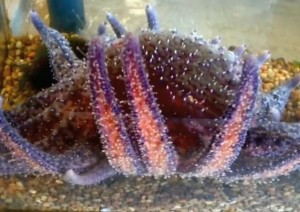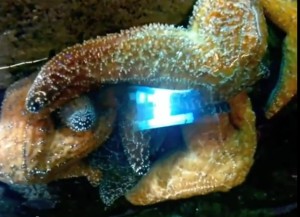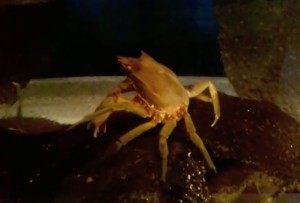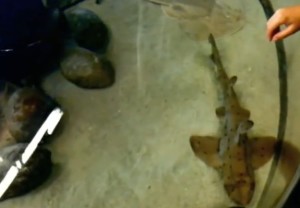 Also called as Santa Barbara Museum of Natural History Sea Center, it is a museum that  is home to marine level, frequented by tourists across the globe.  The museum got a new lease of life in 2005 after $6.5 million was invested in by TY Warner, who is the local resident of the area.  Some of the highlights of the TY Warner Sea Center are the Mammal Mezzanine (which includes thirty-six species of oceanic mammals), Wet Deck (includes moon pool that opens to the external ocean water),  BioLab (which illustrates life-cycle of aquatic life species) and Living Beach (an interactive rock pool)
Sponsored link