Tricia Helfer (DOB- April 11, 1974) is a talented actress and Canadian model known for her roles in movies like Battlestar Galactia and TV serials like 'Killer Women'. She was born in Donalda, Alberta to mother Elaine and father Dennis. She was schooled at William E Hay Composite High School in Alberta. Her growing years were spent working on her ancestral farm. She also has three sisters, Tara, Trina and Tammy. Her fine facial features and slim figure was singled out as modeling material. She was spotted by a modeling agency scout, when she was standing in line, to take movie tickets.
Sponsored link
Tricia excelled in modeling and went on to win Ford Model's Supermodel World Contest in 1992 and was then taken in wings by Elite Model Management and subsequently by Trump Model Management. She retired from ramp modeling in 2002 and concentrated on product-based modeling. Tricia Helfer is a tall girl, with a height of 1.80 meters (5 feet 11 inches).
The gorgeous actress has been the face of premium brands like Giorgio Armani, Versace, Chanel and Ralph Lauren. Tricia Helfer has been in the cover page of top movie and fashion magazines in the world including Elle, Vogue, Cosmopolitan, Maxim. She was also the cover model of Playboy in Feb 2007.
Tricia Helfer relocated to Los Angeles to pursue a career in acting . Her first acting job was the role of 'Sarah' in Jeremiah (2002). She debuted in the movie 'Eventual Wife' which was a short film in 2003 and then starred in 'White Rush' in 2003.The same year, she played the role of 'Number Six' in Battlestar Galactia' in 2003 which made her quite popular. Though she produced and hosted 'Canada's Next Top Model' in 2006, she did not host the second season because she wanted to focus on Battlestar Galactia series. Another note-worthy role of Tricia Helfer was 'Gail' the best friend of Charlie Sheen's fiancé Chelsea in the CBS hit show 'Two and a Half Men'.
Tricia Helfer in Killer Women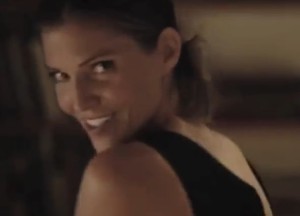 Killer Women is a drama series that aired on ABC channel for the first two months of 2014. Sofia Vergara was one of the many producers of the show based on an ArgentineTV serial. Tricia Helfer played Molly Parker, the former beauty queen who is separated from her husband, who is a state senator. She rises in her career as one of the best crime solvers in the male dominated Texas Rangers, by solving female-oriented crimes. The show however did not have a second season.
Tricia Helfer husband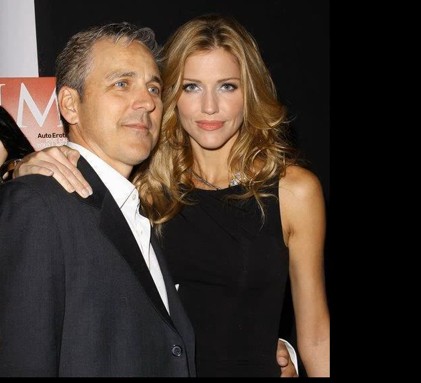 Sponsored link
She is married to Jonathan Marshall, an advocate whom she met at birthday friend of a common friend.
Tricia Helfer injuries
She has four artificial discs on her back and two in her neck which resulted from an accident which happened when some luggage dropped on her head and shoulders while she was traveling on plane. She also had two discs on her lowe back when she had an accident while performing her own stunts.
Tricia Helfer net worth
Her net worth is 4 million for 2015, her source of earnings are TV shows and endorsements.
Pictures
Sponsored link