Travis Kalanick is the co-founder of Uber and the peer-to-peer file sharing company called Red Swoosh.
Sponsored link
Early life
He was born on August 6, 1976 in Los Angeles, California, USA. He studied at Granada Hills High School and went to study at UCLA, Los Angeles. While his father worked as a civil engineer attached to Los Angeles fire department, his mother was involved in retail advertising. Travis also has a brother called Cory who works in the firefighting department and two half-sisters.
From a modest upbringing, he went on to create a multibillionaire dollar business, showing entrepreneurial skills, right from his childhood. He would sell knives door-to-door as a kid and when he was in his late teens, he created a SAT-prep course known as New Way Academy.
Career Rise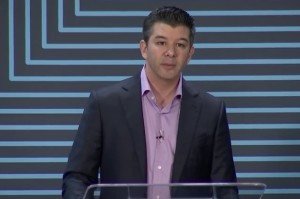 Travis decided to give his college study a toss, skipping UCLA to create Scour INC, a search-engine for multimedia; and a peer-to-peer file sharing service known as Scour Exchange. He had the backing of a few of some of his classmates with similar mindset who helped him in this venture. But by 2000, he was sued for a huge sum of $250 billion by the recording and the movie industry for copyright infringement. He filed for bankruptcy to guard himself against bankruptcy.
Red Swoosh
Not the one to be disillusioned, Kalanick started another company known as Red Swoosh in 2001, also a peer-to-peer file sharing service. He allowed users to download and exchange large files including video and music through the Internet. The company was finally acquired by Akamai Techologies for $19 million.
Uber
Sponsored link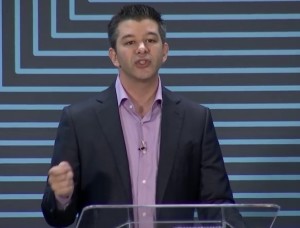 Kalanick created Uber, revolutionizing the way people hailed cabs and taxi-services. A full-on mobile –based app, it connected passengers with drivers and car owners for riding and carpooling services. He founded this billion dollar company along with Garrett Camp in 2009.
The first version was a black-car service known as UberCab. The company was launched in June 2010 and though it received an overwhelming response in San Francisco, it was in need of investors to grow big. In the same year, it managed to raise $1.25 million in seed funding.
In spite of having a huge dominance in cab services, it has not been a smooth ride for the company that operates across three hundred cities around the world. From fierce competition from companies who have cloned the success story of Uber with cheaper prices in the US, London and Canada, and the rape controversy in India, it has had a tough time defending its reputation. Nevertheless, Uber is still the biggest name on mobile-based cab-hiring and ride-sharing system.
Travis Kalanick – Net Worth
With an approximate net worth of $5 billion, he is one of the top 300 richest people in the US.
Travis Kalanick – Girlfriend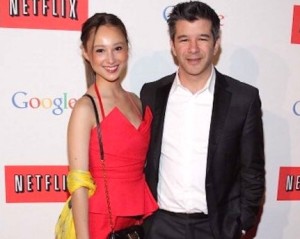 He is dating Gabi Holzwarth, a prominent violinist. She credits him for being by his side during her low-health phase, when she was battling an eating disorder.
Sponsored link