Tom Brady (or Thomas Edward Patrick Jr.) is one of the greatest quarterbacks in American football. He represents New England Patriots for the National Football League (NFL).
Sponsored link
Brady was born on August 3, 1977 in San Mateo, in California. He studied in San Mateo (CA) Junipero Serra and graduated from the University of Michigan. Post playing college football, he was selected for the Patriots in the 6th round of NFL draft. Due to his contribution in thirteen full seasons, the Patriots won four of six games in the Super Bowl.   He holds the fifth position in the record of all-time career passing yards list. The stylish player has another record, fifth in the all-time list for career touchdown passes. Brady's post season record is 21-8, with his playoff total being the highest in NFL history. He has won 3 Super Bowl MVP awards, 2 league MPV Awards and has driven the Patriots to the highest number of division titles than any other quarterback.
Brady has the record for the continuous win streak in NFL history with twenty-one straight wins for two seasons (2003 and 2004). In 2007, he led Patriots for the first 'perfect season win' since the 16-game schedule came into existence.   A perfect or undefeated season means a sports season with the inclusive playoff portion, in which a team remains undefeated. Brady has scored the most touchdown than any quarterback in NFL history post season. He is also the sixth top career passer of all time with a rating of 95.9 among quarterbacks with a minimum of 1500 career passing tries.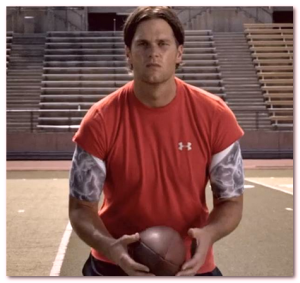 Tom Brady shares the honors with Joe Montana as the only two players in the history of NFL to win the NFL Most Valuable Player and Super Bowl MVP awards maximum number of times.  He is the only player with the most number of Super Bowl touchdown passes and is the only quarterback to lead his team to 6 Super Bowls. He is also the first quarterback to throw fifty or more touchdowns in a single season. He has also set the NFL record for uninterrupted passes without any interception. A recent poll put him at the number one in the NFL Top 100.
Tom Brady Wife – Gisele Bundchen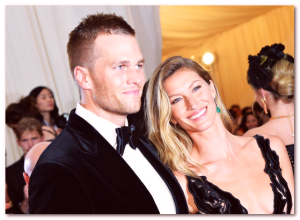 The 1.93m (6 feet 4 inch tall) Tom Brady has been in a relationship with supermodel Gisele Bundchen ever since 2006. In fact, the two had met through a blind date set up by a mutual friend. They married on February 26, 2009 in a closely held ceremony in Santa Monica. They have two children, a son Benjamin Rein Brady (born 2009) and daughter Vivian Lake Brady (born December 2012). Before Gisele, he was dating actress Bridget Moynahan from 2004 to 2006.
Tom Brady – House
Tm Brady and wife Gisele Bundchen bought a sprawling house valued at $20 million in Brentwood, Los Angeles in 2012. They bought a $14 million condo at One Madison in Manhattan in 2013. Brady and Gisele also own another home close to Boston.
 House at Brentwood  – Pictures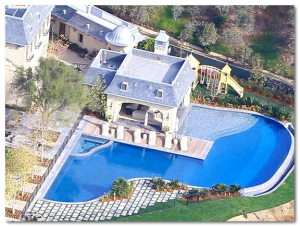 Sponsored link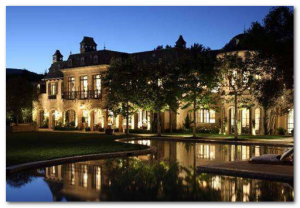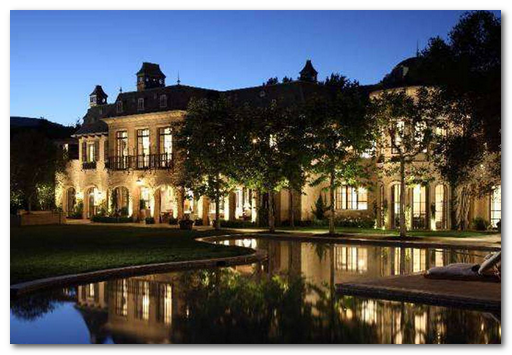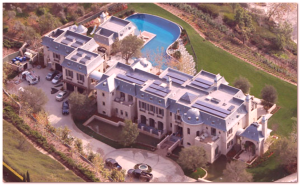 Condo Pictures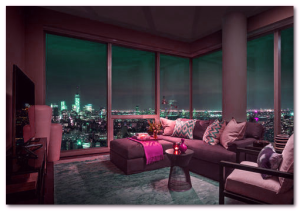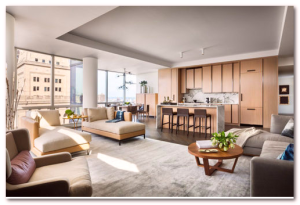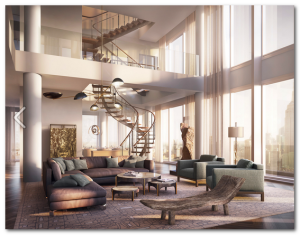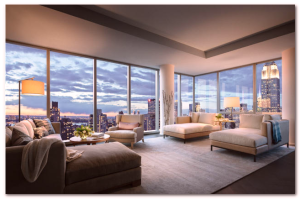 Tom Brady – Net Worth and Salary
Tom Brady's net worth is $120 million. His salary according to Forbes, is $31.3 million with an additional $8 million coming in through endorsements (Glaceau Smartwater, Under Armour, Movado watches and Uggs).
Brady has earned close to $149 million in NFL salary. He is known to constantly adjust his salary to help New England Patriots get talented players. In 2013, he earned an annual package of $38 million of which $31.3 million in salary. . He owns $8 million from endorsement deals.
Tom Brady also had a health and fitness company TB12 Sports Therapy center with his trainer Alex Guerrero. Brady likes to invest in big houses. He sold his house, spreading across 14,000 square feet to Dr.Dre. This house also dubbed as 'La Mansion' was something he had built from scratch. The aforementioned One Madison House condo value at $14 million is being rented out at $40,000.
Sponsored link