Tamron Hall is a reputed American television personality, serving as a national correspondent for NBC news. She also works as a day-side anchor for MSNBC and co-anchor for 'Today's Take'.  She hosts the program named MSNBC Live with Tamron Hall. Hall often serves as an  alternative anchor for the Orange room co-anchor. Presently she is hosting a program named "Deadline: Crime" on Investigation Discovery channel. Hall has been associated with several popular channels such as KBTX network, KTVT network, WFLD etc.
Sponsored link
Early life and background
Hall was born in Lulling, Texas on 16th September in the year 1970.  Her mother's name is  Mary Newton. She lived with her mother and stepfather who was very loving and caring for her. Inspired by her stepfather, Tamron took the decision to pursue her career as a journalist. Hence, she joined the Temple University and earned the degree of Bachelor in Arts in Broadcast Journalism.
 Career achievement
She began working as the general assignment reporter for the KBTX network of Bryan college station, Texas  in 1992. Tamron worked in the channel till 1994 and after that she shifted to the KTVT network in Fort Worth, Texas.  After three years, she signed up with  WFLD –TV in Chicago. She reported the political issues  of the place while working in the television channel. Hall moved to the MSNBC in the year 2007. She covered one-on-one interview of Barack Obama while working there.
She worked as a general reporter and fill-in anchor at MSNBC. She achieved  the limelight for the first time as a substitute anchor for Keith Olbermann in the show named Countdown with Keith Olbermann. After that she served as the co-host of the two-hour  program named The Big Picture.
Tamron Hall has been serving as the host of NewsNation with Tamron Hall since the year 2010. On the show she tries to inspire viewers to reveal their own perceptions through social media platforms such as Facebook and Twitter.
She was selected for an Emmy for her exclusive contribution to the consumer report segment named "The Bottom Line". She also achieved an Emmy in October, 2010 for the news segment of the NBC network, named "The Inauguration of Barack Obama".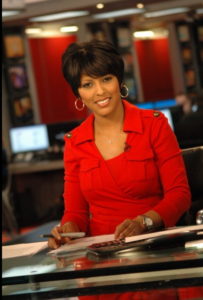 Sponsored link
Tamron Hall – Sister's Murder and Subsequent Campaign
Apart from reporting and anchoring, Hall has also raised her voice against the issue of domestic abuse through "Shine a Light" campaign after the death of her sister under domestic violence. Her sister Renate was murdered in the year 2004 but the murderer is yet to get any justice. Hall recounted the story of her sister's murder in an interview at the Television Critics Association.
Tamron's biggest regret that she was not there for her sister when she needed her. Renate was found dead, face-down in a pool in 2004.  Tamron belives that there is more to the homicide  than domestic violence.
She wants to generate a Public Service Announcement for camps and schools that spreads awareness of physically and emotionally abusive relationships in teenagers, via her campaign. Her campaign helps abused, homeless and hungry people.
Boyfriend


Moving on to her  relationships, it is said that she is unmarried. Some reports claim that the 1. 75 tall news anchor has a boyfriend called  Lawrence O'Donnel,  the 60 year old popular television personality.
Tamron Hall – Net Worth and Salary
Tamron Hall possesses a net worth of $5 million. The amount is estimated after calculating all of her taxes and  investments. She earns a salary of $720,000 on an average.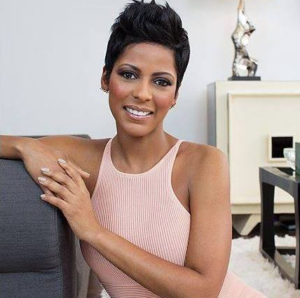 House
Tamron Hall resides in her deluxe house situated in Manhattan, USA.
Sponsored link