Sue Bird is a professional woman basketball player playing for Settle Storm and UMMC Ekaterinburg. When in high school, Bird was recognized as the New York Daily News Player of the Year and the New York State Player of the Year. During her time in senior year in high school, she won the Wade Trophy. She was also the winner of Naismith Award as College Player of the Year.
Sponsored link
Bird was selected by Seattle Storm having taken the first overall pick during the 2002 WNBA Draft. She has been a seven time astounding WNBA All-Star. Not only that, she is a WNBA Championship and NCAA Championship. In a vote casted by fans, she was among the leading WNBA's Top 15 Players of All Time.
Early Life
Bird is an American Israeli born 16, October 1980 and has been a key player in the women's basketball teams. She was born in Syosset, Nassau County, New York and is daughter to Herschel and Nancy Bird. She has held Israel citizenship from 2006, however, in her international competitions; she represents United States, which is her birth country. She became interested in sports when young. This is something that was influenced by her older sister who is also athletic.
In addition to playing basketball, she also played many outdoor games including tennis, soccer and ran track. She started playing in the sixth grade of the AAU basketball. Both in high school and college, she engaged in basketball competitions.
At Syosset High School, she played for two years and felt that she wanted more. Therefore, she went further to play her final two years at Christ the King High School, which is located in Queens in New York City. She spearheaded Christ the King High School basketball team to go undefeated thereby willing the New York State basketball title. She was recruited by colleges and decided to go for UConn eventually leading this team to win two NCAA Championships in the years 2000 and 2002.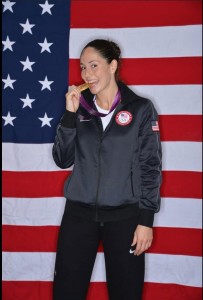 Sponsored link
Career Rise
Bird was spotted by Seattle Storm and selected to play for the team during the 2002 WNBA Draft. In her rookie season, he played the 32 games for the team averaging 14.4 ppg. She joined 2002 WNBA Western Conference All-Star team as a starter. Apparently, in the Rookie of the Year award, she was the runner up.  She helped Settle Storm in winning its first WNBA Championship. It's the win of WNBA Championship that saw Bird being as one of the 9 women to clinch the Olympic Gold Medal.
Bird sustained knee injury that kept her off the field during the 2012 WNBA season meaning she did not play the entire 2013 season with her team Seattle Storm. On the international scene, she has played in Russia.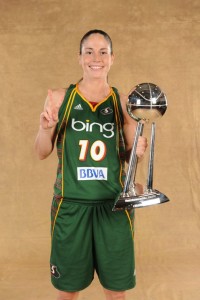 Trivia
The 1. 75 meter tall  Bird loves watching movies, especially motivating ones. Her favorite movies are Big Daddy and The Rock.
Is Sue Bird Married?
Sue Bird has a low profile personal life biography and nothing much is said about her having a husband. It is believed that Sue has not married and does not have a boyfriend. There have been rumors that she is a lesbian who has a girlfriend, but she has not confessed about it.
In the early 2000, she was dating Nick Carter from Backstreet Boys.  However, she has an ideal image of a husband. Sue Bird had said that she preferred  a man who was self assured, broadminded and didn't take himself seriously.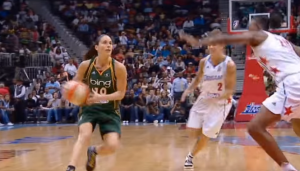 Net worth and salary
Sue Bird has an estimated net worth of $5 million and her annual salary is $350,000.
Sponsored link