Subhash Runwal made his debut in Forbes list of billionaires in 2015 with a net worth of $1 billion. The latest billionaire in India has an inspiring success story to his credit. He was born in Dhulia, a little town in Maharashtra, among a family of 5 siblings. Though they had a traditional jewelry business, the family faced tough financial conditions when Subhash was a teenager. He left his home-town and came to Pune to pursue his college studies. After getting a graduation degree in BCom (Bachelor of Commerce), he took up a Chartered Accountancy course in Mumbai. When he came to Mumbai at the age of 21, all he had was just Rs. 100.
Sponsored link
Subhash got a job in Ernst & Ernst, after which he was sent to St Louis, Missouri to work. He came back to India because he didn't quite appreciate the lifestyle in the country. He got a job as an accountant for a chemical company in Mumbai and lived on rental in distant suburban side of Mumbai. One of his forte was people-skills and his fluency in Marathi language which helped him cut through bureaucracy and strike a good rapport with politicians and decision makers. After building his net work, Subhash began to concentrate in real estate and found an opportunity in the Urban Land Ceiling & Regulation Act of 1976 which gave the power to the government to acquire unoccupied urban land. The Runwal Group was established in 1978.
Sponsored link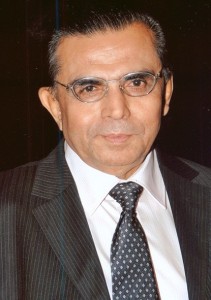 Subhash's bought a plot of twenty-two acres in central-suburban Mumbai. Once he got substantial profits, he decided to work his plan. Subhash would buy plots that were stuck in legal issues, especially the Urban Land Ceiling & Regulation Act, and then use his network to get the titles cleared. Runwal worked on providing affordable housing for the middle-class and the poor. As he built his real estate business, Subhash diversified into manufacturing and explored the business of pharma and steel. But soon enough, he got his focus back on real estate. The prime focus of Runwal Group is to offer affordable housing to the middle class. It has also diversified in building luxury properties for high net-worth people in South Mumbai.
With the help of his two sons who graduated from B-schools, Runwal began investing in malls. One of the strongest principles of business for Mr. Runwal is completing projects on time. Till date, none of his projects have got stuck. He now plans to expand his business of real estate in suburban Mumbai.
Subhash Ranwal is also a dedicated philanthropist who donates $1.5 million for different causes, which includes educational opportunities, scholarships and hostels. Subhash Ranwal lives in a posh building in Bandra with his neighbor as Bollywood megastar Shah Rukh Khan
Sponsored link