Dr. Subhash Chandra is an Indian business magnate, better known as the promoter of Essel Group and the Chairman of Zee Entertainment Enterprises Limited. Often referred to as the media mogul of India, Chandra is estimated to be worth nearly $4 billion as of 2014. The bulk of Chandra's fortune is due to his stakes in Zee Entertainment. Forbes had estimated his net worth to be around $2.4 billion in 2013, but his fortune got a boost after new revelation about his numerous personal assets. Chandra is the 23rd richest person in India and ranks 613th in the list of global billionaires.
Sponsored link
The Essel Group of companies has annual revenues of nearly $3.5 billion. Its subsidiary Zee Entertainment, a TV broadcaster with 68 channels, reaches over 700 million viewers in 169 nations. Zee is currently being helmed by Chandra's son Punit. His aim is to increase the total viewership to 1 billion by the year 2020.
In addition to television networks, Chandra's varied business interests include cable systems, i.e., Wire and Wireless Ltd; theme parks, i.e., Water Kingdom and EsselWorld; the DNA newspaper chain; Wellness and healthy lifestyle, i.e., Veria Living; satellite communications, i.e., Procall and Agrani; direct-to-home, i.e., Dish TV; family entertainment centers, i.e., Fun Cinemas; flexible packaging, i.e., Essel Propack; education, i.e., Zee Learn; infrastructure development, i.e., Essel Infraprojects Ltd; online gaming, i.e., Playwin; and precious metals, i.e., Shirpur Gold Refinery.
An astute businessman, Chandra's ventures are regarded as innovative and path-breaking, such as the biggest amusement park in Asia; the biggest specialty packaging firm on the planet; and India's first satellite TV. The self-made man has consistently shown his unique capacity to recognize new business opportunities and subsequently turn them into financial successes.
The Personal Life of Subhash Chandra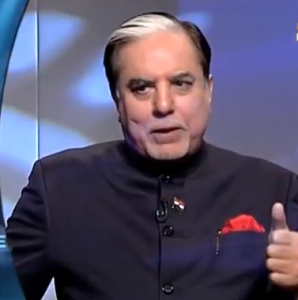 Chandra was born on 30th November 1950 in Hisar, a small town in the state of Haryana in India. When he was only 19 years old, his family became debt-ridden and he had to drop out of college to help them out. He began a vegetable oil unit and also joined his family's firm which exported and traded in rice and other food grains. Soon, he landed a contract with the Food Corporation of India and became their main procurer and supplier of rice.
Chandra began Essel Packaging Limited after visiting a packaging exhibition in 1981. The company later merged with Propack A.G, a Swiss group, and was rechristened as Essel Propack Limited. Over the years, Chandra ventured into several businesses, some of which he shut down, and some continued, such as amusement parks, etc. In early 90s, he successfully leased a transponder on AsiaSat then owned by Star TV, and thus forayed into the world of global broadcasting.
Chandra is married and has 3 children.
Sponsored link
Subhash Chandra-The Media tycoon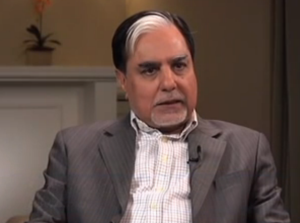 Chandra was the first Indian businessman to make full use of the unlimited potential of satellite TV channels sector in India. In 1992, he founded Zee TV, the first private Hindi satellite TV station in the country. Before Zee TV, Indian viewers only had the option of watching Doordarshan, a network controlled by the state, and later Star TV, a multinational that aired English programs. The efforts and vision of Chandra is what began the satellite TV revolution in India. Chandra also established Zee Telefilms Ltd., the main content provider for Zee TV. Subsequently in 1995, Chandra launched Siticable and began joint operations with News Corp. Later, he brought out Zee Cinema and India's first private news channel, i.e., Zee News.
In 2000, Zee TV became the first Indian cable company to start Internet services via Cable services. Then in 2003, it became the first company to start DTH or Direct to Home services in India via Dish TV. The conversion of cable TV to digital led to an increase in Chandra's shareholding in Zee. In recent years, Dish TV began offering 70 free-to-air channels to all its users in 4 cities and thus started a price war with its competitors. Thus, in just over a decade, Zee TV has become one of the biggest media houses in not only India but also all over the world. Zee also recently launched a new TV channel called 'Zindagi,' which broadcasts shows and programs from Pakistan. The Wellness TV channel, Veria, has a reach of 30 million homes in the United States.
Chandra took over the management of newspaper chain DNA or Daily News & Analysis. The English newspaper is one of fastest growing in India and one of the top eight English dailies in the country.
Chandra is also known as the mastermind behind the domestic Twenty20 cricket league, ICL or Indian Cricket League. It was launched as direct competition to the cricket governing body in India, i.e., BCCI. Punitive actions by BCCI on players of the ICL and subsequent launch of IPL by BCCI eventually led to the failure of ICL.
Subhash Chandra Philanthropy
TALEEM or Transnational Alternate Learning for Emancipation and Empowerment through Multimedia is an organization set up by Chandra. It offers quality education to all via open and distance learning.
Chandra is the chairman of GFCH or Global Foundation for Civilizational Harmony, an interfaith organization. Its main focus is on faith, its beneficial effects, and the associated cultural and civilizational issues.
Chandra is a strong believer in Karma, a spiritual concept on the lines of Newton's third law of motion, 'for every action there is an equal and opposite reaction.' He has helped set up a trust called 'Global Vipassana Foundation,' for raising the spiritual quotient in humans and to help them heal spiritually.
Chandra is also the chairman of 'Ekal Vidyalaya Foundation of India.' The foundation's main aim is to eradicate illiteracy from tribal and rural India. Via its one-teacher schools, the movement currently offers free education to more than a million children in over 39,000 villages spread across 21 states.
Subhash Chandra Controversy
Naveen Jindal, son of 'Jindal Steel' owner Savitri Jindal, had accused Zee TV of extortion. He stated that the company demanded advertising in lieu of favorable coverage of his involvement in India's Coal Scam. Chandra got anticipatory bail in this case, but was questioned by the police.
Sponsored link