Steve Ells is an American entrepreneur better known as the co-CEO, founder, and Chairman of Chipotle Mexican Grill. He founded the restaurant chain in 1993. It is famous for its tagline 'Food with integrity' wherein the restaurant serves naturally raised meat as well as promotion of sustainable agriculture.Ells has stated that he did not want the company to success at the cost of exploitation of farmers, animals, or the environment, but via customer engagement and customer service.
Sponsored link
Steve's shareholding in Chipotle has resulted in a net worth of $200 million. As per the New York Times, his 2013 salary was $25.1 million more in comparison to similar executive positions at big companies like AT&T, Ford, and Boeing, etc. By 2010, the combined salary of Montgomery Moran, the co-CEO, and Ells totaled over $300 million. This has caused a lot of controversy. The shareholders rejected the need to further the salaries of Ells and his co-CEO in 2014.
In 2005, Ells was named as the 'Business Person of the Year' by The Rocky Mountain News. He was awarded the 'CEO of the Year Award' in 2007 by ColoradoBiz magazine.He is one of the board of directors at the Land Institute.
Early Life, Education, and Background
Ells was born on 12th September 1965 in Indianapolis, Indiana. His father was a pharmaceutical executive. He completed his high school from Boulder High School and later graduated with a BA degree in Art History from the University of Colorado located at Boulder. He then attended Hyde Park's Culinary Institute of America in New York and graduated from the institute in 1990.
After graduation, Ells worked at the Stars restaurant in San Francisco under Jeremiah Tower as a sous chef. Ells had loved cooking since he was in the third grade. His mother has stated that he liked playing with scrambled eggs in the kitchen for several hours at a go. Ells' dream was thus to own his own fancy restaurant. However, he did not have any money to launch his own restaurant. He thought that he will launch a fast food joint and make enough money from it so as to start his own fancy restaurant.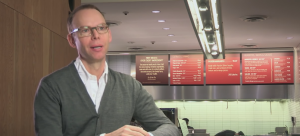 Ells was very fond of the little taquerías that he ate at the Mission District. Hence, he decided to open up a fast food restaurant that served similar burritos and other Mexican dishes. He then moved to Colorado, borrowed money from his family and friends, and at age 28 started the first Chipotle restaurant without any prior experience or studies in business.
Career and Success Story
The first Chipotle opened in 1993 next to the University of Denver campus. The place was formerly a Dolly Madison ice cream store. The individualized, overstuffed burritos of Chipotle were an instant hit with the public. In the next 2 years, he opened 2 more Chipotle outlets in Denver. This is also the time he saw the workings of factory farms and was horrified by it. He decided to use the meat obtained from naturally raised livestock and purchased organic veggies as and when he could. He also decided to avoid all products that contained added hormones. This decision was taken not because the customers liked it, but because he found it to be ethical.
The success of Chipotle made Ells give up his dream of owning a fancy restaurant. Instead, he decided to build his own unique brand of fast food restaurant. He wanted to expand his restaurant chain outside of Colorado. Hence, he wrote to McDonald's in 1998 with a business plan. They liked it and purchased a majority shareholding in Chipotle. Ells used the money from McDonald's and launched 500 new outlets. Later, after an agreement with McDonald's Chipotle went public in 2006 and the stock price doubled on the day. McDonalds had a huge profit and Ells could now run his own company.
Sponsored link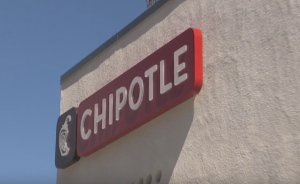 Chipotle now has restaurants in 38 states in the US at over 1000 locations, and in Ontario, Toronto, and London. It employs nearly 27 thousand workers. It has become one of the most popular Mexican cuisine restaurants in the country. It is also one of the fastest growing restaurant chains in the US with incredible profit margins of 25 to 26 percent.
In 2011, the Supreme Court upheld a lower court ruling when it ruled that two Chipotle restaurants in California violated a federal disabilities law due to construction of high wall between the kitchen and eating area which prevented wheelchair-using handicapped individuals from looking at the food being made.
Ells has also started a new restaurant chain called 'ShopHouse:Southeast Asian Kitchen' which offers flavorful Southeast Asian cuisines. The dishes are a mix of fresh veggies and meats that are served in a bowl with aromatic herbs and with spicy sauces.
Steve Ells – Personal Life and house

Ells appeared on NBC's "America's Next Great Restaurant" show in 2010 on the investment and judging panel.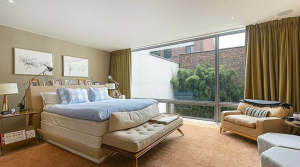 Ells sold his 4,400 square foot, 4 bedroom townhouse in NYC for $11.4 million in 2014.
In 2009, Ells paid $11 million for a penthouse on posh Fifth Avenue, NYC.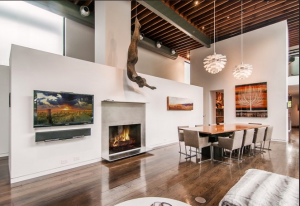 Steve Ells also has a 5300 square foot luxury home at Denver. He spent $3.5 million for building this house. The home located at at 100 S. Marion Parkway is being listed for sale at $4 million.
Sponsored link