Stanley Ho is a business magnate based in Macau and Hong Kong. As per Forbes, his estimated net worth was about $3.1 billion in 2014. Forbes listed him as the 13th richest person in Hong Kong and the richest in Macau. The billionaire stakeholder of SJM Holdings Ltd. (880), the largest casino company in Asia, is also one of the wealthiest persons in Asia.
Sponsored link
Ho made his fortune over a period of 40 years after the colonial regime in Macau gave him and his partners a monopoly in gambling in 1962. His vice-like grip on the industry got him the nickname 'The King of Gambling.' The monopoly was not renewed in 2001 and subsequently licenses were given by Macau to rival companies like Wynn Resorts Ltd owned by Steve Wynn and Las Vegas Sands Corp. owned by Sheldon Adelson. It may be noted that the gambling revenue generated at the Macau casinos is nearly 4 times than that generated at Las Vegas.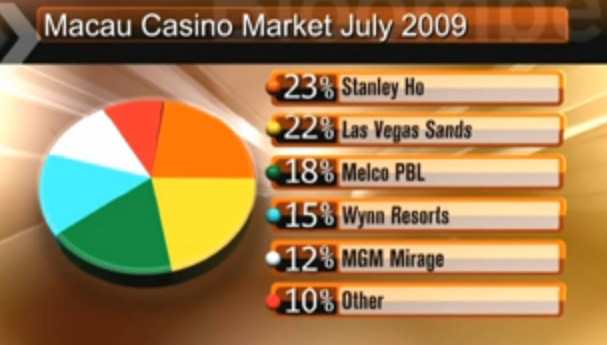 In addition to the gambling industry, Ho has several real estate holdings in Macau as well as Hong Kong. His other business interests include tourism, entertainment, aviation, shipping, and banking. It is believed that nearly a quarter of the Macau workforce is employed by Ho's enterprises.
Stanley Ho also has investments all over the world, including mainland China, North Korea, Portugal, Vietnam, Mozambique, the Philippines, East Timor, and Indonesia. The entrepreneur and industrialist has also held numerous important positions in varied companies in Macau and Hong Kong. His statements and opinions on commercial development and real estate in Hong Kong can significantly alter the markets.
Of late, Stanley was in litigation with Winnie Ho, his sister, about the title rights of the Macau casino. He was also involved in lawsuits against his daughters Daisy Ho and Pansy Ho as well as other family members with regards to illegal transfer of his assets. In July 2009, he had a stroke and a long recovery period followed. Finally in January 2011, after confusing and hotly disputed litigation, Ho devolved his shareholding amongst his wives and children.
The Personal Life of Stanley Ho – Wife, Children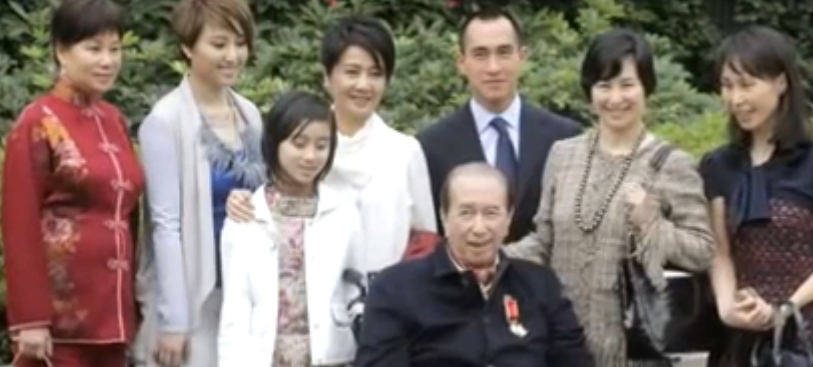 Stanley Ho was born on November 25, 1921, into a well-to-do family. His father was Ho Sai Kwong and his grandfather was Ho Fook, who was Robert Hotung's brother. Ho had 12 siblings.
Ho attended Queen's College in Hong Kong and studied in Class D, which as per the prevalent Hong Kong Class System, was the lowest class level due to substandard academic results. He soon realized that education was the only way to improve his social standing. He then studied hard and got a scholarship to the University of Hong Kong. The outbreak of WW II cut short his education. He left Hong Kong and fled to Macau in 1942 to escape Japanese persecution.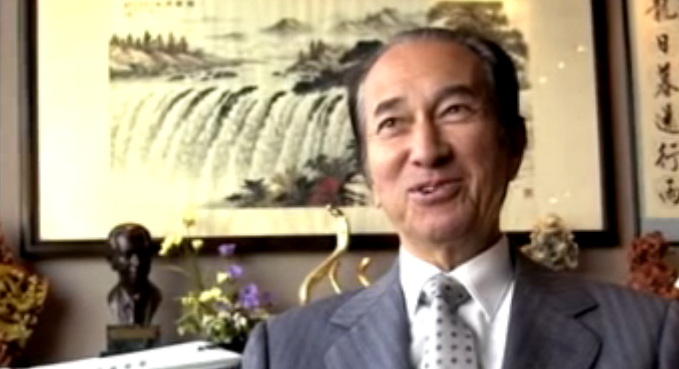 Polygamy was legal in Hong Kong till 1971. Ho fathered 17 children from 4 women. He refers to the mothers of his children as his wives. Ho married Clementina Leitão, his first wife, in 1942. Her father was the only notary public in Macau at that time. Ho and Leitão had 4 children. Ho married his second wife Lucina Laam King-ying in 1962, after courting her through the late 50s. In 1973, Leitão had a motor accident. This led to memory loss and subsequent need of constant care. One of the nurses who cared for her was Ina Chan. She became the third 'wife' of Ho and they had 3 children. Leitão passed away in 2004. Angela Leong On-kei, whom Stanley Ho met at a private ball in 1988, became his 4th wife. They had 5 children.
Sponsored link
STDM, i.e., Sociedade de Turismo e Diversões de Macau, S.A.R.L., the holding firm of the Macau Casinos, is currently being managed by Stanley's daughter Pansy Ho. She is a 50 percent stakeholder in MGM Macau. Josie Ho is a critically-acclaimed actress and rock singer. His son Lawrence is the CEO of another Macau casino company called Melco Crown Entertainment Ltd.
Ho is an owner of several thoroughbred racehorses. Viva Pataca, one of his racers, was victorious at many top races in Hong Kong in 2006 and 07. Ho loves dancing and excels in tango, waltz, and cha-cha-cha. He has sponsored many dance programs in Macau and Hong Kong and has himself danced at varied TV charity balls. The gambling king is a patron of the International Dance Teachers Association and the Hong Kong Ballet as well as a member of the Royal Academy of Dance.
Ho purchased a horse's head bronze sculpture belonging to the Qing dynasty, and which was originally placed at the Old Summer Palace, for about $8.84 million. He then donated it to the Chinese government in 2007.
In July 2009, Ho suffered from a stroke and a subsequent fall which landed him in the hospital for several months. After undergoing rehabilitation at the Hong Kong Sanatorium and Hospital, Ho finally returned home in March 2010. Since then he has been confined to a wheelchair.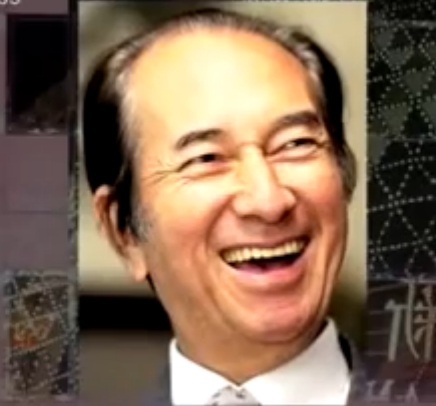 The Career of Stanley Ho
Ho began his career as a clerk at an import export company in Macau. He later became a partner at this Japanese-owned firm. During WW II, Ho smuggled luxury items from Macau to China and thus made his initial fortune. He used this money to start a construction firm and a kerosene company in 1943. The rapid growth of real estate development in Hong Kong in the following years allowed his fortune to grow considerably.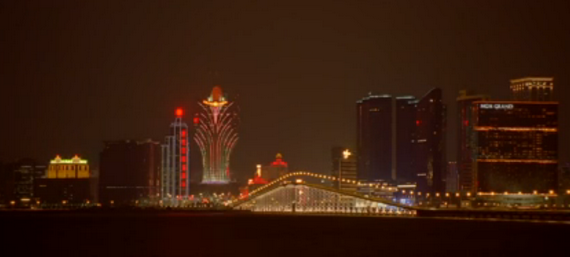 In the 60s, Ho along with Yip Hon, Henry Fok, and Teddy Yip as his partners bid for the Macau casino franchises. They bid high and assured to develop the infrastructure as well as promote tourism. They won the tender by defeating the Fu family, the longtime barons of the Macau casinos. The partnership company became a runaway success and was renamed as STDM in 1961. Ho later ventured into a variety of businesses, including control of the Macau Jockey Club; SLOT, the first basketball and football lottery in Asia; and the launch of high-speed jetfoils via holding company Shun Tak Holdings Ltd, a Hong Kong Stock Exchange listed company.
Controversy: The New Jersey Division of Gaming Enforcement and the Canadian Government has reported Ho to have had links with the Chinese organized mafia.
Awards: Ho is the first living resident of Macau to have a street named after him. He was appointed as O.B.E. in 1990. He was awarded the 'Great Cross of the Order of Prince Henrique' by the Portuguese government in 1995.
Sponsored link