Sinead Marie Bernadette O'Connor or more precisely Sinead O'Connor is a popular Irish singer and a song writer. She got the media attention with her debut album "The Lion and the Cobra" during late 1980's.  She earned popularity on a global platform in 1990 for presenting a Prince's song in a new way called "Nothing Compares 2 U". She has always been the controversy's favorite child and faced many criticisms for her views and gestures. Apart from this, she has been a part of many charity events and has always expressed strong views on social issues like child abuse, war, women's right and so on.
Sponsored link
Early life and Background
Sinead O'Connor was born on 8th December 1966 in Glenageary, County Dublin, Ireland. She was born to Sean O'Connor, a structural engineer turned barrister and Marie O'Connor.  She has a very disturbing childhood. Her parents got divorced when she was just 8 years old. She was also sent to a "Magdalene asylum" for 18 months on account of bunking schools and stealing from shops. Her talent as a singer was first discovered by the drummer of the famous Irish music band " Tua Nua" when she was just 15 years old.
Career Achievements
Sinead caught the attention of the two owners of a London based music company named "Ensign Records" while she was performing with Dublin based music band called "Ton Ton Macoute". This music company, later in 1987 released her debut album "The Lion and the Cobra". The album was a huge success and s sold over 500,000 copies. Thereafter, she went to contribute in a number of music albums like "I Do Not Want What I Haven't Got", "Universal Mother", "Am I Not Your Girl?" , "Faith and Courage" and many more and established herself as an international singer. She achieved phenomenal success worldwide by presenting the Prince's song "Nothing Compares 2 U" in a new way. In her glorious career, she has received many awards and accolades which include the "Grammy", "MTV award for video of the year", "Artist of the Year in 1991 by Rolling Stone" and many more.  As per the media reports, she is currently penning down a memoir.
Controversies
Sinead O'Connor has faced lot of criticisms from media and masses due her controversial gestures and opinions, which she expressed in various shows like "Saturday Night Live", "Holy Terror" etc. While performing in the show "Saturday Night Live", she tore a picture of the Pope, for which she faced vehement criticisms.
During late 2015, Connor suffered mental health issues and posted two suicidal notes on her Facebook page. She was thereafter hospitalized to treat the ailment. Recently, as per media reports she went missing after going out for a bike ride on May 15, 2016. Many believed that she might have committed suicide. But, after extensive search operation, Police located her in US on 16th May 2016.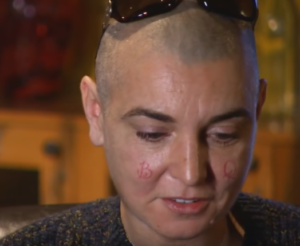 Relationships
Sinead O'Connor married four times in her life and has dated many men. She first married John Reynolds in the year 1987 but got divorced from him in the year 1991. On 10th July 2001 she got married to Nicholas Summerlad but the marriage lasted only for about 3 years.  Again on 22nd July 2010, she married Steve Cooney but divorced him 2011. Currently she is married to Irish therapist Barry Herridge. The couple got married on 9th December 2011. Connor has four children namely 3 sons and one daughter from her various relationships.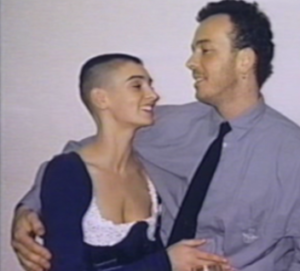 Sponsored link
Sinead O' Connor lashed out at her ex-husband  John Reynolds and son Jake for abandoning her when she was suffering from suicidal tendencies. She wrote a scathing diatribe against the two.
Sinead O' Connor  'with hair'
The singer always held contrarian views. She was not really happy to pander to the demands of the music executives who wanted her to keep her hair long and wear short dresses. She said, ""They wanted me to grow my hair really long and doing all kinds of girlie stuff because they reckoned I'd look much prettier. So I went straight around to the barber and shaved the rest of my hair off." She added, " It was quite important to protect myself and that would be if I would make myself unattractive as  I possibly could."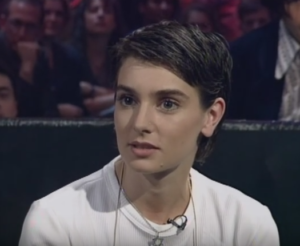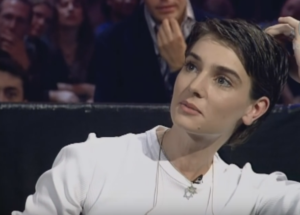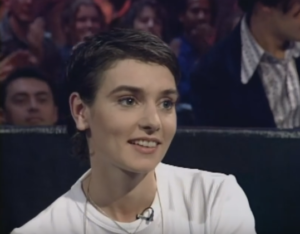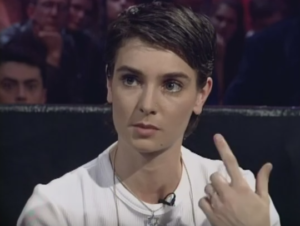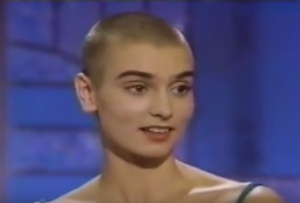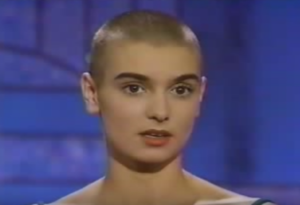 Sinead O'Connor – Net Worth
Connor has a net worth of $6 Million.
Sponsored link