Sergey Mikhaylovich Brin is an American entrepreneur and computer scientist who is famous as being one of the co-founders of internet search giant Google along with Larry Page. Both Brin and Page each hold about 16 percent shares of the company. Brin is also an investor in Space Adventures, a privately owned space travel company, and Airship Ventures.
Sponsored link
Brin was born in the Soviet Union and lived in Moscow till 1979, before his parents immigrated to the US. Communist Russia did not allow Jewish people into higher professional and managerial positions and barred their entry to graduate courses in physics. Hence, the family immigrated to the US for a better life for Sergey.
After his mother was diagnosed with Parkinson's disease, Brin underwent tests and came to know that he carried a genetic mutation that placed him at increased risk to developing the condition. Brin practices acrobatics, yoga, and diving to reduce his susceptibility to developing the disease.
Early Life and Education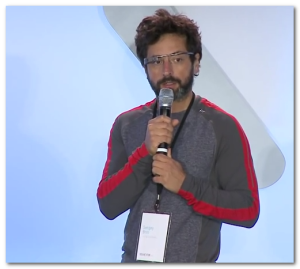 Sergey was born on 21st August 1973 in Moscow, Soviet Russia to Moscow State University graduates Yevgenia Brin and Mikhail Brin. Yevgenia works at the Goddard Space Flight Center of NASA as a researcher, while Mikhail works at the University of Maryland as a mathematics professor.
Mikhail wanted to become an astronomer, but due to the discrimination against Jews in Soviet Russia, he had to study mathematics. Such oppression is what forced Sergey's parents to immigrate to the US in 1979. Brin initially went to the Montessori School at Paint Branch in Adelphi, Maryland. He was also taught at home by his father, especially Russian and mathematics. He graduated from Greenbelt's Eleanor Roosevelt High School. Brin then attended the University of Maryland and studied mathematics and computer science. In May 1993, he graduated with honors and got his Bachelor of Science degree.
Brin used the graduate fellowship that he got from the National Science Foundation to enroll for a program in computer science at Stanford University. This is where he met Larry Page and starting working on the development of Google. The two of them then wrote the widely downloaded paper called 'The Anatomy of a Large-Scale Hypertextual Web Search Engine.' Brin is yet to complete his PhD program from Stanford. Brin and Page developed the PageRank algorithm to analyze backlinks gathered by the web crawler of BackRub. The search engine thus created was operated and run from the dorm rooms of Brin and Page. A few years down the line, this search engine became Google Inc.
Brin currently runs Google X, a division of the company that works on risky projects like airborne wind turbines, smart contact lenses, and the now ceased Google Glass.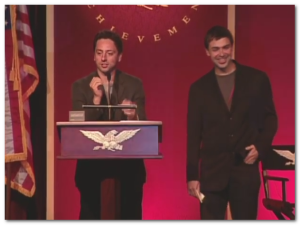 The Houses of Sergey Brin
Los Altos mansion: It is a comfortable and opulent mansion that is built over 0.75 acres of land in Palo Alto. The house is spread across 6000 sq. ft. Even though the villa has all the modern amenities, it is fully eco friendly.
Greenwich home: Located on Greenwich Street in the extremely opulent West Village neighborhood of New York, Brin purchased this 3500 square foot penthouse for $8.5 million. It has 3.5 bathrooms, 4 bedrooms, and luxurious kitchen. The main floor features a big master bedroom that comes with a private terrace as well as two bedrooms, one of which comes with a modern and deluxe private bathroom. The top floor consists of a room that is enclosed by huge windows and surrounded by a private terrace spread across 1,200 square feet. This posh and large room also features a wet bar and an attached half bathroom.
The Private Jets of Sergey Brin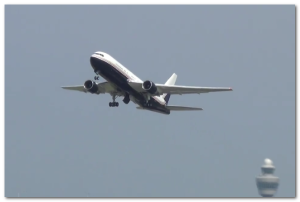 Sponsored link
Google Jet 767-200: The powerful jet is a twin-engine jetliner that can fly across short to medium ranges with a top range of 3,100 to 4,100 nm. The jetliner has the capacity of six full-sized cargo containers. Its first class suites are also breathtaking and include comfortable seats, dining, and private changing room.
Dornier Alpha Fighter Jet: This super jet has the qualities of an advanced trainer aircraft as well as of a light attack jet. Designed by Dassault-Breguet from France and Dornier from Germany, the aircraft lies 13 ft 9 inches above the ground at the end and has a wingspan of nearly 30 feet. The jet has different kinds of scientific machines and instruments that can help provide atmospheric data.
Sergey Brin – Wife and Children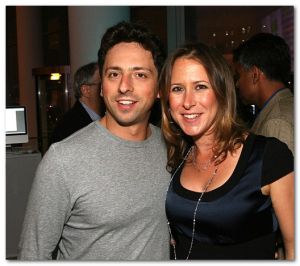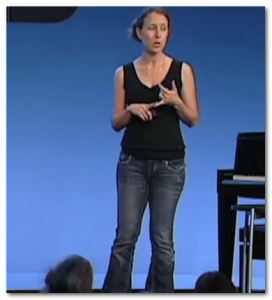 Brin married Anne Wojcicki, a biotech entrepreneur and analyst, in May 2007 on a private island in the Bahamas. It was a very secret wedding and even the guests did not know about it until they landed. Brin wore a black swimsuit and Anne wore a white swimsuit and swam to a nearby sandbar where they exchanged their vows. The couple has two children, a son and a daughter. They separated in 2013 when Brin had an affair with a Google executive and the divorce was finalized in June 2015.
Sergey Brin – Girlfriend Amanda Rosenberg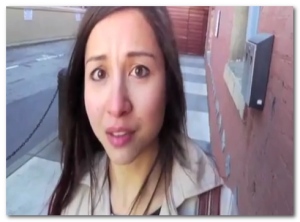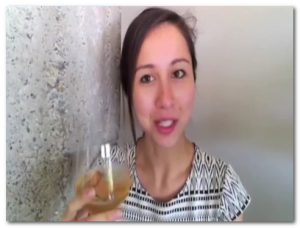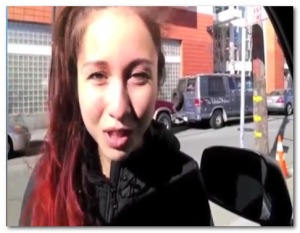 His wife divorced him on the reason of him having an affair with Amanda Rosenberg, who is the marketing head of Google Glass. She was known to be dating Android's Hugo Barra earlier. He left Google to become the CEO of Xiaomi.
Sergey Brin – Car Collection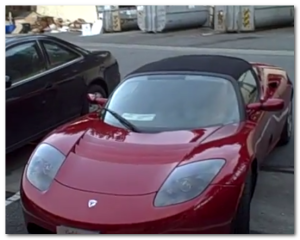 Brin drives a Tesla Roadster sports car and a Toyota Prius, which is an emission-free, eco-friendly, hybrid electric automobile.
Sergey Brin – Net Worth and Salary
Brin's net worth is estimated to be around $30 billion, which makes him the joint 18th wealthiest person in the world. The 1.73 m tall genius current holds the post of 'Director Of Special Projects' at Google and takes home a salary of $1.
Sponsored link