Sean Parker is an entrepreneur. He cofounded File Sharing computer service called Napster. He served as the president of Facebook. Other than Napster, he has cofounded many other companies including Plaxo, Causes, Airtime and an online platform called Brigade.
Sponsored link
Sean is also the founder and chairperson of Parker Foundation. This foundation deals with life science, civic engagement and global public health.
 Early Life
Sean was born on  December 3rd 1979 in Virginia. His mother was a television advertising broker and father was a government oceanographer. Sean's father a family man believed in keeping family before anything else. He had taught his son to take risk before having a family. Parker's teenage hobby was to hack computers. He was tracked by the feds one day while hacking into the account of Fortune 500. He could not log out because his father had unplugged the system. Sean was arrested. However, he got away with community service because he was underage.
 Education
He went to Oakton High School, in Virginia. A couple of years later he was transferred to Chantilly High School. While studying there, he persuaded the school authority to count his coding time. At the end of his senior year, he only wrote code and started companies. His graduation year was 1998. He developed a web crawler. Later CIA hired him. By the time, he passed his senior year, he earned more than $80,000.
His Ventures
At the age of 15 he met another of his own kind, a 14 year old called Shawn Fanning. They met through Internet and quickly bonded together due to their common interest. These two together founded Napster a few years later. Within a year of its foundation, the company earned more than ten millions of users. The company was opposed by the other heavyset recording companies. Eventually lawsuit forced the company to shut down. This company is considered to be the fastest growing company of all time.
In the year 2002, Parker launched Plaxo. This is an online address book and an early social networking site. A couple of years after founding the company, he was forced by the investors to get out of the company.
Parker then joined Facebook as its president. That time Facebook was only five months old. However, with his experience Parker saw its potentiality. Working as the president of the site, he brought its first investor. He also negotiated with the founders and brought Zuckerberg the control of the company. Parker was the one who suggested Mark Zuckerberg to drop 'the' from Facebook and call it just 'Facebook'. The domain name without 'the' was purchased for $200,000.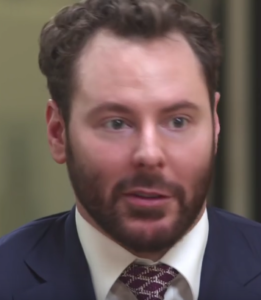 In 2005, Parker was arrested for drug possession. However, he was not charged. This incident gave Facebook investors an opportunity to oust Parker as the president of the company. However, this did not stop him from remaining in touch with Zuckerberg.  Sean Parker is still an informal advisor and a 3 percent part-owner of Facebook.
Parker was involved with many other companies in his career. These companies include Spotify, Airtime, Brgade Media and People's Operator.
Sponsored link
Sean Parker – Wife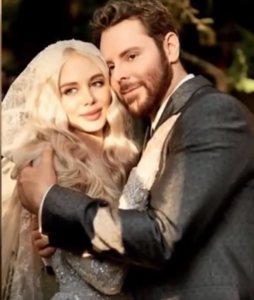 Parker got engaged with Alexandra Lena, a singer, in the year 2011. They tied the knot in the year 2013. The couple has two children.
Sean Parker -Net Worth
He has a net worth of $3 billion.
Sean Parker – Cancer Research (Donation and Philanthropy)
Sean Parker donated $250 million to the Parker Institute for Cancer Immunotherapy in 2016. The funds donated with a move to speed up cancer research and explore various options for treatment was given to 300 scientists across 40 laboratories. In fact, Parker who launched Parker Foundation in 2015 with $600 million, ensures that his organization works in three key areas – Life Sciences, Civic Management and  Global Public Health. He has also donated $4.5 million in 2015 for malaria eradication. Sean Parker founded 'Causes' one of the first apps of Facebook, which uses the power of social media to donate for charity and connect needy people with potential donors.
Sean Parker – House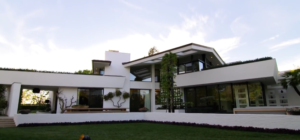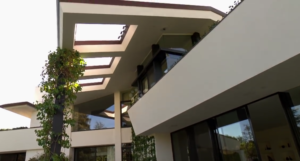 The tech billionaires lives in a $55 million mansion which he bought from Elle DeGeneres in 2014. The sprawling 9-bedroom home in Los Angeles is located in Holmby Hills and sits on 2.5 acres of land.
Sponsored link