Adele Laurie Blue Adkins, MBE, is a very successful and popular English singer, musician, and songwriter with a huge fan following. Her mega hits like 'Set fire to the rain' and 'Rolling in the deep' have ensure that became one of the highest paid singers on the planet. She has come out with three studio albums, '19,' '21,' and '25.' 21 is the longest running number 1 album by a female artist in the history of US and UK album charts.
Sponsored link
A musician who was known for her jazz and blues style, Adele became a global phenomenon after the release of her monster hit debut album '19' when she was only 19 years old. Since then, the singer has won many Golden Globe, Brit, AMA, Billboard, and Grammy Awards as well as broken numerous music records. Her James Bond song 'Skyfall' not just won her an Academy Award, but also a Grammy. As of November 2015, the total sales of Adele were approximately 50 million singles and 40 million albums, which make her one of the best-selling artists in the world.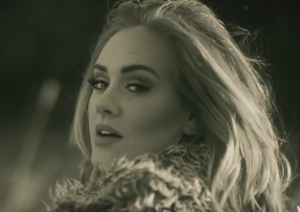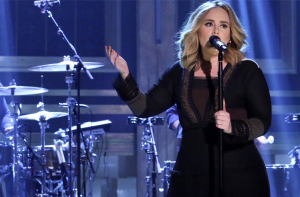 The album '25' debuted at number position in most places in the US, even breaking first week record sales in the country and parts of UK. The lead track 'Hello' went on to become one of the most successful singles of 2015 around the world. In the US, 'Hello' became the first song to sell more than one million digital copies, within seven days of its release. 25 has also registered the highest album sales in the US in a decade.
Family Background, Early Life, and Education
Adele was born on May 5 1988 to Penny Adkins and Mark Evans in Tottenham, London. Her father left her mother when Adele was 2 years old and the 20-year old Penny began raising Adele on her own. Adele started singing when she was only 2 years old and most of her childhood years were spent singing rather than reading.
After moving around a bit, Adele and her mother settled in a suburb of West Norwood, in south London. West Norwood would prove to be the inspiration behind her first record titled 'Hometown Glory'; it was composed and written by Adele when she was 16 years old.
In 2006, Adele finished her graduation from Croydon's 'BRIT School for Performing Arts & Technology.' Jessie Jand Leona Lewis were her classmates at this school.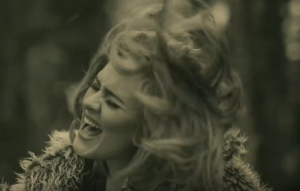 Career
After graduation, a three-song demo that Adele had recorded for a class project was posted on Myspace by Adele's friend; it became very popular. Richard Russellof XL Recordingsmusic label subsequently called her and later signed her in September 2006.During this period, Adele became acquainted with producer Jim Abbiss, who later went on to produce a large chunk of the debut album '19' as well as many tracks on the second album '21.'
By 2008, she was widely known all over Britain and was predicted to be one of the most successful musicians of all time. The same year, her album '19' released to worldwide critical and monetary success and acclaim. The rest is history.
Sponsored link
Personal Life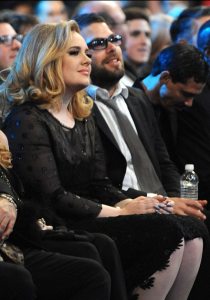 Adele is in a relationship with Simon Konecki, an Old Etonian and charity entrepreneur since 2012. The couple had a baby boy in October 2012.
The 1.75 meter tall songstress has been criticized by Joan Rivers and Karl Lagerfeld for her weight. She has however maintained that she is happy with her weight and will not change it unless it affects her sex life or health. This go her support from many of her peers and others.
Adele has performed at many charity events and supports the charitable organization, MusiCares.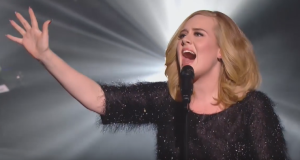 Adele – House
She owns a luxurious classic-styled mansion in Sussex, England. It was purchased for $11 million.   It is a sprawling 20,000 square feet property spread across lush greenery.  The house encompasses a summer home, 10 bedrooms, 10 bathrooms, a helicopter hangar, tennis court, indoor and outdoor pools and a staff cottage.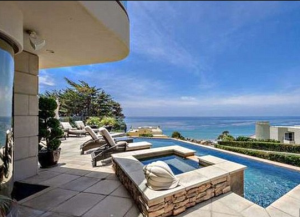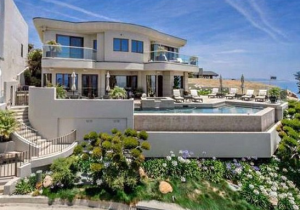 The above two pictures are of her Malibu house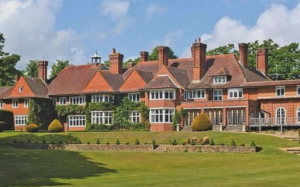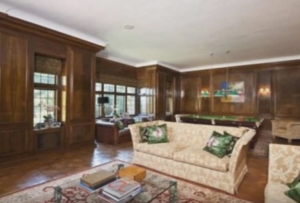 In 2015, she purchased a beautiful mansion in Malibu for  £5.2million. She also has another sea-side house in Brighton.  Despite all this, she is known to spend most of her time in London and drives only a Mini Cooper.
Adele – Net Worth
Her net worth is $76.5 million (£50 million)
Sponsored link