Salma Hayek (Jiménez) Pinault, professionally known as Salma Hayek is a famous Mexican and American actress. Hayek was a former model who also serves as a film producer. Hayek started her career with the Mexican telenovela 'Teresa' in 1989 and made her silver screen debut with a small role in 1994's 'Mi Vida Loca'. She became a household names with the Mexican film 'El Callejón de los Milagros' and the English language film 'Desperado', both released in 1995 and is considered a viable Hollywood actress ever since.
Sponsored link
Hayek's portrayal of Mexican painter Frida Kalho in the 2002 biopic 'Frida' served as the turning point of her career, for which she received critical and international acclaim, including Best Actress nominations at Academy Awards, BAFTA Awards and Golden Globe Awards. She has since been a part of many critically and commercially successful projects such as From Dusk Till Dawn in 1996, Dogma in 1999, and Wild Wild West in 1999.
Early Life and Education
Hayek was born as Salma Hayek Jiménez on 2 September 1966 in Coatzacoalcos, Veracruz, Mexico to opera singer Diana Jiménez Medina and business owner Sami Hayek Domínguez. She has one sibling, a younger brother named Sami who is a furniture designer. Hayek is of Lebanese- Mexican descent on her father's side and Mexican Spanish descent on her mother's side.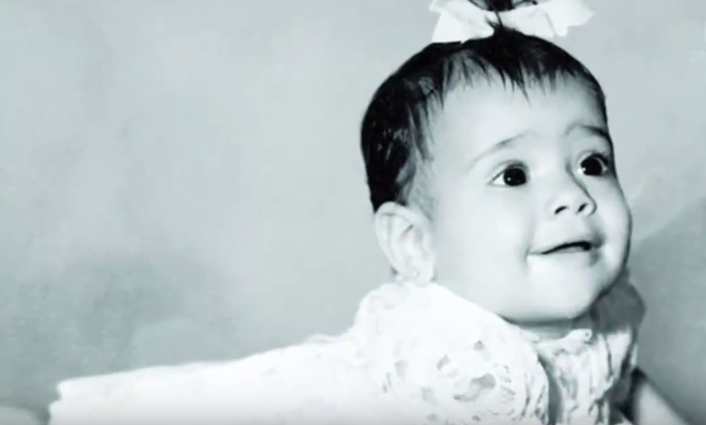 Hayek was raised a devout Roman Catholic and affluent family and was sent to USA to study at the Academy of the Sacred Heart in Grand Coteau, Louisiana, USA when she was twelve years old. As a student, Hayek was diagnozed of Dyslexia and ADHS. She later attended Universidad Iberoamericana Ciudad de México in Mexico City, where she enrolled for a degree in International Relations.
Career Rise
Hayek made her Foray into the Film Industry in 1989, but it was only in 1995 that she found world-wide recognition when she starred opposite Antonio Banderas in the film Desperado. She later portrayed Santanico Pandemonium, a vampire queen in 'From Dusk To Dawn' in 1996. Hayek continued to give a string of successful box- office hits such as 'Fools Rush In' in 1997 opposite Matthew Perry, 'Wild Wild West' in 1999 opposite Will Smith and had a supporting role in the fantasy comedy 'Dogma' also in 1999.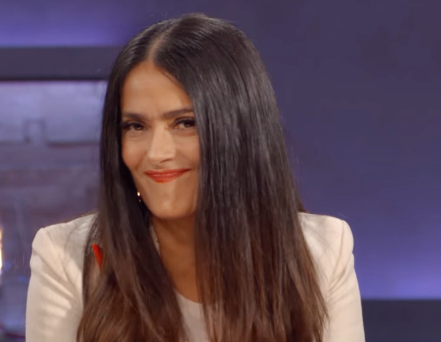 Sponsored link
Although Hayek had established herself as a successful actress, she received world-wide recognition for her extremely authentic portrayal of Mexican artist Frida Kalho in the biopic 'Frida'. Hayek received nominations at various prestigious award ceremonies such as the Academy Awards, the BAFTA Awards and the Golden Globes in the category Best Actress. She reprised her role of Carolina in the sequel to 'Desperado', titled 'Once Upon a Time in Mexico' in 2003. Some of Hayek's other successful movies include 'Bandidas' in 2002, 'Lonely Hearts' in 2006, 'Grown Ups' in 2010, 'Puss in Boots' in 2011, 'Grown Ups 2' in 2013, and 'Khalil Gibran's The Prophet' in 2015. Hayek is also a producer having produced and guest-starred in the television show 'Ugly Betty'. She also appeared on the show '30 Rock' in guest appearances from 2009 to 2013.
Husband and Children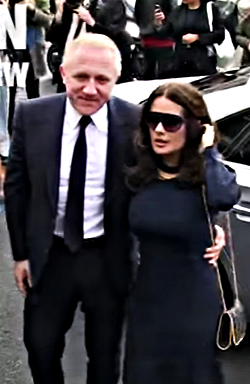 Hayek announced her engagement to François-Henri Pinault, a French Billionaire and CEO of Kering in March 2007. She also confirmed that she was expecting her first child with him, and their daughter Valentina Paloma Pinault was born in September 2007. The couple tied the knot on 14 February 2009 in Paris.
They had a second nuptial ceremony in the city of Venice in April 2009.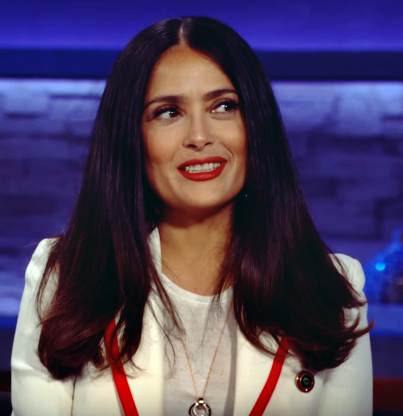 Salma Hayek – Net Worth
The gorgeous and petite 1. 57 meter tall Hayek has an estimated net worth of approximately $85 Million
Sponsored link