Sarah Elizabeth Cupp or S.E.Cupp is an extremely popular political commentator in America.   She is one of the panel members for 'Real News from the Blaze' featured on the multiple platform news network called TheBlaze.  Earlier, she had worked as a host on 'The Cycle' a chat show on MSNBC and was the guest host for 'Red Eye w/Greg Gutfeld'.
Sponsored link
S.E. Cupp is known for her outspoken and frank views and comments on political issues with a tilt towards the Republican Party. She identifies herself as Log Republican, a part of the organization in the Republican Party that supports LGBT rights.  Cupp is also a prolific writer known to write for major newspapers, tabloids, authority websites and magazines which include The Washington Post,  Slate, New York Daily News, Town hall and Maxim. She has also earned fame as an author. Cupp has co-authored the book "Why You're Wrong About the Right" with Brett Joshpe. "Losing Our Religion" has been her own creation.
Early life and Education
Cupp was born on February 23, 1979 in Carisbad, California. She spent her childhood and teenage in Andover, Massachusetts and completed her schooling from Academy of Notre Dame.   She is a professional bullet dancer, which she started learning from the age of 6 and continued till her teenage. Cupp earned her Bachelor of Arts Degree specialized in Arts History from Cornell University in 2000. While studying for bachelor's degree, Cupp worked for The Cornell Daily Sun. She completed Master of Arts Degree with a specialized in Religious Studies from Gallatin School of Individualized Study at New York.
During her childhood, Cupp suffered from eating disorders, which relapsed during her college days.
Career Achievements
Post her bachelor's degree, Cupp started working for an online magazine and a public relation company. Back in 2002, The New York Times hired the enthusiastic lady as a writer cum editor for their Index Department. Her writings were published in big names like New York Daily News, The Washington Post, The American Spectator, Townhall, Newsmax and many more.
Cupp's writing won appreciation through readers as well critics.  In 2009, Cupp left The New York Times and joined Daily News as columnist.
Sponsored link
In 2011, Cupp joined Mercury Radio Arts owned by Glenn Beck. "S.E. Cupp" Cupp's own show was aired on the Insider Extreme broadcast. Currently GBTV (TheBlaze TV) runs the show.
In 2012, along with Salon political writer Steve Kornacki, Political strategist Krystal Ball and Pop-Culture commentator Toure, Cupp started co-hosting "The Cycle" on MSNBC.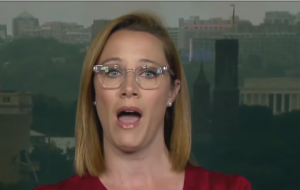 Cupp is quite well known for her straight forward speeches, like she once said gay marriages should be supported by the Republican Party.
On June 26, 2013, it was announced by CNN that Cupp would be featured on "Crossfire", along with other panelists Newt Gingrich, Stephanie Cutter and Van Jones.
S.E. Cupp – Net Worth and Salary
Cupp's annual salary is $550,000 and her net worth is $ 6 million.
Husband and Children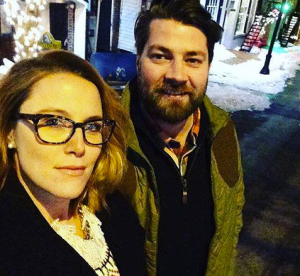 In 2011, Cupp started dating John Godwin who was former chief of staff to Rep. Raul Labrador, whom she met at the Republican Convention. After dating him for one year, the couple got engaged in September 2012, followed by marriage in November 2013. The couple has a son named John Davis Goodwin III, whom she gave birth in 2014.
Sponsored link