Rush Limbaugh is an American radio talk show host, entertainer, conservative political commentator, and writer. Limbaugh started working on disc jockey assignments when he was 16. He started his talk show sometimes in 1984 in a radio station known as KFBK that is situated in Sacramento, California. In this show, he could feature political commentary and respond to listener calls. His show took a national broadcasting coverage in 1988 when it began airing from radio station WABC located in New York City.
Sponsored link
The show now broadcasts from WOR. Limbaugh now resides in Palm Beach, Florida. His show The Rush Limbaugh Show has been rated as the highest talk radio program within United States. In 2012, he was listed by Talkers Magazine as the most listened host of talk show with his program attracting a weekly audience of close to 15 million.
Early life

Born January 12, 1951 in Cape Girardeau, Missouri, Rush Limbaugh is son of Rush Hudson Limbaugh, Jr. and Mildred Carolyn. In 1969, he completed his studies at Cape Girardeau, Missouri Central High School. He was at Southeast Missouri State University though he didn't finish his studies. He left after having had two semesters and one summer. His main interest was in radio.
Career rise
Limbaugh's career in radio began when he was a teenager in 1967. When he dropped out of college, he went to McKeesport, Pennsylvania. Limbaugh was a disc jockey working for a small AM radio called WIXZ. The station was presenting within Pittsburgh area. He did a couple of shows for afternoon and morning broadcasting.
Later on, he moved to KQV station in 1973 working as evening disc jockey. In 1979, he diverted from radio and became director of promotions working for Kansas City Royals. Limbaugh went back to radio in 1984 hosting a talk show at KFBK in Sacramento.
On 1 August 1988, he moved to New York City where he started his own radio show. In the 2000s, he admitted that he had personal problems and in 2001, he said that he was deaf. However, he regained his hearing through a cochlear implant he received the same year. His program the Rush Limbaugh Show airs in both FM and AM radio. It also broadcasts worldwide through Armed Forces Radio Network.
In 2001, he signed a contract for 8 years where he was being paid $31.25 million annually. In 2008, he signed another contract that goes until 2016 offering him over $400 million. This has remained the highest paid radio program.
Personal life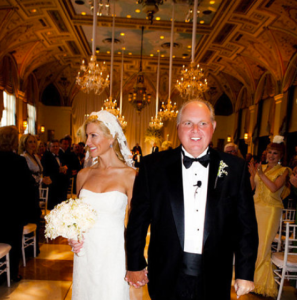 Limbaugh married four times but has had three divorces. His first marriage was to Roxy Maxine McNeely who was a sales secretary working for WHB radio station in Kansas City. In 1983, he was married to Michelle Sixta but divorced in 1990. In 1994, he married Marta Fitzgerald but separated in 2004. He married Kathryn Rogers in 2010. He has no children.
Rush Limbaugh – Net worth and salary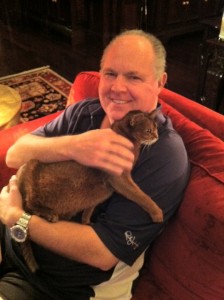 Sponsored link
Limbaugh has a net worth estimated to be $410 million as of 2015. His annual salary is over $70 million. The $400 million contract from 2008 through 2016 has been renewed with Clear Channel Communications and by virtue of the new contract, he receives $38 million annually for 8 years. He also receives $100 million signing bonus due to the contract renewal.
Rush Limbaugh – House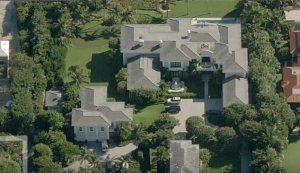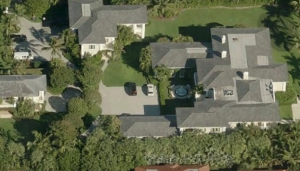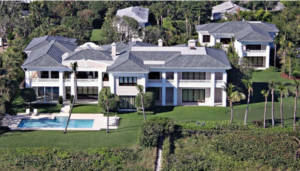 Limbaugh stays in a sprawling ocean facing gated property, which is made of five houses.  He personally stays in one of the homes, a 24000 square feet regal home, which has been renovated and decked up according to his tastes.  There are four more houses, which are meant for guests.  The property worth $67 million, also includes a private beach.
Cars and Jet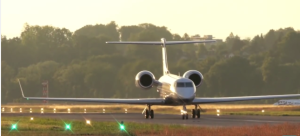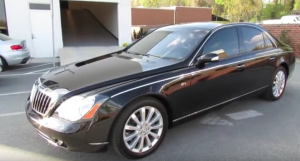 Limbaugh also has a garage with quite a few cars, many of them reserved for his guests. But his favorite is the impressive $450,000 black Maybach 57 S car, which is all-black and beautiful. He also owns a Gulfstream G550, a private jet worth $56 million.
Sponsored link