Keith Rupert Murdoch is an American-Australian business tycoon who is CEO, chairman, and founder of News Corporation, a global media holding company and the 2nd largest media corporation in the world; the conglomerate split into 21st Century Fox and News Corp in 2013.Born in Australia, he became a naturalized citizen of the US in 1985 to meet the legal requirement for ownership of TV houses in the US.Subsequently, he lost his Australian citizenship.
Sponsored link
The net worth of Murdoch is about $14 billion.For his publishing services, Murdoch as appointed AC or Companion of the Order of Australia in 1984. Murdoch is regarded as the inventor of the modern tabloid known for a specific pattern containing attention-grabbing headlines, scandal coverage, and increased focus on sports.
Murdoch faced allegations in 2011 that his companies had regularly hacked the phones of royalty, celebrities and citizens. Subsequently investigations were held by the FBI and the British government for corruption and bribery charges.
Early Life, Education, and Background
Murdoch was born on March 11 1931 in Melbourne Australia to Elisabeth Joy Greene and Sir Keith Murdoch, who was a war correspondent and then the owner of newspapers and a radio station in Australia. He has 3 sisters.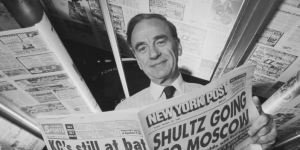 Murdoch studied at the Geelong Grammar School. There he was the editor of 'If Revived' a student journal, and the co-editor 'The Corian,' the official journal of the school. Additionally, he was a part-time employee of the Melbourne Herald and played in the cricket team at school. He then attended Oxford's Worcester College in England and studied economics, philosophy, and politics. There he also managed Cherwell's publishing house 'Oxford Student Publications Limited.' He then finished his MA and later worked at the Daily Express as sub-editor for 2 years.
Murdoch's father died in 1952 due to cancer. His mother then dedicated herself to charity work, established the 'Murdoch Children's Research Institute,' and became the life governor at Melbourne's Royal Women's Hospital.In 2011, at age 102, she had seventy four descendants.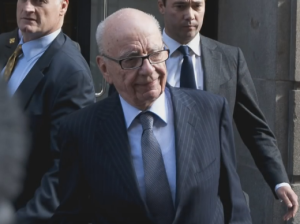 Career and Success Story
Australia
Business Career: Murdoch took over the reins of 'News Limited' after the demise of his father. He subsequently turned the 'Adelaide News' newspaper into a major success. He then went on an acquisition spree over the years and bought major newspapers like 'Sunday Times,' 'The Daily Mirror,' 'The Daily Telegraph,' 'The Herald,''Courier-Mail,' 'Weekly Times Ltd,' and 'Adelaide Advertiser,' as well as numerous other provincial newspapers. He also acquired newspapers in New Zealand like the daily 'The Dominion.' In 1964, he started the first national daily newspaper in Australia, 'The Australian.' In 1999, he acquired Mushroom Recordsand merged it with Festival Records to form the FMR or Festival Mushroom Records.
Political activity: Murdoch supported 'John McEwen' in the 1960s. John was the Australian Country Party leader who governed the country in coalition with the Menzies-Holt Liberal Party. After John's retirement, Murdoch supported the Australian Labor Party and was instrumental in the election of 'Gough Whitlam' as the Prime Minister. Murdoch is now not directly involved in the politics of Australia.
The UK
Business Career: Murdoch acquired the 'News of the World' in 1968 and thus forayed into the British newspaper market. Later, he acquired 'The Sun' from IPC and turned it into one of most successful tabloids in the UK; it had a daily readership of 10 million by 1997. Other acquisitions included the Times and Sunday Times. Murdoch merged his loss making 'Sky Television' satellite network with British Satellite Broadcasting in 1990 and formed DTH BSkyB. It currently dominates the pay-TV market in the UK.

The use of electronic production processes for his newspapers in 1986 led to street battles, strikes, and demonstrations at Wapping. The 6000 employees who were on strike were dismissed from the company. The issue was resolved in 1987 after the dismissed employees were offered a £60 million settlement.
Murdoch made a failed attempt to purchase Manchester United football club in 1998 for £625 million.

Political Activity:Murdoch's publications supported Margaret Thatcher during the 1980s and 1990s. After John Major, it switched support to Tony Blair of the Labor Party. It now supports David Cameron of the Conservative Party. In Scotland, it supports the Scottish National Party.
The US
Business Career: Murdoch forayed into the US media market in 1973 with the acquisition of San Antonio Express-News and later acquired the New York Post. After becoming a US citizen, he acquired 20th Century Fox and Metromedia TV stations, and founded the Fox Broadcasting Company. The Fox Network then got exclusive coverage of NFL, started the Fox movie studio, and founded the 'Fox News Channel' in 1996. Murdoch also got a majority stake in DirecTV/ Hughes Electronics, the largest satellite TV system in the US. News Corp purchased 'Intermix Media Inc.' in 2005 and Dow Jones in 2007. Murdoch made a bid to acquire 'Time Warner' in 2014, but it fell through.
Political Activity: Murdoch supports domestic policies, immigration reform, and the rights of Israel. His corporation has donated to the conservative U.S. Chamber of Commerce and the Republican Governors Association. He hosted a senate re-election fund raiser for Hillary Clinton in 2006.
Europe and Asia
Murdoch has a controlling stake in satellite TV provider 'Sky Italia' in Italy. He acquired Star TV in 1993. It is one of the largest satellite TV networks in Asia and broadcasts to Japan, India, and over 30 other Asian countries.
Murdoch Homes, Yachts, and Jets
Homes and Estates
The Rosehearty mansion, Oyster Bay, Long Island, was purchased for $10.5 million in 2003. It was in the news after being rented by Angelina Jolie during the shoot of 'Salt.' The mansion features a dock, tennis court, guest house, 11 bedrooms, a private beach, an 8-car garage, and many fireplaces.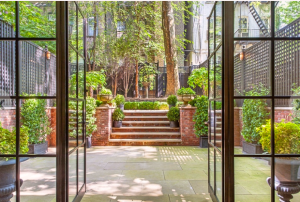 Sponsored link
Murdoch owns a 4,000 sq. ft. triplex penthouse luxurious apartment at Fifth Avenue in NYC. It is considered as one of the most prestigious and chic localities in the city. The apartment was purchased by Murdoch in 2005 for $44 million.
The gorgeous Mayfair apartment in London is an exquisitely designed camouflaged home with advanced gadgetry and hi-tech amenities and facilities.The décor and interiors have been done as per the principles of Feng Shui. The ambiance is more corporate, similar to a Gentleman's club.
The opulent Beverly Hills Italianate villa covers 8,700 sq. feet and features 9 bathrooms and 11 bedrooms. This home is like a fort and not much is known about the interiors.
The Moraga Estate in Bel Air LA, was purchased by Murdoch in 2013. It features a winery and a vineyard.
Private Jets
Murdoch owns a Boeing 737 business private jet and a Gulfstream G550.

Not much is known about the 737 owned by Murdoch. The highly reliable charter jet can however comfortably seat 48 passengers in business class style or around 18 people in ultra-luxury comfort. Its interiors can be customized to suit the needs of the owner.
The Gulfstream 550 is a long range, stylish, and versatile business jet capable of travelling halfway around the world. The cockpit features advanced technology while the chic cabin can easily hold 18 people. A comprehensive entertainment system, incredible power and efficiency, and premium amenities will ensure a comfortable, fast, and luxurious travel.
Yachts

Murdoch owns 2 luxury yachts, i.e., Rosehearty and Vertigo.

Rosehearty is a 183-foot masterpiece made of aluminum whose magnificent interiors have been done by Christian Liaigre. The luxury yacht features a gym, a huge bed, many luxury salons, and 5 awesome suites that can accommodate 10 guests.
Designed by Phillippe Briand, the stunning 220-foot 'Vertigo' yacht is the 7th biggest sailing yacht on the planet. The ultra-luxurious yacht features a huge owner's suite, 5 state rooms, a sleek and well-furnished dining hall, a convertible gymnasium, and numerous unique facilities like hydraulic windows, etc. The spacious yacht can easily accommodate a crew of 11 and 12 guests.
Rupert Murdoch – wives and children

Murdoch has been married 3 times. His first marriage was in 1956 to Patricia Booker, a flight attendant. The couple had a child named Prudence (born 1958) and got divorced in 1967.
Murdoch's second marriage in 1967 to Anna Maria Torv, a journalist. The couple had 3 children, Elisabeth (born 1968), Lachlan (born 1971) and James (born 1972).  They divorced in 1999 and Anna got assets worth $1.2 billion as a settlement.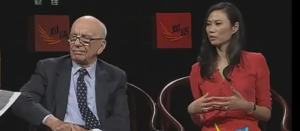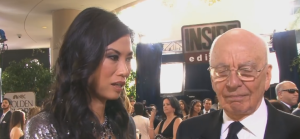 Murdoch's third marriage was to Chinese-American Wendi Deng, STAR TV vice-president, 17 days after his divorce from Anna. She was 30 and Murdoch was 68 years old at the time of marriage. The couple had 2 daughters, Grace (2001) and Chloe (2003). They divorced in 2013, on grounds of his Wendi's alleged relationship with British Prime Minister  Tony Blair, when she was still married to Murdoch.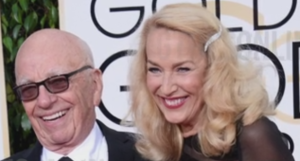 On January 11, 2016, Rupert Murdoch announced his engagement with actress- model Jerry Hall (59).  Though the wedding date is to be fixed, this will be the fourth marriage for Murdoch and the first one for Hall, although she lived with Sir Mick Jagger for many years.  Jerry Hall was in a relationship with Mick Jagger for 23 years, during which she bore him four children. The couple split in 1999.
Sponsored link