Ronnie Screwvala is a self-made billionaire entrepreneur who is credited with changing Bollywood's content and making it more youth-driven. He was the founder and CEO of UTV Group (which includes UV Software Communications, UTV Motion Pictures and Bloomberg UTV). The company grew slowly and surely since its inception in 1990.
Sponsored link
Ronnie Screwvala is among Asia 25's Most Powerful people, according to a report by Fortune Magazine. He is among the 75 Most Influential People of the 21st century according to Esquire. Time Magazine in 2009 ranked him on the 78th position among the most influential people in the world. NotJustRich ranks him 3rd on the most motivational people of 2015.
Ronnie Screwvala was born in Mumbai to a Parsi family. Though not really affluent, his family was able to afford a decent education for him. Mr. Screwvala studed at Cathedral and John Connon School and then graduated from Sydenham College.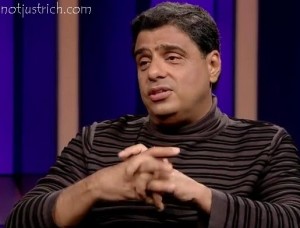 Early beginnings
Ronnie briefly dabbled in theater after college, and even excelled at it. But he stopped participating in theater, when he got a brainwave to start his own indigenous toothbrush business 'Unilazer' from automated machines in London. Despite numerous challenges, he built a core team to study the toothbrush business in detail and started creating volume and demand for his product. With profits, he began to invest the capital in cable and TV production business.
Ronnie Screwvala's rise as an entrepreneur
When cable TV was at is nascent state in India, Ronnie was one of the firsts to pioneer the business by providing the service to hotels and then to luxury homes, before going middle-class. He also started production content for Doordarshan (TV channel owned by Indian government); he pioneered India's first daily soap-opera for the afternoon slot called Shanti, that launched the careers of personalities like Mandira Bedi and Manoj Bajpai.
 How Ronnie Screwvala changed the content landscape in Bollywood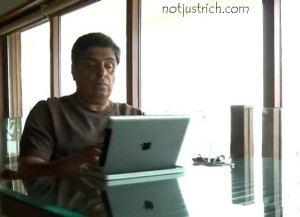 The first movie that came out of UTV Productions was 'Dil Ke Jharoke Main' which was a washout. Nevertheless, he persisted and finally got a breakthrough with Swades- the Shah Rukh Khan starrer. His first commercial blockbuster that made UTV a production house to reckon with was Rang De Basanti (2006), which co-starred Aamir Khan.
Ronnie Screwvala strived for unique content in films that could strike a chord with the youth, high on quality at the script-level and execution, while sticking to the parameters of a mainstream product.
With Siddharth Roy Kapur as the CEO, Ronnie Screwvala saw UTV Productions through many path-breaking sucessful Bollywood movies like Life in a Metro, Jodhaa Akbar, A Wednesday, Fashion, Dev-D, Kaminey, Paan Singh Tomar, No One Killed Jessica, Rowdy Rathore , Barfi and Chennai Express.
Foray into Children's TV Channel and other TV programs
Ronnie Screwvala launched Hungama Channel in 2004 for producing content for children that would rival channels like Disney, Nickelodeon and Cartoon Network. He introduced TV shopping with Tele Shopping Network which had to abandoned later. He also worked on the gaming industry. With a plethora of offerings from the production house, UTV group was listed on the Indian Stock Exchange in 2005.
Ronnnie Screwvala's Kabbadi team
The entrepreneur became the owner of U Mumba, the Mumbai-based Kabbadi team which participated in the Pro Kabbadi League. With his efforts and backing of Bollywood's biggest movie-stars, Kabbadi got its much needed shot in the arm and became the second popular sport to be watched on TV, the first being cricket.
Ronnie Screwball's retirement from the entertainment business
In February 2012, Walt Disney India took over UTV with Ronnie still as the MD of the company. In October 2013 he handed over the responsibility of Managing Director to Siddharth Roy Kapur; and made an exit out of Walt Disney India, retiring from the entertainment sector completely. He believed UTV Productions was now in good hands and he could concentrate on other pursuits.
Current interests
Ronnie Screwvala focuses on private equity on strategic investment like e-commerce and philanthropy. He is a partner in INI farms and focuses on building high quality farm products. He has invested in e-commerce ventures like Zivame, Lenskart and a home improvement website.
Ronnie Screwala with his ambitious project – U Education
Ronnie Screwvala is focused on revamping the education sector with the launch of U Education an online portal that will focus on higher education. The initial investment is $16 million (Rs. 100 crores). He says, "India has the largest college going population in the world, but only one of the five actually enroll for higher education, which results in really low higher education percentage even for a developing nation. This is an endeavor to at least increase the participation rate twice over, so that we do not lose out on the demographic dividend." The streams will include a range of subjects like entrepreneurship, management, marketing, finance, technology, travel, hospitality, fashion and media. Ronnie aims to build the business from the ground-up without resorting to external fund for three to five years.
Ronnie Screwvala wife and daughter
Ronnie Screwvwala's wife is Zarina Mehta, whom he credits for being a huge support system. He says that the name 'Hungama' for the kids channel was given by her. The couple lives with their daughter Trishya at Breach Candy, South Mumbai
 Ronnie Screwvala – Wife Zarina Mehta  (pictures)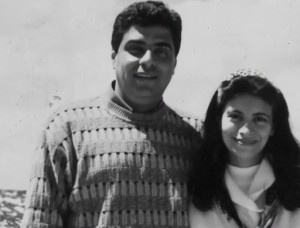 Ronnie Screwvala – daughter Trishya ( pictures)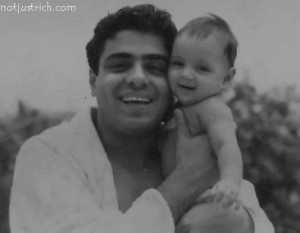 Sponsored link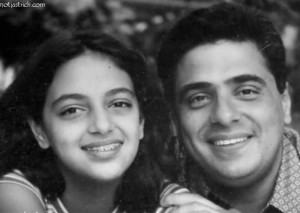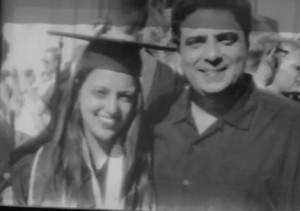 Ronnie Screwvala – House (pictures)
The media moghul likes to live a simplistic lifestyle and likes to spend time with his dog and read books or watch movies whenever he gets time at his house at Breach Candy, South Mumbai.
Ronnie Screwvala's book – Dream with Your Eyes Open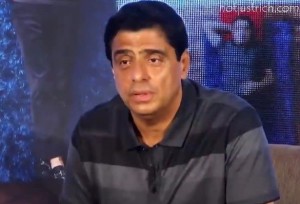 Ronnie Screwvala's book 'Dream with with Your Eyes Open' is an interesting read, the best-seller has interest anecdotes from his life, his challengers as an entrepreneur which can resonance with anyone ambitious enough to pursue her or his dreams. The best thing is that he candidly talks about his numerous failures which only solidified his vision to stay on course.
The visionary entrepreneur talks about his failures at length in his book 'Dream with Your Eyes Open'. The book has turned out to be a best-seller due to its practical insights and no-fluff informative guide to success from his own experiences – successes and failures
Ronnie Screwvala philanthropy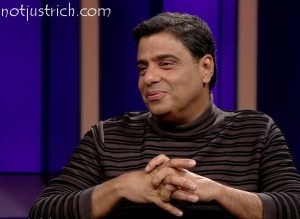 His SWADES foundation has empowered 40000 people in as many as one hundred and thirty nine villages in rural Maharashtra with potable water. The social organization has been on the driving seat to offer empowering opportunities to the rural poor. He also has another foundation called SHARE (Society to Heal Aid Restore Educate) for rural progress in Maharashtra. In 2014, GQ awarded Mr. Screwvala with the GQ Philanthropist of the Year.
Ronnie Screwvala net worth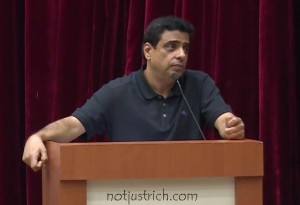 The prolific entrepreneur's net worth is $1.27 billion.
Sponsored link