Sir Roger George Moore is a renowned British actor, most well known for playing the suave 'British Secret Agent 007 James Bond'. Of all the actors who have played James Bond since the franchise was established, Moore has played the role for as many as twelve years, during which span a total of 7 Bond movies were made. Moore has enjoyed immense popularity on both, the Silver Screen as well as Television. He is also known for 'The Saint,' a television series which ran for 6 seasons from 1962-1969 and was in its time, Britain's longest running TV Show. His character 'Simon Templar' was very well received.
Sponsored link
In 1999, Queen Elizabeth II honoured Moore by appointing him 'The Commander of the British Empire' (CBE). Due to his work involving many charities, he was knighted (KBE) in the year 2003. He also holds a star on the Hollywood Walk of Fame. Other important honours include his appointment as Goodwill Ambassador by UNICEF and the highest honour for contribution to arts and culture by of the French Government; "Commander of the Ordre des Arts et des Lettres."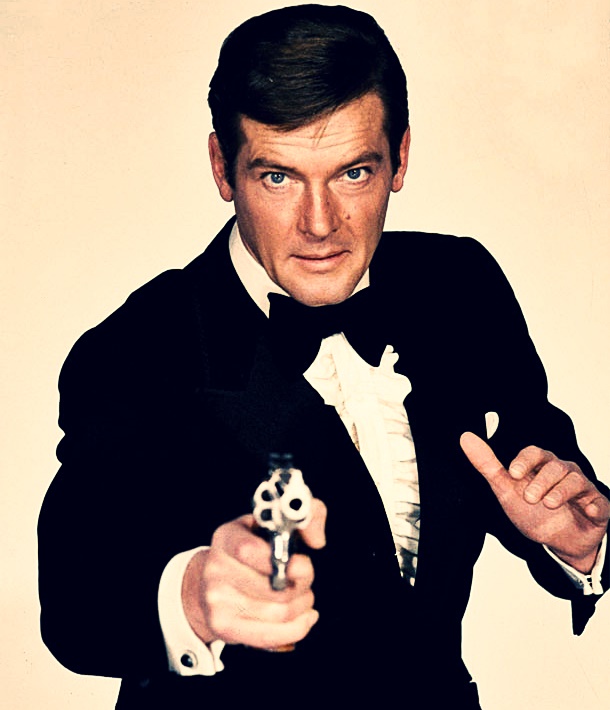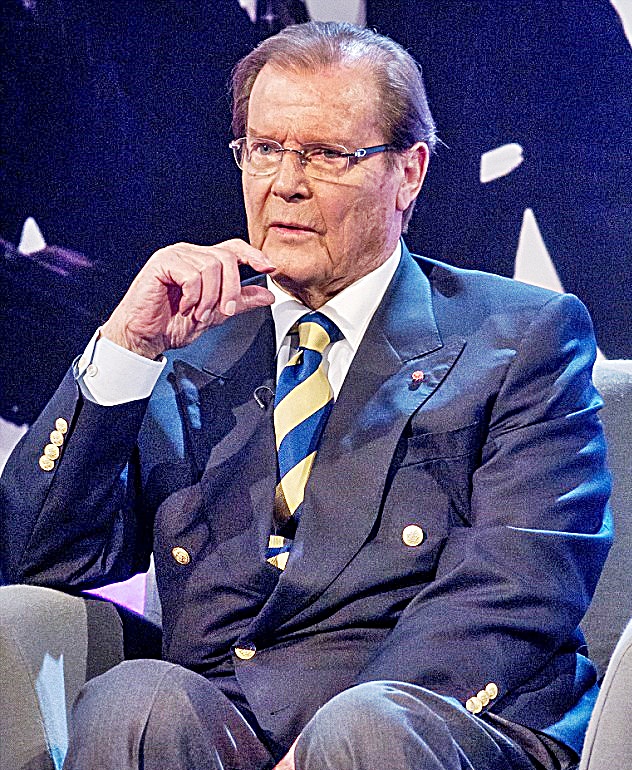 Early life and Education
Moore was born in the city of Stockwell in London on 14 October 9127 to Lillian "Lily" Pope and George Alfred Moore and was the only child of the couple. Moore was a student at Battersea Grammar School. During World War II, Moore, like many fellow British folks, had to change many schools. He was evacuated (or made to move in order to stay safe) to Holsworthy, Devon. He attended Launceston College in Cornwall (a co-educational school) before finally enrolling into Buckhimghire's Dr Challoner's Grammar School.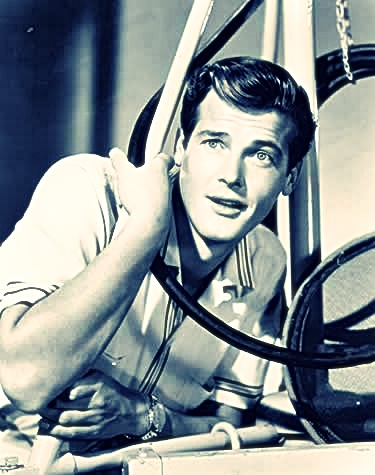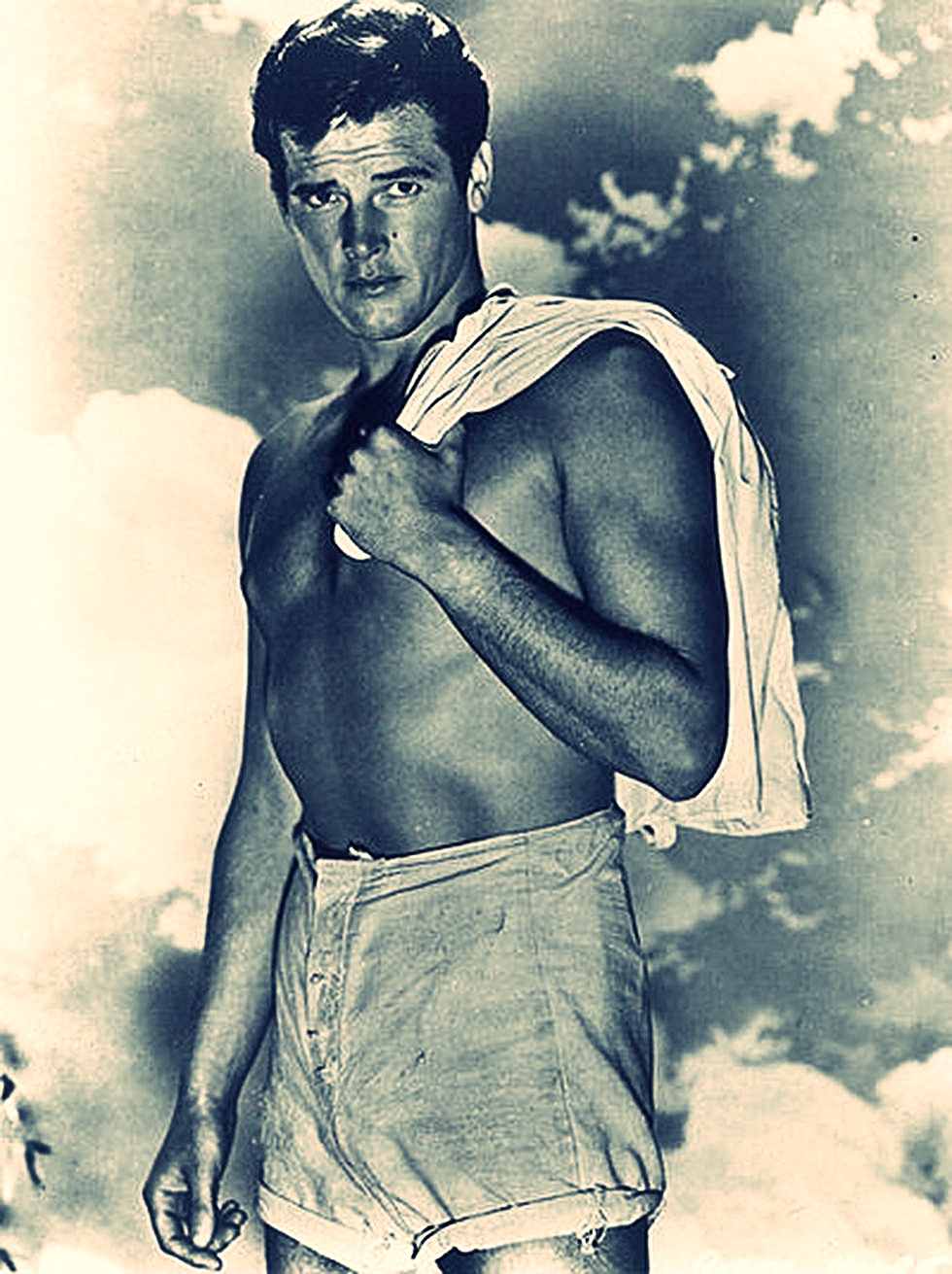 Career Rise
Moore started his career as an 'Extra' on Brian Desmond Hurst's 1954 film, 'Caesar and Cleopatra'. While he was apprenticing with Hurst, he received a lot of female following off-screen. Hurst decided to sponsor Moore at 'The Royal Academy of Dramatic Art' or RADA where Moore spent only 3 terms. After a lot of unsuccessful films with MGM studios, he shifted his attention to Television. He tasted actual fame with his TV show 'Ivanhoe' but it was not until his role as 'Simon Templar' on the ITV's hit show 'The Saint' that he became a nationwide heartthrob. With 118 episodes run through 6 seasons, it became Britain's longest running TV show.
After wrapping up the series, Moore turned back to the silver screen, where he worked in movies such as 'Crossplot' in 1969 and 'The Man Who Haunted Himself' in 1970; both of which showcased Moore's prowess as an actor. But his career touched new heights when it was announced that he would be replacing Sean Connery as the Next James Bond. Moore delivered one hit after another in the 12 years in which he played Bond. The Most successful movies in the Bond Series were delivered by him; 'Moonraker', 'A View To Kill', 'Live and Let Die', 'The Man with the Golden Gun', 'Octopussy', 'For Your Eyes Only' and 'The Spy Who Loved Me.'
Moore made his last television appearance on the TV show 'Have I Got News For You', as a guest host in 2012.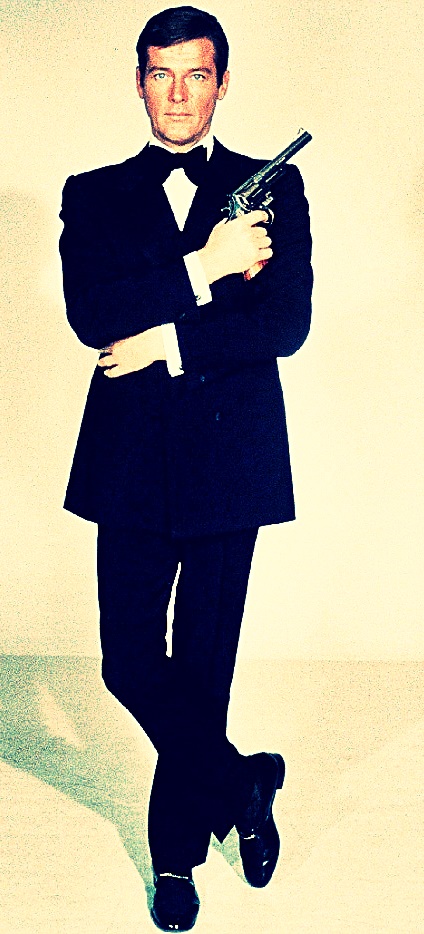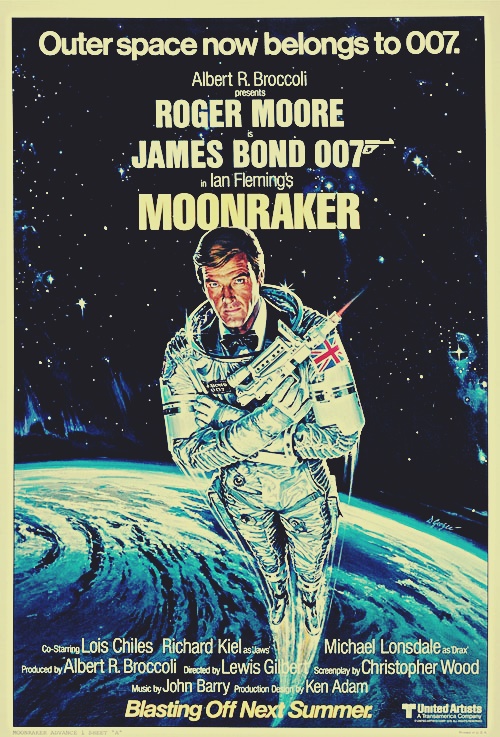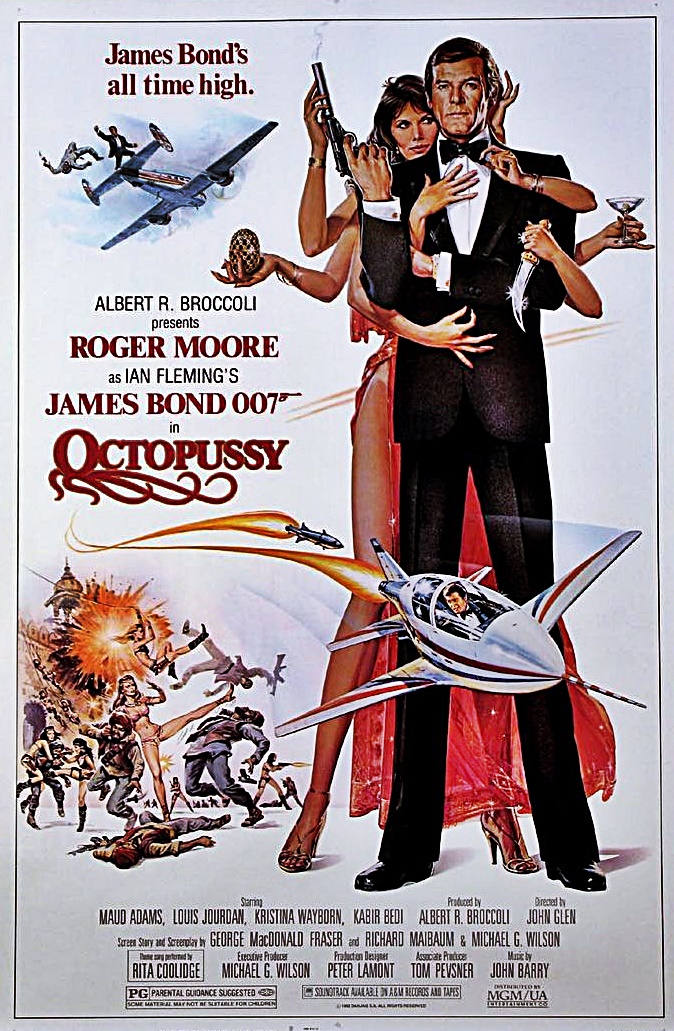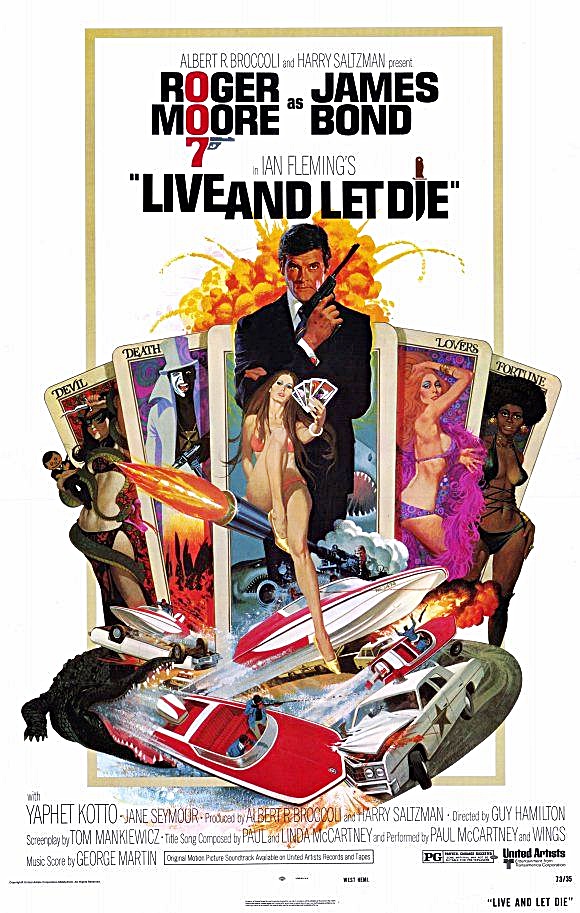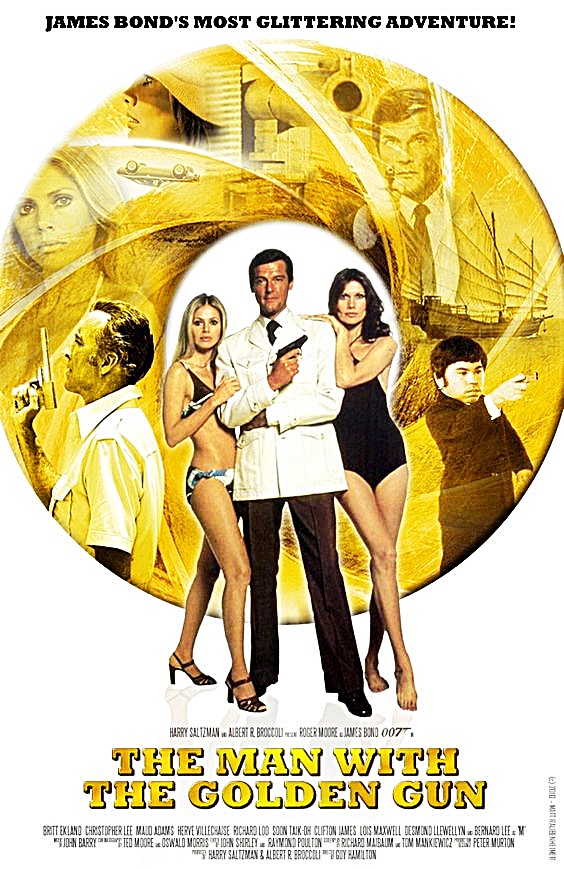 Sponsored link
Personal Life
Moore has been married a total of four times. At the young age of eighteen, he married Doorn Van Steyn in 1946. She was an ice-skater who wasn't very supportive of Moore's career choice and reportedly abused him. He left Steyn and married singer Dorothy Squires in 1953, who was his senior by 13 years. This marriage was also doomed since Moore developed feelings for Italian actress Luisa Mattioli who later became his third wife in 1969. Moore enjoyed family bliss with Mattioli and fathered 3 children with her; a daughter named Deborah and two sons called Geoffrey and Christian. He again remarried, this time with a friend of Mattioli, Kristina 'Kiki' Tholstrup. This was Moore's longest marriage and he and Tholstrup remained married till he died of prostate Cancer in 2017. Moore was diagnosed of the disease in 1993.
Book
Roger Moore also wrote a book, an autobiography called 'My Word is My Bond',  which makes for a racy read.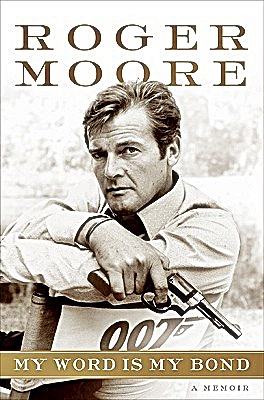 Roger Moore – Net Worth
As of 2017 Moore has an estimated net worth of $100 million.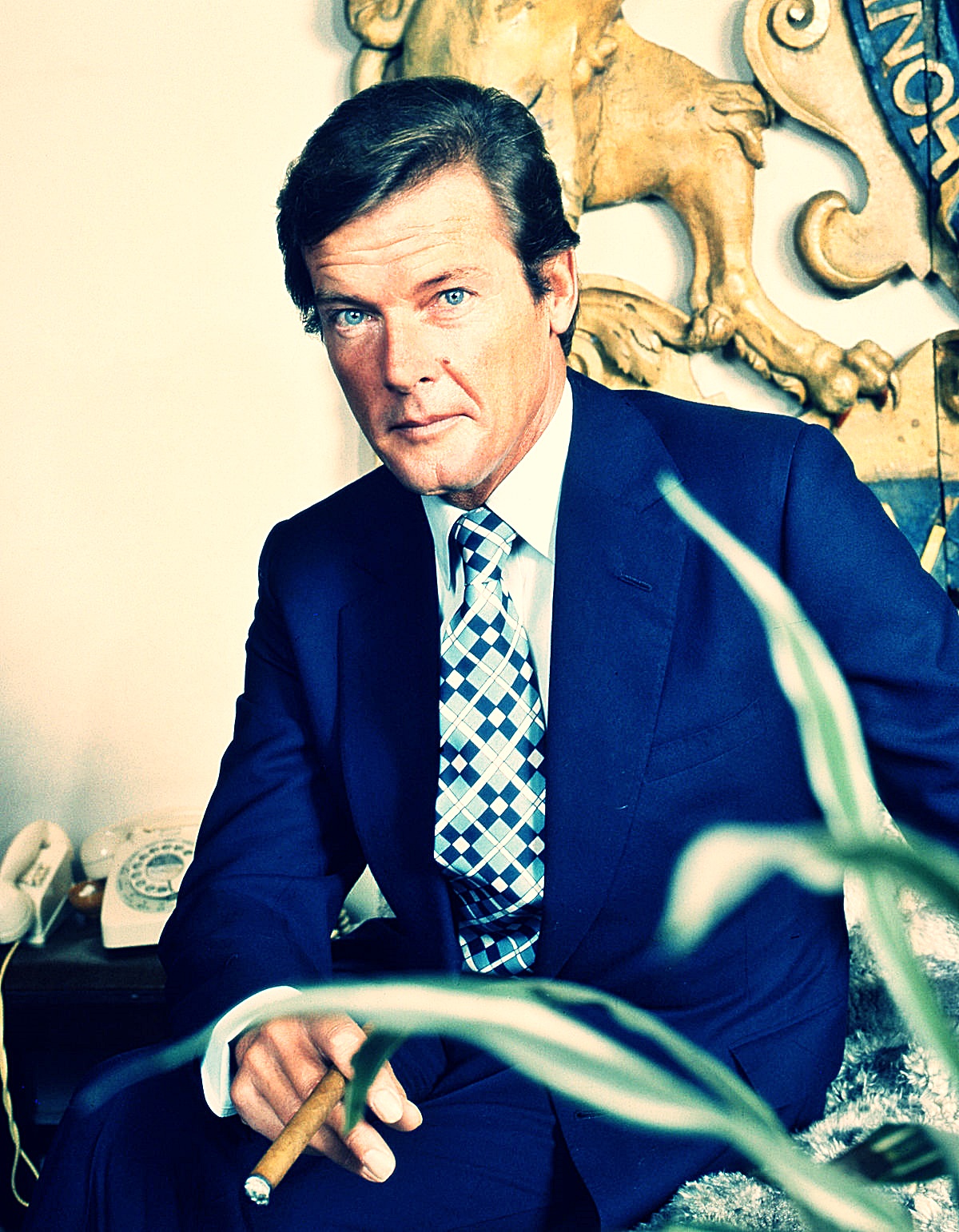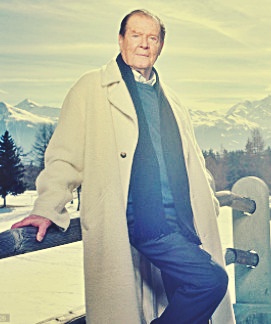 Sponsored link