Roger Federer is synonymous with tennis for his deft dominance over the game. Over the years, with his flawless technique and 17 Grand Slams, he has been the king of all sorts of tennis may it be grass court, clay court or even hard court. The journey of this star has been quite interesting making him an incredible source of inspiration for millions of upcoming tennis aspirants.
Sponsored link
Early Life
The Swiss star was born August 8, 1981 in Basel, Switzerland. Both his parents worked in pharmaceutical industry. He also has an elder sister Dianna. Both he and his sister grew up in Munchenstein, a place just outside Basel. Tennis happened to be a family passion for him and he managed to enter Basel's crack junior program at a young age of 8.
In 1994 at the age of 13, Federer decided to leave his home and join Switzerland's national training center in Ecublens. Three years later, he left Ecublens and joined a new training facility in Biel where he re-united with his former coach Carter; this union enabled him to make a steady rise in world's top junior ranking. His main accomplishment as a junior player came in 1998 where he won both Boys singles and doubles competition. He won four ITF junior singles tournaments including the prestigious Orange Bowl. He ended the year 1998 with the number one junior world ranking. He entered the top 100 ranking for the first time in 1999.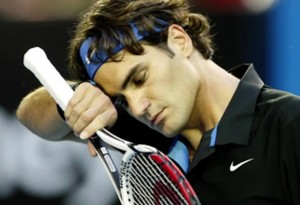 Career Rise
Roger became famous in 2001 after winnig his first ATP singles title in Milan. In 2001, he also claimed his first two ATP Doubles titles. In 2003, he won his first Grand Slam singles in Wimbledon. Federer made it to 9 finals on the ATP tour out of which he won 7 and ranked world no. 2. During 2004, Federer won three Grand slam Single Titles namely Wimbledon, U.S Open and first Hard Court Title at the Australian Open thereby becoming World no. 1 for the first time. He also won his first tournament on home soil by winning the Swiss Open in Gstaad. In 2005, Federer became the champion in US Open and Wimbledon thereby retaining his No.1 spot.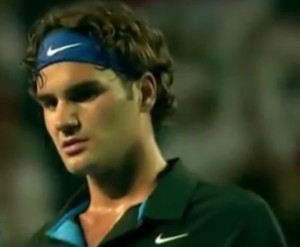 2006 happened to be the career best season for Federer, where he reached all four Grand Slam singles finals and won 3 out of them. In 2007 he repeated the saga once again. He made 5 ATP Masters series winning the Hamburg and Cincinati Titles.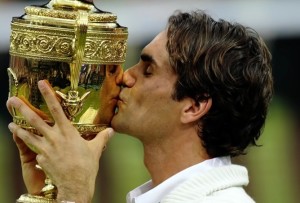 In 2009, he broke record by winning 15th Grand slam surpassing to Pete Samprass's 14 titles. On breaking this barrier, Federer was hailed by most analysts and many tennis greats as the greatest player of all time. Year 2010 and 2011 witnessed a bit of a slowdown in his career; however it did not stop from breaking the records and marching to the 16th Grand Slam.
Wife and Children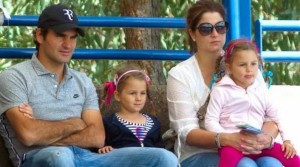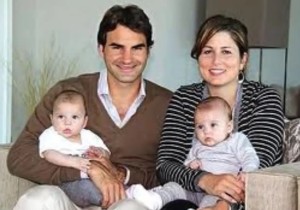 Sponsored link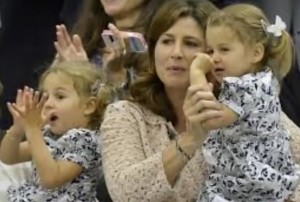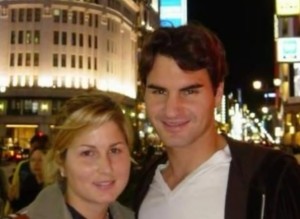 The 1.85 meter tall (6 feet 1 inch) tennis sensation is married to Mirka Vevrinech from whom he has two twin girls named Myla Rose and Charlene Riva and two twin sons named Leo and Lennart.
Roger Federer – Net Worth and Salary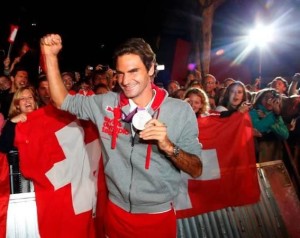 Along with the excellence in performance, came the monetary benefits for him. He has a net worth of $300 million and ATP Career earnings of $81 million.
Roger Federer is the fifth highest paid athlete of 2015. His annual salary is $67 million with a monthly earnings is above $5 million. On a weekly basis, Roger Federer's salary is 1,347.000,00 and on a daily basis, it is $268.000,00
Roger Federer – House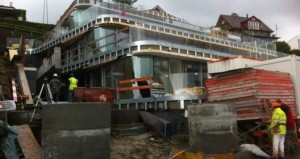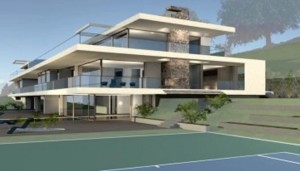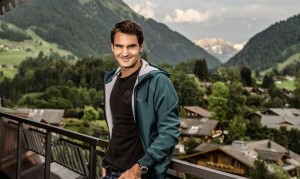 Just like Messi's unique house, the tennis star Roger Federer lives in a stylish, spectacularly built glass-house on the shores of Lake Zurich. The house named 'Residence' is in Wollerau, Schwyz County and has floor-to-ceiling windows. Wollerau is also almost a tax-free place in Europe, which has made it an endearing prospect to many millionaires.
The glass-walled 3-story mansion is built on 1.5 acre of area, and has an underground parking facility. The value of the property is estimated to be £6.5 million pounds ($12.94 million dollars).
Sponsored link