Raymond "Ray" Kurzweil is a multitalented person. He is a famous American author, futurist, inventor and computer scientist. Apart from this, he has also contributed in diverse fields such as the optical character recognition (OCR), speech recognition technology, text-to-text synthesis and electronic keyboard instruments. In addition to this, he has made several inventions like "the first charge-coupled device flatbed scanner", "the first print to speech reading machine for blinds" and many more. He has authored 7 books so far. Out of the seven books, five of them have been declared as the national bestsellers. He owns a website namely "KurzweilAI.net" which is read by over 3 million viewers annually.
Sponsored link
Early life and Background
Ray Kurzweil was born on 12th February 1948 in New York, USA. His parents were secular Jewish who emigrated from Austria just before the World War –II. He spent his childhood in Queens borough, New York City and attended the Martin Van Buren High School. From his school days, Ray had innovative and creative inclinations. After completing his school education, he joined Massachusetts Institute of Technology (MIT).  In the year 1970, Ray completed his graduation and earned a B.S in computer science and literature.
Career
Raymond Kurzweil started his career while pursuing his graduation in MIT. In the year 1968, he started a company which used computer programs to help students to explore different colleges .He later sold the company to " Harcourt,Brace & World" for $100,000 plus the royalties. In the year 1974, Ray established the "Kurzweil Computer Products, Inc" and in subsequent years invented the omni-font optical character recognition system. In 1978, the company started selling the commercial version of optical character recognition computer program. He later sold the company to "Lernout & Hauspie".
In 1982, Kurzweil established the "Kurzweil Music Systems" and developed the "Kurzweil K250" in 1984. It was a machine which could imitate different types of musical instruments. In 1990, Kurzweil Music Systems was sold to Young Chang, a Korean musical instrument manufacturer. Apart from this, he established the "Kurzweil Applied Intelligence" and "Medical Learning Company". Ray also started the website "KurzweilCyberArt.com". It deals with computer programs which aids the creative art process. In 1999, he developed "Fatkat(Financial Accelerating Transactions from Kurzweil Adaptive Technologies)" which started functioning in 2006. In the year 2012, Raymond was personally hired as the "Director of Engineering" by the Larry Page, co-founder of Google. Ray is currently serving the company.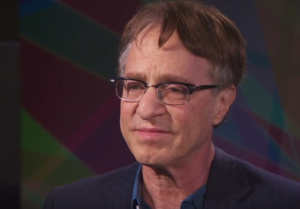 Sponsored link
Ray Kurzweil – Books
Ray Kurzweil has written 7 books. Majority of them are national bestsellers. Some of his noteworthy creations include "The Age of Intelligent Machines", The Age of Spiritual Machines", "The 10% Solution for a Healthy Life" and many more.  In year 2010, he co-produced a movie called "The Singularity Is Near: A True Story About the Future".
Awards
In his glorious career he has been bestowed with many awards and recognitions which include "1999 National Medal of Technology", "2001 Lemelson-MIT Prize", "1978 Grace Murray Hopper Award", "American Visionary Art Museum's Grand Visionary Award" and many more. The Forbes has referred Kurzweil as the "the ultimate thinking machine" and The Wall Street Journal declared him as the "restless genius".
Ray Kurzweil – Predictions
Raymond Kurzweil has made several predictions.
In the year 1990, he predicted that by 1998 a computer would defeat a world chess champion. In 1997, Chess grandmaster Gary Kasparov was defeated by IBM's Deep Blue.
In 1990, he said that by 2010 people would be able and access all types of information wirelessly.  The Internet is now ubiquitous in our lives.
In 1999, he predicted that people will be able to talk to computers by giving the commands by 2009. With Apple's Siri, Google's Google Now and Windows' Cortana, the digital personal assistants are certainly proving to ring Ray Kurzweil's predictions true.
In 2005, he predicted that by 2010s, virtual solutions would be developed which would translate any word spoken in foreign language to texts and would appear as subtitles to a viewer wearing glasses.
In 1999, he predicted that computer displays would fit into eyeglasses for amplified reality by 2009. Head mounted displays began making their appearance at the predicted time. Google experimented with Google Glass in 2011. Now we are seeing an abundance of all kind of virtual reality devices and apps.
Apart from this, Raymond Kurzweil also predicted that by 2020s all diseases will disappear due to the advancement of nanobots. He has also predicted that by 2030s, virtual reality will be transformed into 100% real. Not only that, he also said that non-biological intelligence will become billion times more capable than biological intelligence.
Ray Kurzweil – Wife and Children
In the year 1975, Ray Kurzweil married Sonya Rosenwald Fenster. She is working as a clinical instructor in Psychology at Harvard Medical School. The couple is blessed with a son, Ethan Kurzweil and a daughter, Amy Kurzweil.
Ray Kurzweil – Net worth
Ray Kurzweil has a net worth of $27 million.
Sponsored link