Rachel McAdams is a popular Canadian actress noted for her role in movies like Wedding Crashers, The Notebook and TV shows like True Detective.
Sponsored link
McAdams was born on November 17, 1978 in London, Ontario, Canada. Her mother was a nurse and her father was a trucker driver. Born of Scottish, Welsh and English descent, she is the eldest of three siblings. She has a sister in Kayleen, a makeup artist and a brother named Daniel. She is an ace skater, having learnt the skill right trough her childhood. In fact, she has said that skating gave her the physicality and body-language necessary  for acting. Though she studied in Myrtle Street Public School and then Central Elgin Collegiate Institute, she had scant regard for studies and was more interested in sports and dramatics. During her vacations, she even worked at a McDonald's restaurant.
When she was 12, McAdams enrolled in Original Kids Theatre Company and groomed herself to become an actress. By the time she was in her late teens, she was even directing children's plays. She even won an award for her performance at the Sears Ontario Drama Festival. She decided to pursue theater professionally and enrolled in the four year course at the York University and graduated with a degree in 2001. She also began to work professionally with a theater company in Ontario called 'Necessary Angel Theater Company'.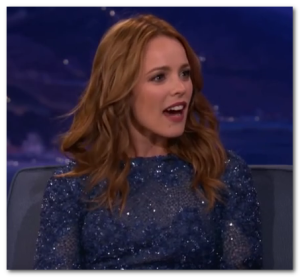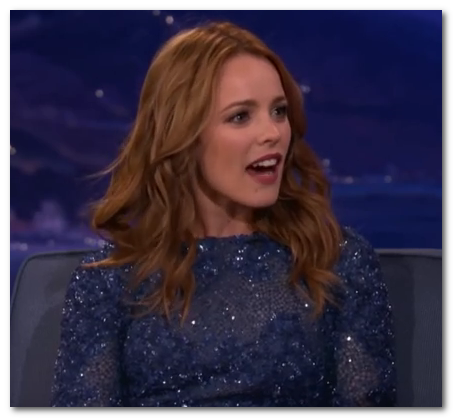 Rise in Career
Rachel McAdams debuted in television with the MTV show Shotgun Love Dolls, in 2001. She also got a part in a Canadian film, her debut vehicle, called 'My Name is Tanino'. She won a Genie Award nomination for her role as the teenage character of Wendy Crewon in 'Perfect Pie' (2002).
Her Hollywood debut was in 2002 in the for of a movie called The Hot Chick opposite Rob Schneider and Anna Faris. Her breakthrough came in the form of a comedy movie 'Mean Girls' in 2004/ The movie a lot of praises for her performance in spite of featuring other stars like Amanda Seyfried, Lindsay Lohan and Lacey Chabert.. This was followed by The Notebook in 2005, opposite Ryan Gosling. The movie was not only a landmark movie of her career, it also made into the list of Top 25 romantic movies ever.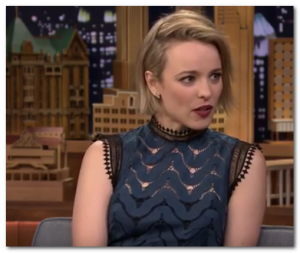 Sponsored link
McAdams followed her success streak with movies like The Wedding Crashes, Red Eye (a thriller) and a family-based movie called The Family Stone. Over the years, she has done films like The Married Life, The Lucky Ones, Time Traveler's Wife , Sherlock Holmes, Midnight in Paris and Sherlock Holmes – A Game of Shadows, The Vow, Southpaw and Aloha. McAdams was also appreciated for her performance in the HBO crime thriller 'True Detective'.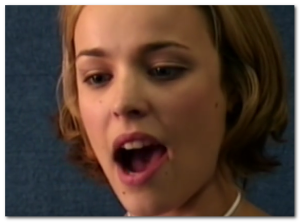 Rachel McAdams – Boyfriends
The 1. 63 meter tall actress dated her Notebook star Ryan Goslin from 2005 to 2007. They split and got back together in 2008, but the relationship was short-lived. She dated Josh Lucas, an American actor for a short time in 2009. She was in relationship with Michael Sheen, the Welsh actor for 3 years from 2010 to 2013. She has been dating Patrick Sambrook, a music manager from 2013 to 2014. She announced that she will star in Doctor Strange, opposite Benedict Cumberbatch.
Rachel McAdams – House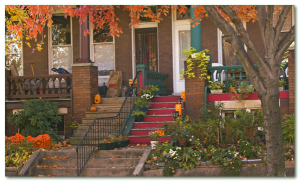 She stays in Harbord Village in Toronto, Canada. The modest, humble living star lives in a Victorian style home. She believes in living green and has her home powered by Bullfrog, a environment-friendly company that powers homes and offices with renewable energy resources like green-natural gas and wind.
Rachel McAdams – Trivia
She is one actress who steers away from vices like smoking. She does not even own a car and cycles to work every day. She practices Kundalini Yoga. She has dual citizenship, apart from being a Canadian, she has a US green card. Being an environmentalist to the core, she even ran a website called greenissexy.org with her friends. She is always ready to support any cause for better environment and donated generously to help the plight of the deprived.  She was also a narrator to the 2014 documentary 'Take Me To The River'.
Rachel McAdams – Net Worth
The cherubic actress earns a net worth of $14 million.
Sponsored link