An American actress who is also a stage director and singer, Phylicia Rashad is best known for playing the wife to the Bill Cosby character in The Cosby Show, an NBC situational comedy that ran between 1984 and 1992. Besides acting on television Phylicia Rashad has also had roles in stage plays and films.
Sponsored link
Early Childhood
Phylicia Rashad was born on 19th June 1948 in Houston, Texas to Vivian Ayers and Andrew Arthur Allen.  Her maiden name is Phylicia Ayers-Allen. Her father was an orthodontist while her mother wore several hats including that of a playwright, poet, artist, publisher and scholar. With the exception of one brother who is a real estate banker her two other siblings all took up careers in performing arts.
In her early years Rashad's family moved to Mexico and they lived there for a while. She learnt Spanish, which she speaks fluently, during that stint.
Career
Phylicia Rashad attended Howard University where she enrolled for a Bachelor of Fine Arts degree. She graduated magna cum laude in 1970. One of Phylicia Rashad's earliest works on television was in 1983 when she joined the cast of One Life to Live, a soap opera on ABC, to play the role of a publicist named Courtney Wright. Her most famous role is of course as Clair Huxtable, an attorney, mother of five and wife to Cliff Huxtable(Bill Cosby) on the hit NBC situational comedy, The Cosby Show. This role earned her Emmy Award nominations two years in a row in the category of Outstanding Lead Actress in a Comedy Series. She was to play the wife to Bill Cosby's character again with a new sitcom Cosby which begun airing on CBS in 1996 until it was axed in 2000. For her role in Cosby she won the NAACP Image Award in the category of Outstanding Actress in a Comedy Series in 1997.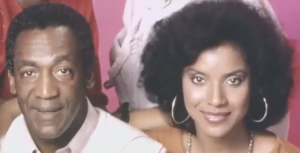 Sponsored link
Other television shows she has made appearances in include Santa Barbara, The Love Boat, A Different World, Touched by an Angel and Psych among others.
As a stage actor Phylicia Rashad has appeared on Broadway shows including Dreamgirls, The Wiz, A Raisin in the Sun, Cat on a Hot Tin Roof, Into the Woods, Gem of the Ocean, Blue, Ain't Supposed to Die a Natural Death, August: Osage County and Jelly's Last Jam. For her role as Lena Younger in A Raisin in the Sun Rashad won a Tony Award in 2004 becoming the first African-American actress to do so. She made her stage directing debut in 2007 and as recently as 2014 she directed an August Wilson play, Fences.
Phylicia Rashad has also acted in films appearing in such works as Creed, Frankie & Alice, Good Deeds, Just Wright, For Colored Girls, Loving Jezebel, Once upon a time… When We Were Colored and The Visit.
Though not very active with her singing career as much as acting, she recorded and released an album in 1978 – Josephine Superstar.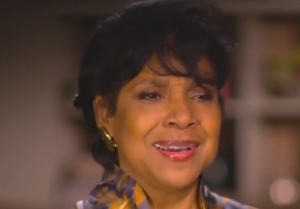 Personal Life
Phylicia Rashad has been married and divorced three times. While she had a son in her first marriage and a daughter in her third marriage; Rashad never had a child with her second husband. Her first husband was a dentist called William Lancelot Bowles. Jr,  her second husband was Victor Willis, a singer.  Phylicia takes her last name from her third husband Ahmed Rashad (an NFL Sportscaster). The couple divorced in 2001.
Phylicia Rashad  – Net worth
Rashad has a net worth of $55 million.
Sponsored link