Peter Mukerjea is a retired Indian television head. He is the former CEO of Star India Network. In the year 2007, Peter joined the INX Media as a chief strategy officer. Later on he quit the company in 2009 and retired to Bristol.
Sponsored link
Early life
Peter Mukerjea was born in 1956 in United Kingdom. His father was a doctor by profession. He has a younger brother who owns and runs a lifestyle magazine called Planet Goa.
Education
Peter graduated from the famous Doon School in Dehradun India in the year 1971. He attended evening classes to study Business Management in the UK.
Career
Peter Mukerjea commenced his career in marketing with a US food processing corporation known as Heinz. He also acted as a retailer at a store house PLC in the United Kingdom. He worked in an advertizing agency Ogilvy & Mather in the form of Account Director in New Delhi and London.
Mukerjea joined the Star TV in the year 1993 as a sales director. After spending his time at Delhi he moved to Mumbai for establishment of Star TV advertisement agency in India. During the year 1996 Peter got added to more responsibility for the market of Middle East. In the year 1997 he got a promotion for the post of executive vice president. In the year 1999 Peter got the post of the chief executive officer of Star India and worked at that post for 8 years.
Peter acted as the director of television channel ESPN Star Sports a cable channel, which was operated by cable service Hathway. During January 2007, Peter gave his resignation to Star India. The terms of his resignation from the company had one clause of restriction that Peter should not join his competing cable broadcasting networks for 6 months. Thus he played the role of chairman INX Services PVT LTD that was a broad casting company run by his wife Indrani Mukerjea.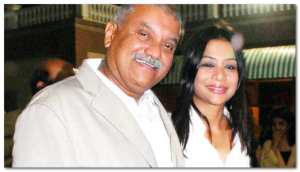 In July 2007, Peter worked at INX Media as a chief policy officer. He resigned from his post on January 2009. Currently Peter is serving as the Director for Tata Sky which is a joint-venture of 21st Century Fox and Tata Group.
Mukerjea is known to be one of the most successful CEOs in Indian TV history. Star India which was then a loss-making enterprise, salvaged its position and became successful with shows floated during his time, like Kyunki Saas Bhi Kabhi Bahu Thi, Kaun Banega Crorepati and Kahani Ghar Ghar Kii.
Peter Mukerjea – wives and children
Peter Mukerjea got married to Shabnam Singh on 9th September in the year 1975. This couple gave birth to 2 sons, Robin born in the year 1980 and Rahul born in 1984. Both Peter and Shabnam took divorce in the year 1994. Rahul is currently living in Badripur near the town of Dehradun along with his mother.
Sponsored link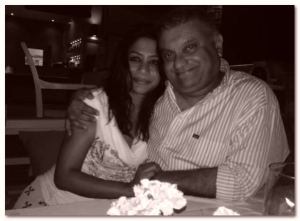 In the year 2002 Peter came in contact with Indrani Bora who was a HR consultant and was younger to him by 16 years. Later during that year Peter got married to Indrani in a small wedding function at New Delhi, at common friend Suhel Seth's garden house.
Sheena Bora – Case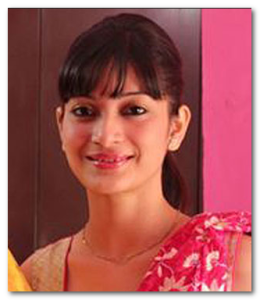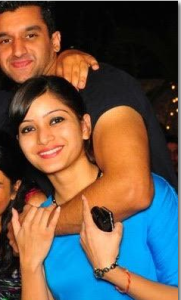 Peter Mukerjea found himself in trouble and was grilled by police in connection with the Sheena Bora murder case, on September 2015. The murder happened on April 24, 2012 and the police stumbled upon on vital evidences that led them to arrest Indrani and her second husband Sanjiv Khanna, in connection with the case on August 2015.  Sheena Bora was Indrani's daughter, whom she had posed as her sister to the world, including her husband. Investigations show that Indrani was insecure that if Sheena told the truth about her identity,  Peter would oust her from his wealth. Besides,  Sheena was in a relationship with Rahul, Peter's son; and in the event of the marriage, stood a chance to be the heir to the property running into multi-millions.
Peter Mukerjea – Property
He has homes in Worli, Mumbai and Bristol.  The Economic Times quoted one employee stating that Peter and Indrani own a lot of homes in the UK and their lifestyle could make Lalit Modi look like a pauper.
Peter Mukerjea – Net Worth
His net worth is estimated to be at around $800 million, impacted by the losses of his INX Venture.
Sponsored link