Paul Gardner Allen is an American investor, philanthropist, music lover, and innovator who is most famous as being the co-founder of Microsoft along with Bill Gates. As per Forbes, Allen's net worth as of July 2015 was $17.5 billion thereby making him the 51st wealthiest person on the planet. Allen left Microsoft in 1982 after being diagnosed with Hodgkin's lymphoma and officially quit from the Board of Directors in 2000. Paul Allen is single.
Sponsored link
Allen is the chairman and founder of Vulcan Inc., which looks after his varied business interests as well as his philanthropic activities. His multi-billion-dollar diversified investment portfolio includes investments in technology and media companies as well as real estate holdings. But the bulk of his wealth comes from Microsoft; he still holds about 100 million shares.
Allen is the owner of 2 professional sports teams. He purchased the Seattle Seahawks of the NFL for in 1997 for $288 million; it is now worth $1.33 billion. In 1988, he bought the Portland Trail Blazers of the NBA for $70 million. Allen co-owns the Seattle Sounders of the MLS which is currently valued at $175 million. Allen also owns and runs a film production company called Vulcan Productions. Additionally, the two-time cancer survivor is a founder of varied institutes like the Allen Institute for Artificial Intelligence, Stratolaunch Systems, the Allen Institute for Brain Science, and the Allen Institute for Cell Science.
Early Life, Education, and Microsoft career
Allen was born on 21st Jan 1953 in Seattle, Washington to Edna Faye and Kenneth Sam Allen who worked at the University of Washington libraries as the associate director. He attended the private school 'Lakeside School' in Seattle where he became friends with Bill Gates. The two were equally enthusiastic about computers, which is why they bonded even though Gates was 3 years younger than Allen. They honed their programming skills on the Teletype terminal at Lakeside.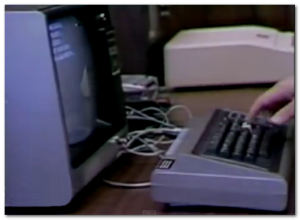 Allen got a perfect SAT score and attended the Washington State University. He however dropped out after 2 years, moved to Boston and started working as a programmer for Honeywell. Gates was in Harvard at that time. Allen got in touch with him again and convinced Bill to drop out of Harvard so that they could start Microsoft.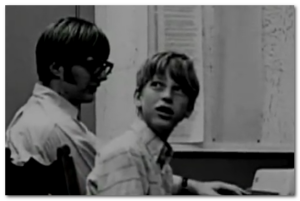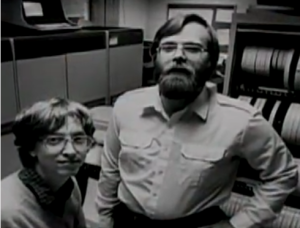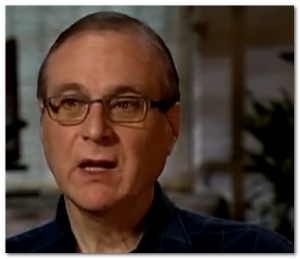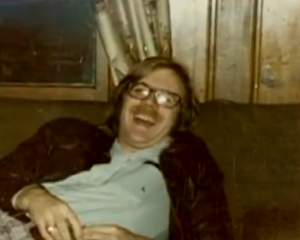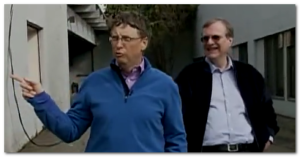 Microsoft was created in 1975 in Albuquerque, New Mexico. The company initially marketed a BASIC language programming interpreter. In 1980, they got an offer to make a DOS or Disk operating system for IBM to be used for the Intel 8088-based IBM PC that IBM was developing. Allen bought QDOS or Quick and Dirty Operating System written by Tim Paterson, reinvented it as MS-DOS and used it to secure the contract with IBM for supplying the operating system that later ran on the IBM PC models. The IBM-Microsoft contract is considered as the watershed deal that helped pave the pathway to the future wealth creation of Gates and Allen.
After successfully undergoing radiation therapy for Hodgkin's lymphoma cancer in 1982, Allen never returned to work for Microsoft.
The Homes of Paul Allen
Sponsored link
Mercer Island Estate: Located near the Lake at Seward Park, Seattle, the expansive property covers 10 acres and features a massive Lake Washington waterfront, a 10,000-square-foot opulent house, a huge gym, and lavish amenities like 28 baths and 25 bedrooms. The estate has a large catamaran that is used by Allen as a concert hall and a floating helipad. The property is estimated to be worth around $20 million.
Beverly Hills condo: Situated in the plush Beverly Hills, Los Angeles, the nearly 13,000 square foot condo was constructed in the early 90s and is designed in a Mediterranean style. Luxury amenities include a tennis court, swimming pool, and a huge underground garage. Allen bought it from writer/director/producer John Landis.
Teton Ridge Estate: Located at the western end of the Grand Tetons in America, this gorgeous ranch is often rented out by Allen when not being used by him. The ranch is designed in the classic western style and was built with high quality wood. The 5,800 square feet primary lodge provides picturesque views and has 5 bedrooms, a gym, 7 bathrooms, and a screening area.
Lopez Island estate: Located on the Sperry Peninsula of San Juan on Lopez Island, this big waterfront estate was purchased by Allen for $8 million in 1996. All the original buildings on the estate were dismantled and moved to other areas. Paul then availed the services of Harold Moldstad, the renowned modernists from Pacific Northwest to construct a glass, granite, and cedar compounds.
Villa Maryland: Located in France's fashionable Cote d' Azur city, the opulent mansion is spread across 80,000 sq. ft. The villa is a perfect mix of classical architecture and modern luxury amenities. It has a bowling street, 19 bedrooms, many kitchen areas, and varied dining areas that come with a complete cinema experience. The house became a hub of media activity when Brad Pitt and Angelina rented it during their visit to the Cannes Film Festival.
New York Apartment: Located on the Upper East Side of Manhattan, the penthouse was purchased by Allen for nearly $25 million. It is believed that the apartment has 6 bathrooms and 7 bedrooms. It features over-sized large windows and is shaped like a barbell. The terrace which encloses the house provides stunning views of Central Park and the city.
Thurston Estate: This Hawaiian hideaway is located next to a lavish beachfront neighborhood in Kailua-Kona. It was purchased by Allen for $7.5 million from Lorrin P. Thurston.
The Yachts of Paul Allen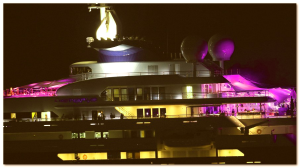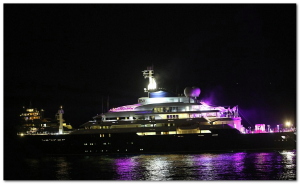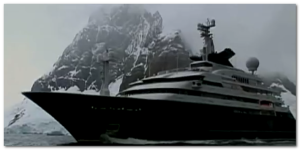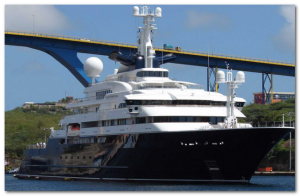 Octopus yacht: Built by German shipbuilders Lürssen and designed by Jonathan Quinn Barnett (interiors) and Espen Naval Architects (exteriors), this 416 foot luxury yacht was once the largest one in the world. Allen holds many celebrity parties on this yacht during the Cannes Film Festival. The 41 suites on the super yacht can accommodate 26 guests as well as a crew of 57. A few luxury amenities include Jacuzzi, pool, hi-tech recording studio, posh VIP suits, 7 boats, 2 helicopters, and a submarine that can hold 10 people. It even has a remote controlled motorized vehicle that can crawl on the floor of the ocean. Octopus has a max speed of 20 knots, a cruise speed of 17 knots, and a range of 8000 nautical miles.
Meduse yacht: This 199 feet luxury yacht can accommodate 12 people and 15 crew members. It has a helicopter pad among other plush amenities.
Tatoosh: This mega yacht has 5 decks and is 303 feet long. The top deck of the super luxurious cruise machine is reserved for the family of Allen. The owner's suite has a large bedroom, a communal family room, 2 staterooms, gym, office, and an observation deck. The 6 guest rooms come with a cinema and dining saloons and lounge that offer scenic views. Allen has put it up for sale for $163 million.
Other toys and collectibles of Paul Allen
Allen owns a Soviet-designed Mig -29 two-Seater fighter aircraft. A variety of flying planes from the WW era that are owned by Allen have been put on display at The Flying Heritage
Allen spent $12 million to buy a 40-foot fully operational yellow submarine.
Paul owns and drives a Porsche 959 and a 1988 Mazda B Series.
Allen is a music aficionado. He plays the guitar for a rock band known as the Underthinkers. He created 'The Experience Music Project' where many rare music collectibles and antique guitars are on display.
Allen invested in the construction of 'The Allen Telescope Array' so as to provide impetus in the search for alien life.
Allen funded the SpaceshipOne project which became the first privately invested suborbital spacecraft to successfully put a civilian in space.
Allen is an avid collector of art, artworks, and collectibles, including paintings by Picasso, Renoir, Monet, and Montelo; Roy Lichtenstein's 'The Kiss'; and Darth Vadar's helmet, etc.
The memoirs of Allen titled 'Idea Man: A Memoir by the Cofounder of Microsoft' was published and released on 19th April 2011.
Sponsored link