Omari Ishmael Grandberry widely known as Omarion is an American singer, songwriter, dancer, and an actor. He is the lead singer of R&B boy band B2K which is now disbanded. In 2005, he announced his first solo album 'O' which was at the Top of Billboard 200 including his second album 21 released in 2006. Apart from that, Omarion has appeared in the movies like – You Got Served, Somebody Help Me and The Proud Family Movie.
Sponsored link
Early life
Omarion was born on November 12th, 1984 at Inglewood, California in the house of Leslie Burrell and Trent Grandberry. Omarion's younger brother O'Ryan is also a singer and had a daughter named Namika with Jhene Aiko. Omarion left his school mid-way. He started performing when he was just 5.  He is very fond of football and dance. During his school days, he played football for his school football team and was quite popular for his quirky dancing moves. He was in the commercial ads like Kellogg's Corn Pop and McDonald's, but later moved into the music business. Before he started his career in music, he made a cameo in the R&B girl group Before Dark's music videos. His presence in the band B&K played a vital role to built-up his music career as a solo singer.
Career Achievement
The debut album that Omarion released in 2005 called 'O' topped Billboard 200 and won a Grammy award nomination for the Best Contemporary R&B Album. The second album, 21, in 2006 contained the song 'Ice Box' which was a chartbuster.  The third album 'Ollusion' in 2010 won rave reviews for the single 'I Get In'.  'Post to Be' the hit single in his fourth album also met with accolades.
Omarion acted in several movies but achieved fame from the movie You Got Served, where he acted with his former B2K band mate Marques Houston. Followed by the same year, he acted in a comedy-animated series of Fat Albert & the Cosby Kids named Fat Albert, portrayed a school bully "Reggies". Later on February 22, 2005 he ventured as a solo singer on his solo album O. The album entered in the #1 on the Billboard 200 and Top R&B/Hip-Hop Album Charts.  His album received Grammy Nomination at the 48th Grammy Awards for the Best Contemporary R&B Album. His 2nd album 21 also jumped into #1 on the Billboard 200 and Top R&B/Hip-Hop Album Charts.
Sponsored link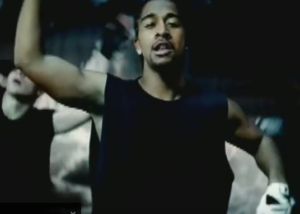 In 2007,  the 1.68 meter tall  entertainer showcased his acting skills  in the thriller 'Somebody Help Me'. Another movie  'Feel the Noise' was  co-produced by him. In the film The 'Proud Family Movie', he gave his voice to the character Fifteen Cent. Omarion recorded his album 'Face Off' associated with Bow Wow.  Omarion addressed in an interview that he wants to open his own dance studio. He signed with Rick Ross label Maybach Music Group and Warnes Bros. Records on May 2, 2012. He released his new album Reasons on October 23rd, 2015. Omarion has also appeared on many T.V shows.
Omarion – Net Worth
His estimated net worth is $8 million.
Girlfriend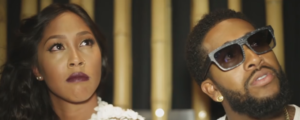 Being a famous singer and songwriter, his personal life had always been in the limelight. He dated actress Jennifer Nicole Freeman from 2003 till 2005. Omarion and his long time girlfriend Apryl Jones had a son Megaa Omari born on August 8, 2014. Their second child, a daughter was born on March 7, 2016 named A'mei Kazuko.
Sponsored link