Norah  O'Donnell is an award winning television anchor, author and women rights activist. She has gradually become a household name since her September 11, 2001, "DC in Crisis" breaking news piece, which aired on Dateline NBC. She has traveled to many parts of the world with dignitaries and is one of the few media personalities to ever establish friendships with politicians from both Democrat and Republican divides. O'Donnell is known to show high objectivity with her presentations, albeit a few times she has received strong backlashes from a section of viewers and popular bloggers like Glenn Beck and Newt Gingrich for expressing her opinion on certain issues.
Sponsored link
Early life
Born on January 23rd, 1974, in Washington DC., she is the second child in the family of two sisters and two brothers. The family moved to San Antonio, Texas, when she was age 3. Her father and mother, both of Irish descent, were staunch Catholics who ensured that every all their children attended church on Sundays.
During the early periods, the family travelled a lot. Norah's father was a military doctor; at times he was assigned to work in far away countries where the family could go to visit him. By her middle teens, she had visited Germany, North Korea and many parts of Asia.
It is in Korea, during one of the visits to her father at a military camp in Seoul, that Norah made her first appearance on national television; she was part of the demonstrating crew for a kids' program that taught children how to pronounce English words. She was only 10 years old then.
O'Donnell attended Douglas MacArthur High School. Afterwards, she moved to Georgetown University- she says her parents preferred Georgetown due to its Catholic orientation. She graduated with a bachelor of arts in philosophy before going back to the same institution for her masters in liberal studies.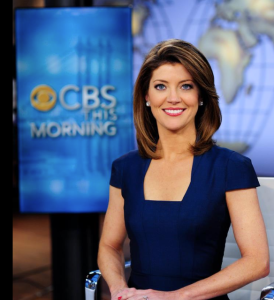 Career
O'Donnell's first job was at Roll Call- a news paper that reports majorly on Congress issues. She was part of the writing team.
She then moved to the NBC where she became a white house correspondent. More responsibilities started to come in; soon she was a rotating news anchor for Weekend Today, a contributor for MSNBC Live, and NBC News Today Show contributor among other programs.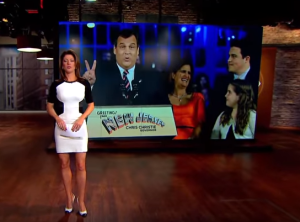 Sponsored link
Despite doing so well at NBC, O'Donnel had other interests: she had enjoyed watching CBS' 60 Minutes for a long time and wished to become part of its crew.
She joined CBS as a White House correspondent as well as sideline host of Face the Nation. As viewership of the program increased, Norah was allowed to move to 60 Minutes.
Up to this time, Norah has worked with different television broadcasters including NBC and CBS.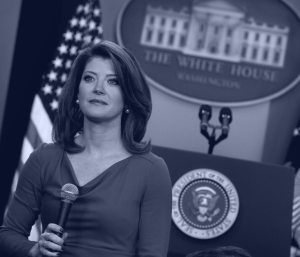 Norah O'Donnell – Husband and Children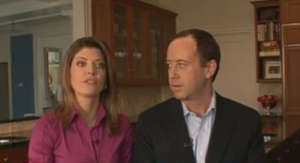 In 2001, O'Donnell married Geoff Tracy, popularly known as Chef Geoff. The couple, who owns a string of restaurants, has 3 children. The first two are twins Grace and Henry, born in 2007. The third child is a girl called Riley Norah Tracy, born a year later.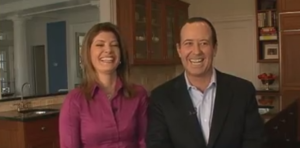 Norah and Geoff have written a cookbook on children's dishes, called Baby Love: Healthy, Easy, Delicious Meals for Your Baby and Toddler,
Norah O'Donnell – Net worth and Salary
 Norah O'Donnell's net worth is $8 million while her annual salary is around $900,000.
Sponsored link