Natalie Morales is a popular news anchor for Today (NBC News), Dateline NBC and NBC Nightly News. She is distinguished for her outspoken views and charming personality.
Sponsored link
Morales are born on June 6, 1972 in Taiwan to her Brazilian mother, Penelope Morales and Lt. Col. Mario Morales Jr. who hailed from Puerto Rico. She spent her childhood and teenage years in Panama, Spain and Brazil.
She graduated from Rutgers University with a BA degree. She also holds double majors in journalism and Latin American language.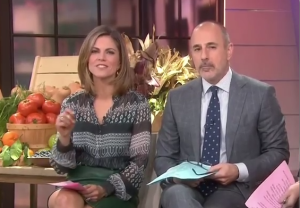 Career Rise
After completing college, she worked at Chase Bank briefly, in New York before turning on to her passion, which was journalism. She worked as a weekend reporter and co-anchor for WVIT-TV in Hartford, Connecticut where she worked on important news like the September 2011 Attacks and 2000 Presidential Election.
She was a co-host for the documentary 'Save our Sound' based on preserving Long Island Sound, a program that was nominated for Emmy Award.
Morales also spent two years, working on the production aspect for Court TV. She became the first morning anchor for News 12. She got hands-on training here, where she was not only terh anchor, but producer, editor, camera operator and editor. By 1999, Morales had made it to the list of the 50 Most Influential Latinas according to a Hispanic News Paper El Diario La Presna.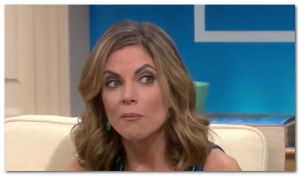 Sponsored link
Morales became the anchor for MSNBC for 4 years from 2002 to 2006 where she covered important news stories including the 2004 Summer Olympics, the trial of Scott Peterson, Space Shutter Columbia Disaster and 2004 Presidential Election.
Morales became the part of the Today team in 2006, joining as a correspondent and then becoming a co-anchor in 2008. She replaced Ann Curry as the news anchor for Today in 2011.
Apart from the above, she has also hosted Miss USA 2010, Miss Universe 2011 and Miss Universe 2014 segments.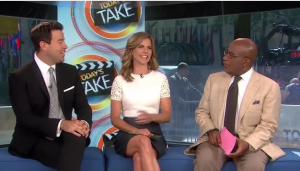 The 1.60 meter tall (5 feet 3 inch) Natalie Morales is known for her toned legs, no guesses, considering the fact that she has participated in five marathons and considers running as her favorite exercise. She has also participated in triathlons.
Natalie Morales – Husband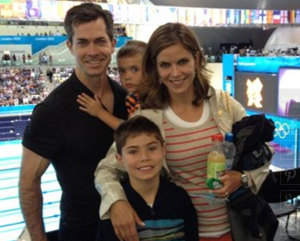 Her husband Joseph Rhodes is an investment banker, they married on August 22, 1998. The couple has two children, sons, Joseph and Luke. The family stays in Hoboken in New Jersey.
Natalie Morales – Net Worth and Salary
Her net worth is $9 million and she reportedly earns $2 million as salary annually.
Sponsored link