Mukesh Dhirubhai Ambani is an Indian business tycoon and the chairman of RIL/Reliance Industries Limited. As of 2015, Forbes had estimated his net worth to be $19 billion. Ambani holds 44.7 percent of the company's shares, thereby making him the biggest shareholder.
Sponsored link
RIL is a Fortune Global 500 company which mainly deals in petrochemicals, refining, and the gas and oil sectors. Its subsidiary Reliance Retail Limited is the biggest retailer in India.He is also the owner of the Indian Premier League/IPL franchise Mumbai Indians. As per market value, RIL is the 2nd most valuable company in the country.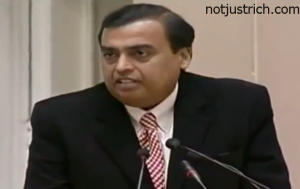 As of 2015, Ambani is the 39th richest person in the world, the second richest in Asia, and the wealthiest in India. He has remained the richest person in India for 6 continuous years.Ambani has been listed in several top hundred global lists, including Forbes's 2010 list of '68 people who matter most,' and Forbes 2013 list of 'the most powerful people in the world.' In 2012, Forbes listed him as one of the wealthiest sports owners on the planet.
Mukesh Ambani -Personal life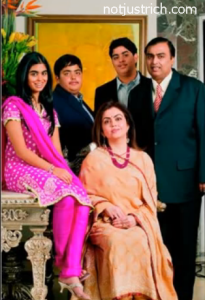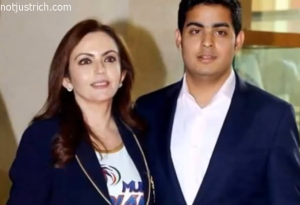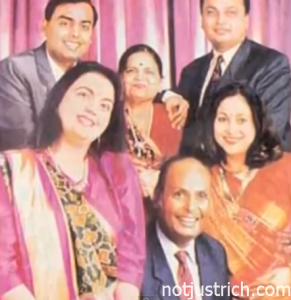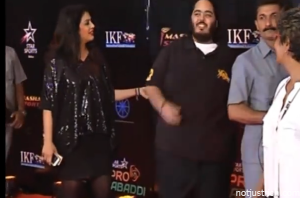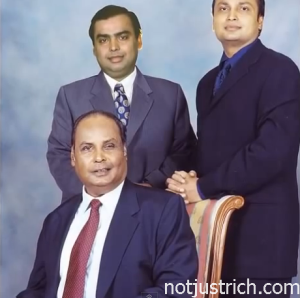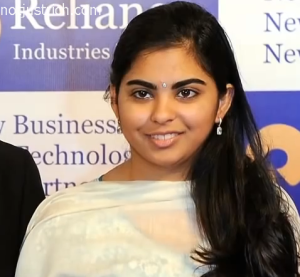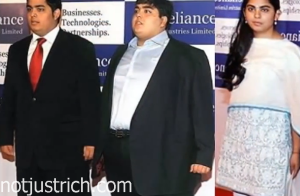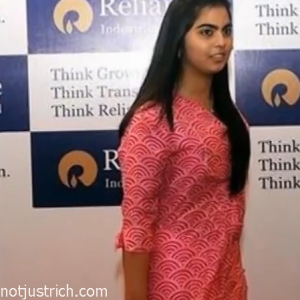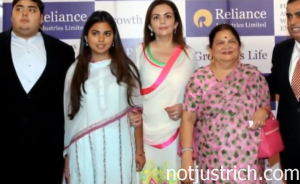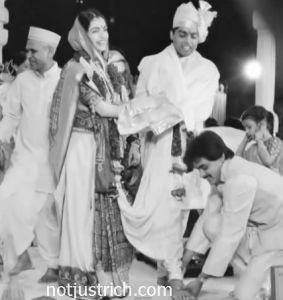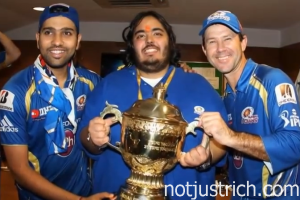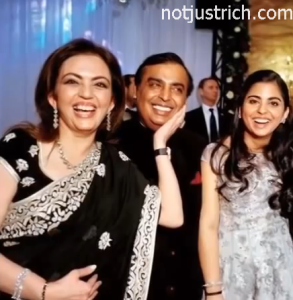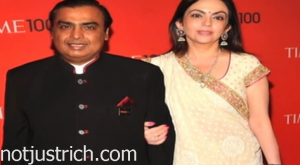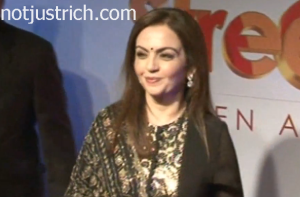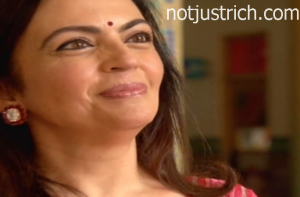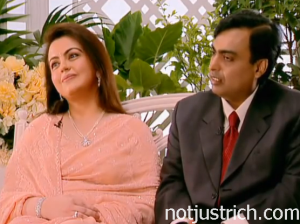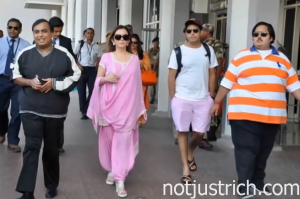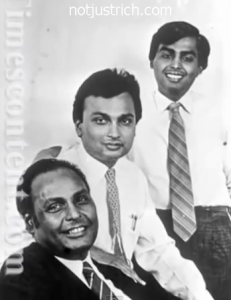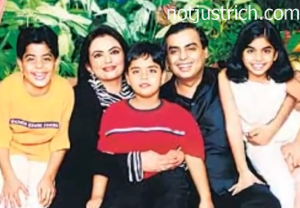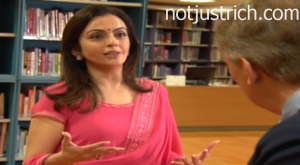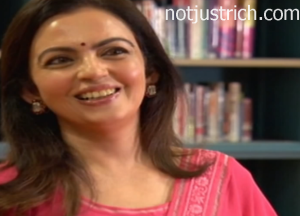 Mukesh Ambani was born on 19thApril 1957 to Indian business magnate late Dhirubhai Ambani and Kokilaben Ambani. Anil Ambani, another billionaire businessman, is his brother. He has two sisters Neena Kothari and Dipti Salgaoncar. He married Nita Ambani 30 years ago and the marriage is still going very strong. Mukesh has 3 children Isha, Anant, and Akash.
In October 2014, Mukesh's daughter Isha and son Anant (both twins) were inducted into the boards of Reliance Jio Infocomm and Reliance Retail, the telecom and retail wings of Reliance Industries. Wife Nita was also induced in to the board, earlier in the year.
Mukesh lives with his family at Antilla, a multi-storied luxurious apartment building in Mumbai, India. It cost about $1 billion and is thus the costliest private residence on the planet.
Ambani was a bright kid who did very well in school. He graduated as a BE in chemical engineering and then attended Stanford University for an MBA. He however dropped out after a year. When he was only 24 years old, Mukesh joined the textile company run by his father. He subsequently made many significant changes which saw the company become a global textile powerhouse; from a few 100 thousand tons, the production shot up to more than 12 million tons annually.
Sponsored link
Later, Mukesh diversified into the petrochemical industry and created the biggest 'grassroots' petroleum refinery in the world at Jamnagar, Gujarat, India. He then set up Reliance Communications (formerly Reliance Infocomm), the biggest telecom company in India, with his brother Anil.After the death of Dhirubhai, Mukesh and Ambani parted ways. If they had remained together, then their businesses would have been worth $85 billion, making them the wealthiest family in the world.
The book  'Ambani and Sons' is a story of how Mukesh Ambani's father Dhirubhai Ambani created one of the biggest business successes in India.
  Mukesh Ambani's home – Antilla (Most Expensive in the World)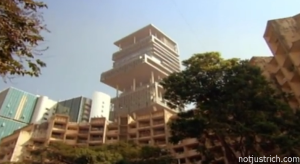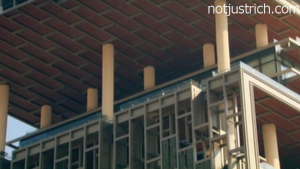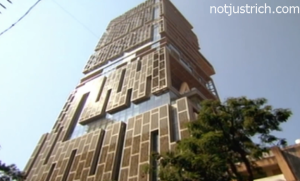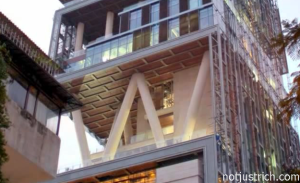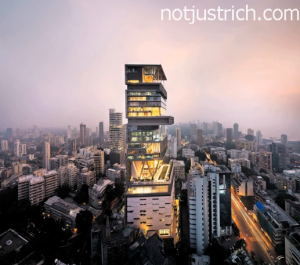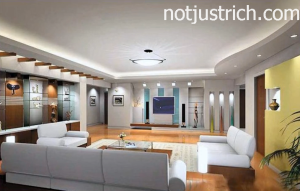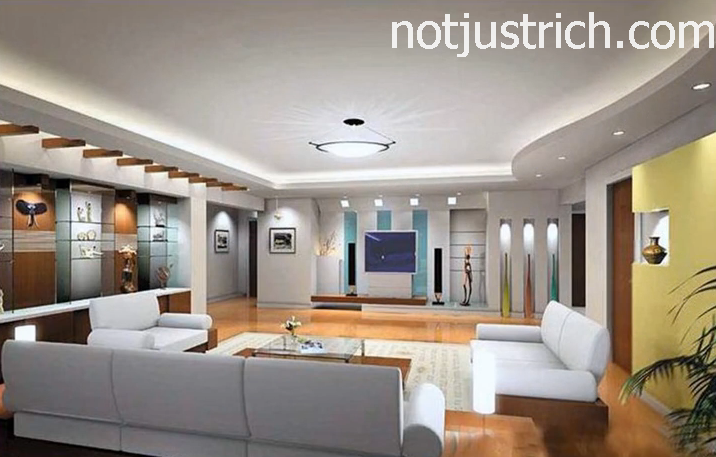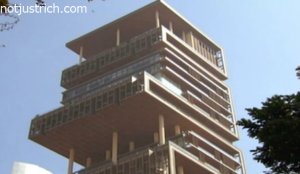 Mukesh Ambani and his wife and 3 children live at Antilla, a 27-storey posh pad adorned by the latest state-of-the-art technologies and gizmos.
Designed by Perkins & Will, an architecture firm from Chicago, the 40,000 square feet glass, concrete, and steel tower rises 570 feet above ground and has about 400,000 square feet of interiors.The floors, with very high ceilings, are nearly 2 or 3 times the normal height and hence the building is equivalent of a 40-storied skyscraper. It is situated at Altamount Road, Mumbai, India, where the land rate is more than $10,000 per square meter. The design of the mansion is said to be based on the 'Hanging Gardens of Babylon.'
The top floor of this multi-terraced tower is the private residence of the Ambanis. Its design is inspired by the sun and the lotus.Nita Ambani has said that they wanted the residence to be right at the top so as to get ample sunlight. It additionally offered stunning views of the Arabian Sea. It's just a simple elevated home above a beautiful garden!
Mukesh Ambani – Inside House (Antilla) Pictures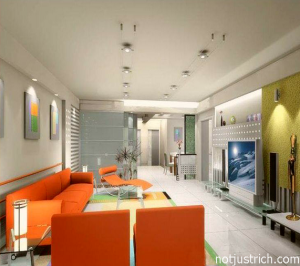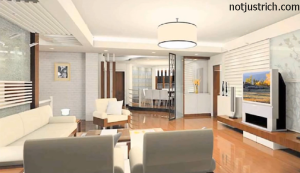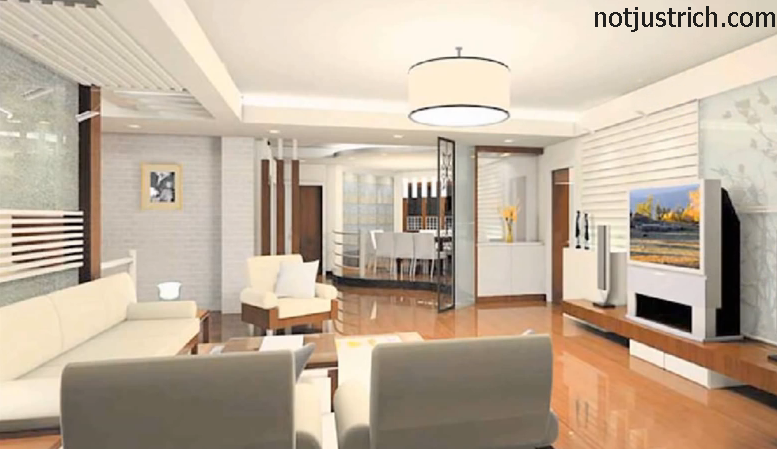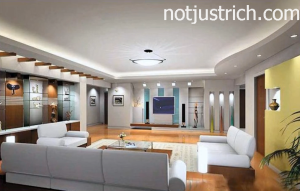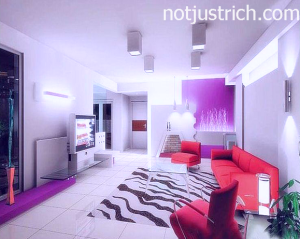 Mukesh Ambani- Cars
The Ambani home consists of 6 floors that are dedicated to parking, along with a private service center on the seventh floor. It is said that the family owns a fleet of 168 luxury cars. The cars that Mukesh frequent uses are a custom-tailored Maybach 62, a black Mercedes SL500, and a Mercedes S class. Other luxury features of the house include a lavish movie theater that can comfortably seat 50 people, along with a garden on the rooftop; nine high-speed elevators, each of which are dedicated for specific purposes and floors; a magnificent pool and a health club; three helipads on the roof in addition to an air space floor; and many levels across the tower that are full of terraces and gardens.It is said that a staff of 600 people help run and maintain the place.
 The Jets of Mukesh Ambani
Boeing Business Jet 2: This hotel/boardroom in the air consists of 1004 square feet of cabin space and can accommodate 78 passengers. It also features a private suite and an executive lounge. The jet is mostly used by Ambani for personal purposes.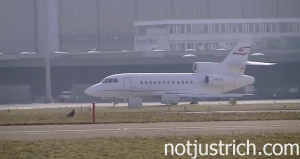 Falcon 900EX: This magnificent and compact aircraft is ideal for small official meetings. It has been customized with an office cabin, and a recreational area with music systems, game consoles, wireless communications, and satellite TV.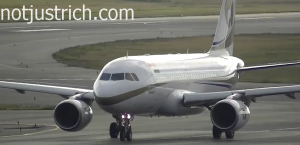 Airbus 319 Corporate Jet: This super deluxe jet is the latest addition to the fleet of private jets owned by Ambani. It was gifted by Mukesh to his wife Nita on her 44th birthday in 2007. The opulent jet features a snug bedroom hall, a sky bar, entertainment cabins, posh showers, and other fancy amenities for guests as well as the owner.
Hobbies and getaways

Ambani is a fan of Bollywood films and likes to watch Hindi movies.
Mukesh also likes listening to music and has an immense passion for dance. He takes great joy in watching his wife practicing her classical dancing skills.
The Kruger National Park is one of the favorite holiday destinations of Mukesh. Located in South Africa, the park is the biggest game reserve in Africa. The private billionaire likes to spend time with his family and has hence recently taken them twice on a safari to this beautiful region. It is at this park that one will get to see the big five, i.e., Rhinos, Lions, Elephants, Leopards, and Buffalos, almost every time.
Sponsored link