Billionaires are in a position make mountainous contributions to help humanity move ahead in terms of health, education, employment and overall well-being. . Here are some of the most philanthropic billionaires.
Sponsored link
Kenneth C. Griffin- He is the owner and CEO of Citadel hedge fund company in USA. He is a renowned personality supporting several humanitarian initiatives. His Kenneth and Anne Foundation support education, healthcare and children initiatives in Chicago.
Henry Ford- He is the co- founder of the Ford Foundation, a global renowned philanthropic foundation that advocates for human rights. The foundation gives grant to groups and movements in the world that fight for human rights and human welfare.
Larry Ellison – He has made several donations to different places from the medical research center of J. Lawrence, Stanford University, to the security agents in database maintenance, to those who lost their friends in Israel Forces and many others. Larry Ellison has been ranked among the most philanthropic billionaires in the world by Forbes. He has also signed 'The Giving Pledge' by which he has agreed to give at least 95 percent of his wealth to charity.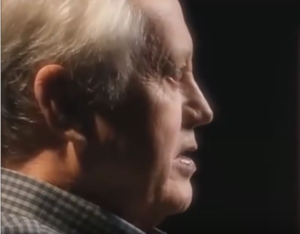 Chuck Feeney – The Irish-American billionaire and co-founder of 'Duty Free Shoppers Group' and someone who introduced 'duty-free shopping' in the world is known to be extremely publicity when it comes to donations and charity work. He has been secretly donating $6.2 billion to various  causes like health, ageing, poverty,  education and human riots.  In fact, most of his contributions went away undocumented, not that he cared. He is widely respected for being a billionaire with a secretly huge inclination to help people.
Li- Ka Shing – The Hong Kong business magnate and chairman of CK Hutchison Holdings has contributed $10 billion on education and health-care.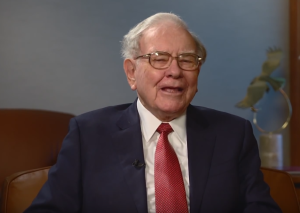 Warren Buffett- He is another billionaire who has supported several initiatives.  Warren Buffett made the greatest donation in the world of $31 billion to the Bill and Melinda Gate Foundation. He has also made several other major donations to the state in war against nuclear risk and to foundations like Glide and his own Buffet foundation. He pledged to use part of his wealth in philanthropic initiatives.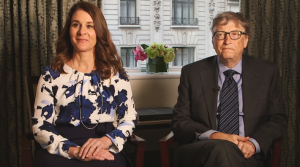 Sponsored link
Bill Gates- Bill and Melinda Gate Foundation is one of the largest and biggest support foundation in the world. It supports several aspects of life that affect human lives. The foundation has made several donations in support of agriculture, health, scientific research and social advocacy. The foundation has donated over $36.7 billion. Bill Gates who increasingly invests in sanitation, health-care, education, disease prevention and poverty alleviation, has the highest amount of philanthropic contributions to his credit.
 Other Philanthropic Billionaires who give money away
Investor George Soros gave away $6.2 billion to numerous charity endeavors.  Prince Al –Waleed Bin Talal donated $3.2 billion toward cultural growth and diversification,  women's empowerment and disaster relief.  Azim Premji, WIPRO chairman based in India, has donated $2.3 billion to education and healthcare.  Howard Hughes, in his time, had donated $1.56 billion to healthcare.  David Bohnett, founder of Geocites, before his company was acquired by Yahoo, contributed more than $90 million to charity. Michael Bloomberg has donated more than $1 billion to charity.
Sean Parker founded Parker Foundation in 2015 with focus on three areas related to charity. He donated $250 million in April 2016 towards acceleration of cancer research.
Millionaires and celebrities who give money away to charity
Some of the world renowned celebrities, typically entertainers, who have a huge philanthropic side to them include  Michael Jackson  (contributions more than$500 million), Bono,  George Clooney, Angelina Jolie, Demi Lovato, Paul Newman, Dolly Parton, J.K. Rowling, Shakira, Oprah Winfrey, Taylor Swift, Lady Gaga and Shah Rukh Khan (the only Indian to be conferred with Unesco Pyramide con Marni award for charity)
The Giving  Pledge
In 2010, the  Giving Pledge was formally announced by Bill Gates and Warren Buffett, where billionaires and millionaires were encouraged to voluntarily give away a huge share of their wealth back to the society for development.  The individuals could choose to donate their wealth during their lifetime or after death.
According to March 2016 information, 142 people have joined in 'The Pledge'. They include Mark Zuckerberg,  Richard Branson, Asim Premji, Hasso Plattner, Kiran Mazumdar Shaw, Sara Blakley, Tim Cook, Elon Musk and David Rockefeller.
Apart from significant philanthropic contribution to various causes, Facebook Founder and chairman Mark Zuckerberg  and wife Priscilla Chan on the birth of their daughter  Max on December 1, 2015, announced to pledge 99 percent of their Facebook shares, valued then at $45 billon to the Chan Zuckerberg foundation, which focuses on healthcare and education.
Sponsored link